CDE delivers the first limestone washing plant in Estonia, enabling the reprocessing of 150tph claybound material into commercially viable products, adding value to the customer's extraction work.
Material
Claybound Aggregates, Crushed Rock, Limestone, Sand & Gravel
Output
63µm-2mm, 2-5mm, 5-16mm, +16mm
End Use
Range of Construction Products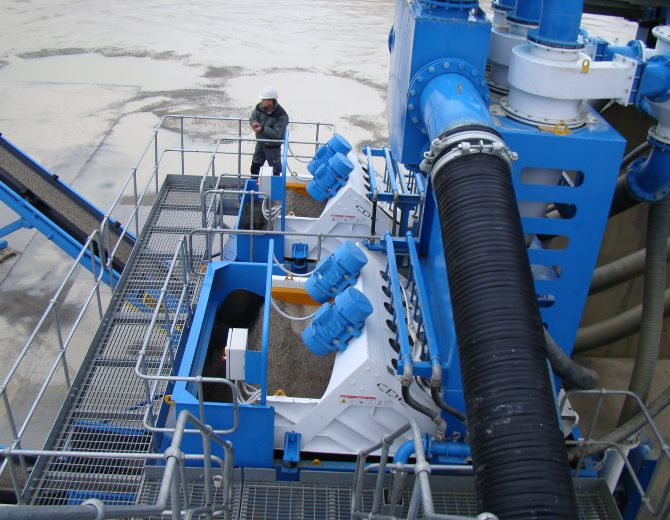 THE CHALLENGE
Paekivitoodete Tehase – which translates as Limestone Products - first opened its Vao quarry near Talin in Estonia in the 1950s to supply the local construction market with limestone aggregates. But until now equipment at the site was unable to process material with a high clay content and this 'waste' from 50 years of operation had been stockpiled on site.
Since the company was founded, it has developed a reputation for innovation, and this is something that the staff are very proud of. "We are seen as leaders in Estonia in relation to bringing new technologies and processes to the market," explained Paekivitoodete Tehase chairman Vladimir Libman. "The introduction of this CDE washing plant is a good example of how we approach business. This system has never been used before in Estonia and we are delighted to say that we are the first to use them."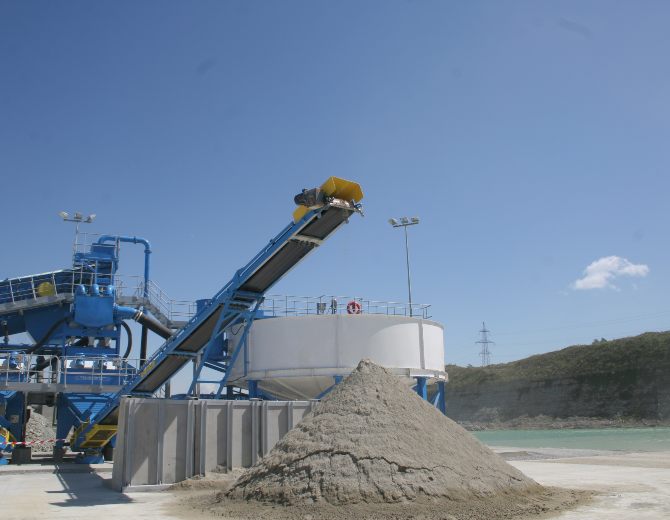 THE SOLUTION
The CDE washing plant has been brought in specifically to deal with material which had been stockpiled as waste since the site began production. This material is a by-product of the crushing processes in the quarry and up
until then, Paekivitoodete Tehase had not been able to find a system capable of processing it in a way that would produce commercially viable products in a cost-effective manner. The Estonian plant includes a 20-tonne feed hopper, which in turn feeds into the AtroFeed, designed to provide water jet attrition to the clay bound materials. The material is then fed to a double deck rinsing screen from CDE's ProGrade range and the over 16mm material and 5-16mm material is stockpiled.
The under 5mm material is sent to a heavily customised dual sands plant from the EvoWash range, where the 2-5mm grit is rinsed again and dewatered and the 0-2mm material is pumped to the second screen. The washed sand (63 micron to 2mm) is stockpiled while the wastewater and -63 micron material is sent to a CDE AquaCycle T08 thickener. This forces the sludge to settle and is then pumped to settling ponds. The clean water is recycled back to the washing system, dramatically reducing the requirement for fresh water to feed the plant, reducing not only the environmental impact of the plant but also the running costs.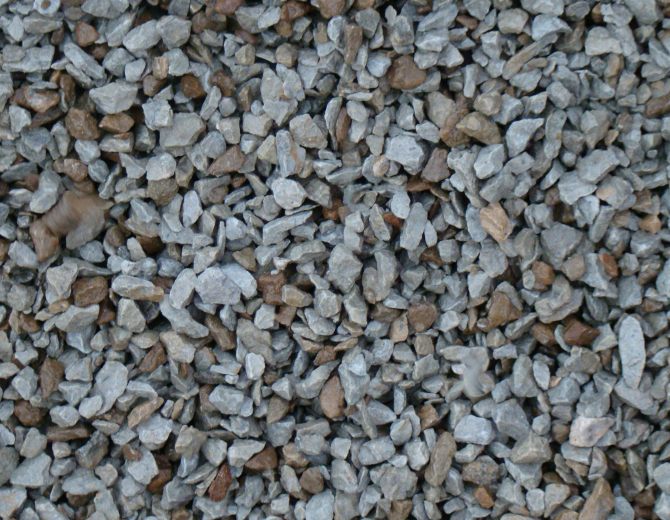 THE RESULTS
The high level of customisation in this plant has allowed Paekivitoodete Tehase to process this waste material into commercially viable products. "The evidence that an off the shelf product would not have been able to process this material comes in the fact that this material has been here for 50 years," explained CDE's sales director. "Only through a system built specifically to deal with the individual characteristics of this project were we able to solve the problem for Paekivitoodete Tehase."
You May Be Interested in These Projects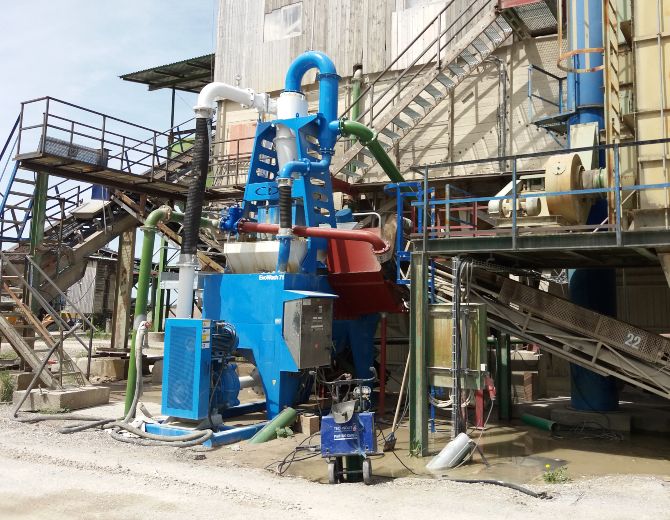 Kies und Quetschwerk Oberbrunn GmbH
Germany
Output 0-4mm, 4-8mm, 8-16mm, 16-32mm and +32mm to be crushed
After doubling its sand production following the installation of an EvoWash wet processing plant, Kies- und Quetschwerk Oberbrunn GmbH significantly improved its operations with additional CDE equipment.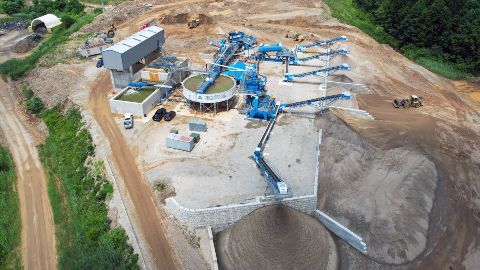 Repurpose Aggregates
Maryland, USA
Material C&D Waste, Claybound Aggregates, Dredged Sands, Excavation Waste, Road Sweepings & Gully Waste, Water Recycling
Output C33 Concrete Sand | #3, #8 & #57 Stone
End Use
Asphalt Production,
Concrete Production,
Construction Products
Repurpose Aggregates to transform Maryland construction industry with innovative CDE technology.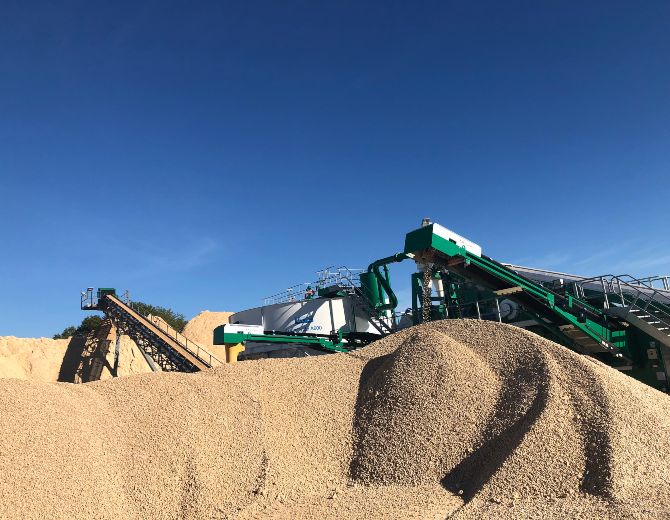 BPE Lecieux

France

Material Limestone, Sand & Gravel

Output 0-4mm Sand | 4-10mm & 10-20mm Aggregates

End Use

Readymix Concrete,

Construction Products,

Landscaping Products

BPE Lecieux chose modular and highly-efficient 100tph wet processing system from CDE for its rare limestone material - the Lutetian limestone.

;