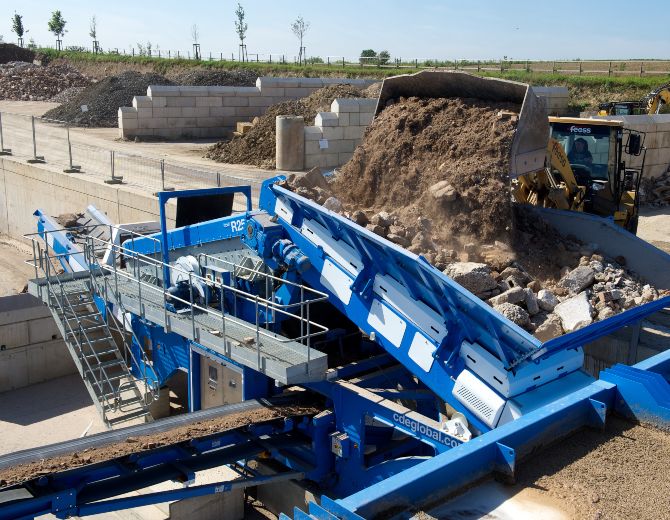 R-SERIES PRIMARY SCALPING SCREENING TECHNOLOGY
Unique design delivering unrivalled protection of your downstream process. If you've got tough to handle material then you need the patented* R-Series feed conditioning system to get the most out of your processing equipment.
TOUGH. CLEVER. VERSATILE
From clay bound gravel, rock and mineral ores to sticky construction, demolition & excavation waste and mine overburden the patented R-Series makes it easy to maximise product yield from your feed material.
FEED POINT FLEXIBILITY
The hopper design allows the R-Series to be fed from all sides - ensuring easy integration into your existing plant or a site with minimal space. The patented R-Series has also been designed to accommodate feeding from loading shovels as well as direct feed from tipper trucks.
VIBROCENTRIC DRIVE
The unique construction of the VibroCentric drive removes unnecessary weight while delivering acceleration up to 5G for enhanced screening performance. A single sealed unit, the drive system is protected from material and water ingress to ensure maximum equipment life and allows you to continue to meet and exceed your production targets.
MAXIMISE PRODUCTION TIME
The SKF Explorer and Timken spherical roller bearings are rated for up to 70,000 hours and these are double sealed, eliminating potential for water or material ingress and maximising production time.
TRANSFER POINT EFFICIENCY
Your patented R-Series is designed to seamlessly integrate with the other modular equipment in our range, or indeed other washing equipment to ensure maximum transfer point efficiency.
TALK TO SALES
R-SERIES PRIMARY SCALPING SCREEN IN ACTION
THIS IS HOW WE DO IT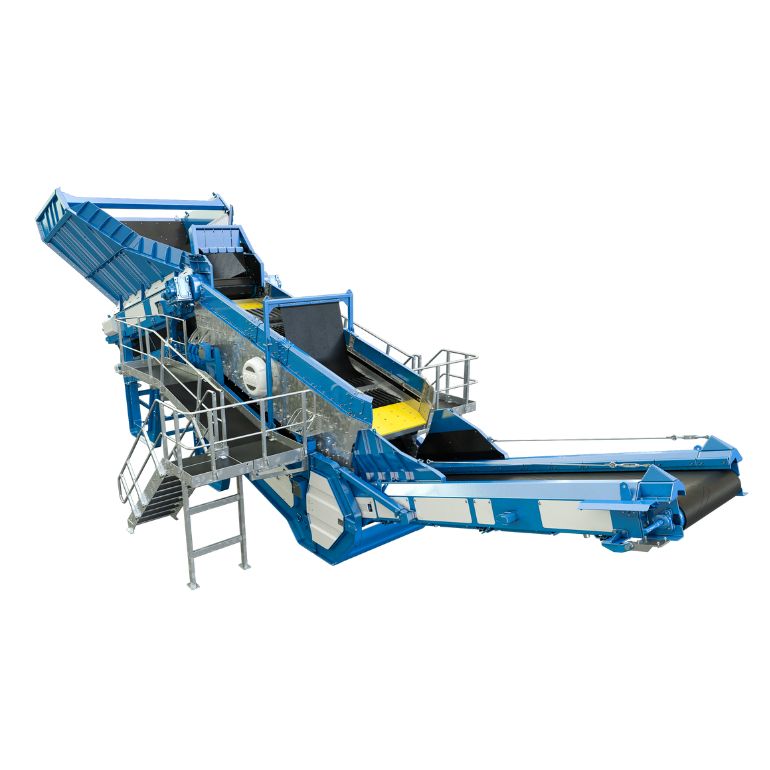 TECHNICAL SPECIFICATIONS OF R-SERIES PRIMARY SCALPING SCREEN
| | | |
| --- | --- | --- |
| R-SERIES | R1500 | R4500 |
| Feed capacity (max tph) | 120 | 500 |
| No. of products | 2 | 2 |
| Total power requirements | 24.5 | 48.5 |
| Weight Empty (t) | 16 | 52 |
| Hopper capacity with grid (t) | 5 | 12 |
| Sizing screen model | P1-36 | P2-75R |
| Sizing screen number of decks | 1 | 2 |
| Collection conveyor length (m) | 3.3 | 5.3 |
| Height (m) | 3.7 | 5.7 |
| Length (m) | 11.7 | 16.7 |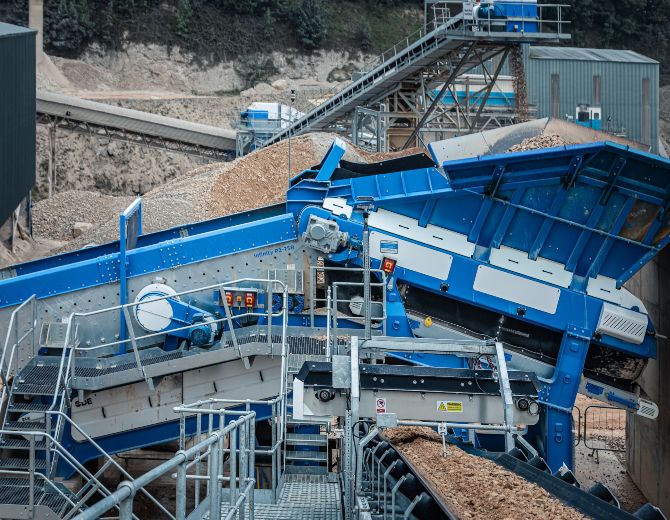 EFFICIENT MATERIAL FLOW
The integrated patented P-Line Infinity™ screen features tapered discharge chutes which ensure the efficient transfer of material from the screen to the integrated conveyors.
MAXIMUM SITE VEHICLE EFFICIENCY
Extendable sides on the patented R-Series feed hopper allows for charge filling - reducing the level of personnel required on site and maximising site vehicle efficiency.
ADVANCED WEAR PROTECTION
Wear protection plates are quick and easy to replace, ensuring maximum equipment availability to meet and exceed production targets.
CLEAN, ELECTRIC POWER
Full electric drive for cleaner, quieter operation and minimal environmental impact
QUICK, EASY & SAFE MAINTENANCE ACCESS
Wide walkways allow quick, easy and safe maintenance access for essential plant inspection and maintenance.
DOWNLOAD BROCHURE
Latest from CDE
All of our latest news & events around CDE Group.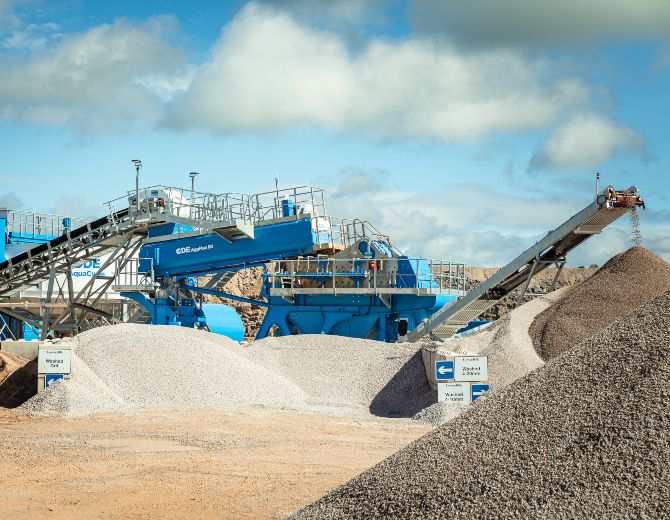 ; ;