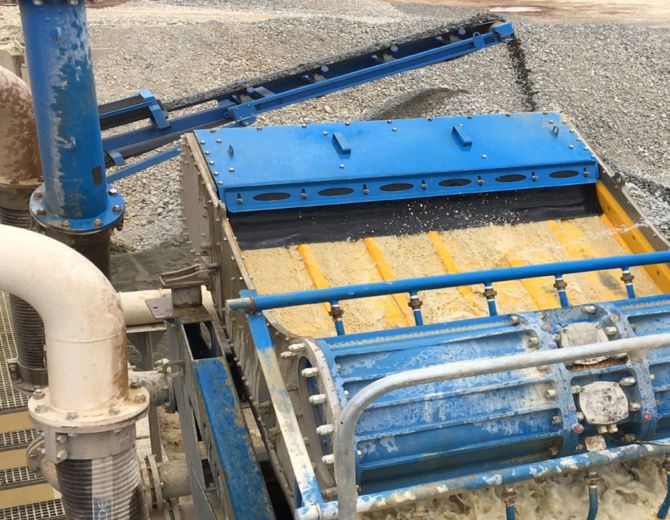 Engineered For Sustainable Gold Mining
Our advanced wet processing equipment can be employed at various stages of the gold mining process to help improve the efficiency of your operations and complement your existing mining operation.
Efficient Gold Mining Solutions
After initial excavation, the first stage in processing your gold is to reduce the ore size, and this can be done using crushing or scrubbing equipment. We provide a range of scrubbing and attrition equipment.
Scrubbing & Liberation of Contaminants
The AggMax Logwasher is employed when excavated or dredged material at the first stage of the gold mining process contains clay contamination. The scrubbing action of the logwasher provides the attrition necessary to break down this clay contamination and remove it from the feed stream.
This ensures that the screening processes which follow can operate efficiently as the removal of the clays liberates fine material previously adhered to the larger mineral fraction.
Screening & Fines Separation
Our range of patented Infinity Screens solutions provides several screening options to help separate gold and fines from other material within the feed. Once the smaller particles have been removed from the larger particles within the feed material, you can introduce our hydrocyclone and density separation solutions to further separate the gold.
Processing The Gold
The introduction of the CFCU is a means of density separation that allows for heavier gold particles to be removed from the lighter mineral fraction by means of a controlled upward flow of water. Combining this technology with our EvoWash fine classification wash plant helps to further remove the fine materials from the feed material, helping you recover more gold at the end of the process.
CDE's M-Series is a range of modular screening and classification plants with application in the processing of a wide range of mineral ores and can integrate with either the EvoWash or CFCU to further enhance the efficiency of your gold mining.
You May Be Interested in These Projects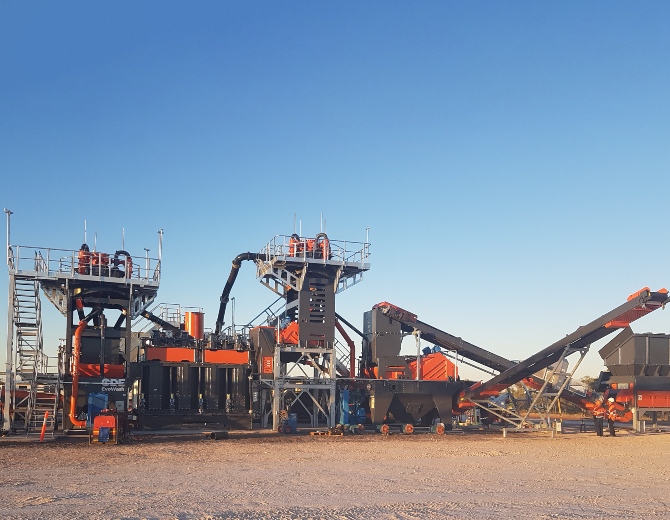 Centrex Metals
Queensland, Australia
Output Premium 35% P2O5 | Ultra-low Cadmium Phosphate Rock Concentrate
State-of-the-art 70tph wet Processing Plant that will produce phosphate concentrate, a sought after commodity in the agricultural industry.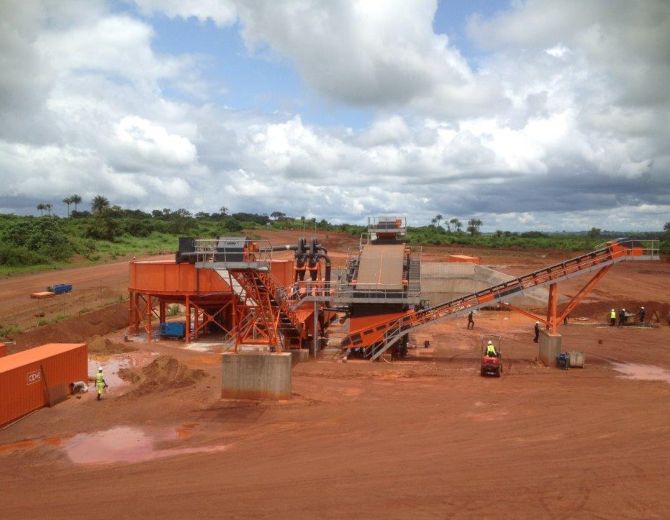 Bellzone
Guinea
Material Iron Ore, Other Minerals & Ores
Removing contaminants from low grade fines stock helped Jersey based mining company Bellzone, consistently achieve +58% Fe, minimising waste and increasing yields.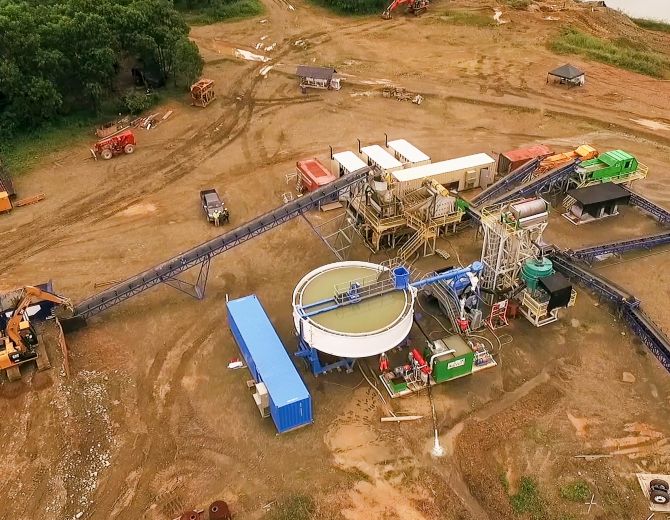 AuVert Mining Group
Condoto, Colombia
Material Other Minerals & Ores, Alluvial Gold
Output Alluvial Mining of Precious Metals
End Use
Precious Metals,
Land Rehabilitation
Precious metals industry and & returned land in a suitable condition for agricultural purposes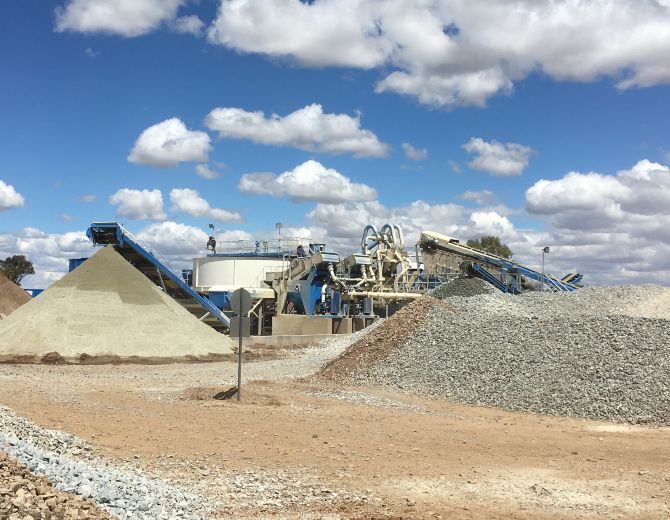 Hydrocyclone Technology For Gold Mining
The introduction of the CDE washing equipment in your gold mining process incorporates hydrocyclone technology and can be employed on gold mining operations to remove the very fine minus 75 micron / 200 mesh fraction from the feed stream and subsequently produce a 75 micron (200 mesh) to 6mm (1/4 inch) dewatered product.

Latest from CDE

All of our latest news & events around CDE Group.

; ;