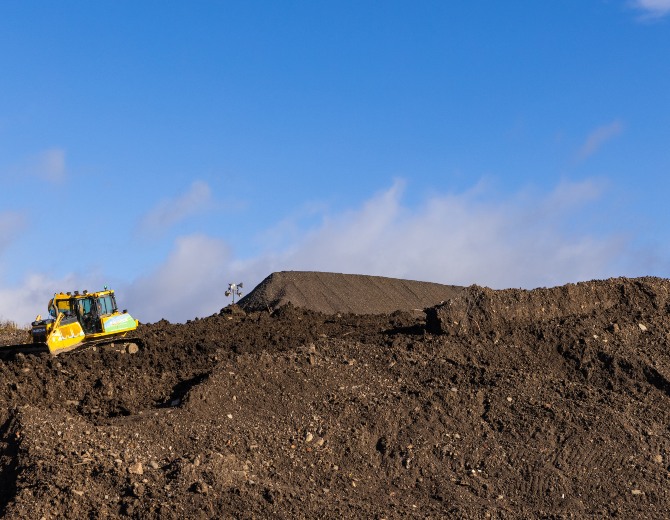 Proven Solutions Engineered for Soil Washing
CDE's proven soil washing equipment provides savings on landfill charges, prevents extra investment in waste storage equipment, and produces new materials for reuse.
Soil washing involves the recovery of a range of materials from soils, often extracted from excavation waste sites. Depending on your location you may also refer to this material as muck away. This material, traditionally considered waste, contains valuable materials that can be extracted, cleaned, and reused.
Every soil washing plant from CDE is unique and designed specifically with the customer's site, material and desired product outputs in mind.
CDE's soil washing equipment not only increases the efficiency of your operations but also reduces your company's carbon footprint by producing recycled sand and aggregates closer to market.
Our technologies utilise a suite of mechanical, chemical, and biological processes for recovering washed solids such as sand and aggregates.
Typically a number of process phases are involved, including:
Feeding & pre-screening
Aggregate scrubbing
Sand washing
Aggregate sizing
Primary stage water treatment
Sludge Management
CDE also provides solutions for contaminated soils which includes additional treatment stages.
You May Be Interested in These Projects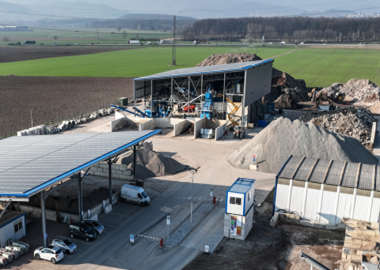 VVK Recyclage
France
Material C&D Waste, Excavation Waste
Output 0-1 mm & 0-4mm sands | 4-16mm, 16-20mm, 22-80 mm & +80 mm oversized aggregates | filter cake
End Use
construction materials,
road works materials,
utilities,
pipe-bedding material,
concrete
Vogel TP's recycling division reinforces the company's commitment to sustainable development, learning and employment in north-east France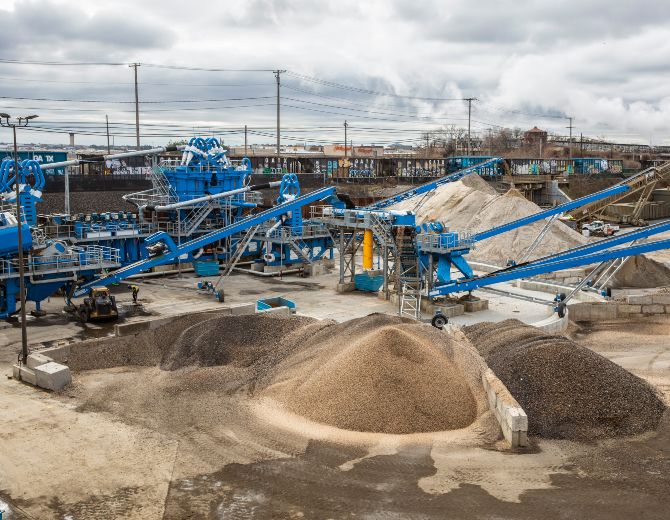 Posillico Materials LLC
USA
Material Contaminated Soils, C&D Waste
Output 2 Sands | 3 Aggregates
First-of-its-kind contaminated soils wash plant commissioned for Posillico Materials LLC in New York.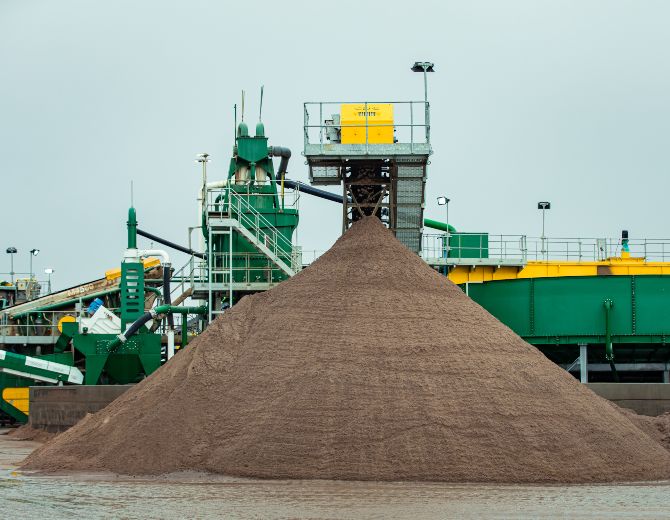 D.A. Mattsson
Sweden
Material C&D Waste, Non Hazardous Soils, Sports Sands
Output 3 Sands | 7 Aggregates | Filter Cake
End Use
Construction Products,
Beach Sand,
Golf Sand,
Cable Sand,
Topsoil Enhancer
State-of-the-art 250tph C&D waste recycling wash plant helping to divert almost 100% of C&D waste from landfill.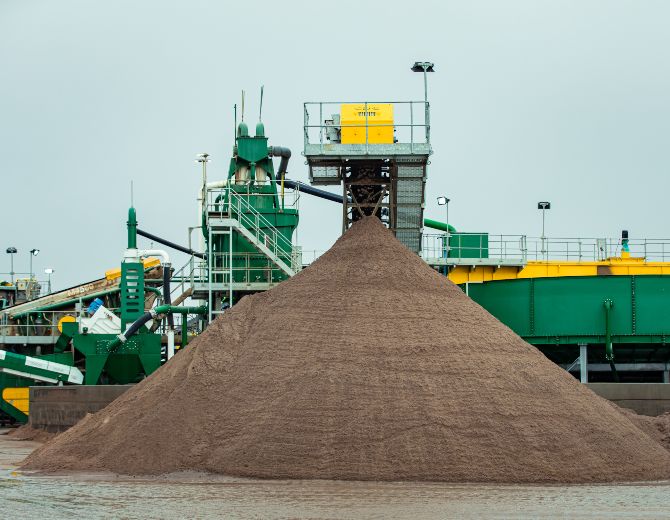 ENGINEERED FOR ZERO WASTE
Our non-hazardous soil washing equipment produces a range of sizes of sand and aggregates depending on your requirements. In doing so, customers reap the following benefits:
The materials can be sold for reuse as a replacement for natural materials in a range of construction applications including concrete and asphalt production, pipe bedding and road subbase, or used on site for the same purposes.
The ability to meet growing demand for sand and aggregates from a sustainable source.
The reduction in transport costs for sand and aggregates as recycled materials are typically produced closer to urban centres.
The reduction in the carbon footprint of your processing operation.
LET'S TALK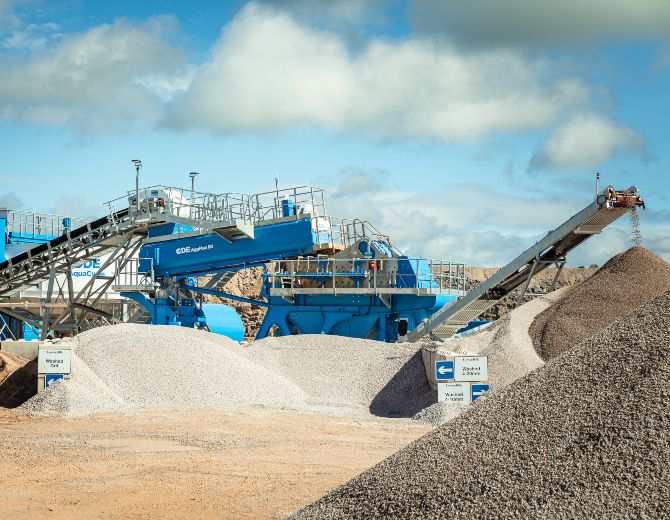 ;