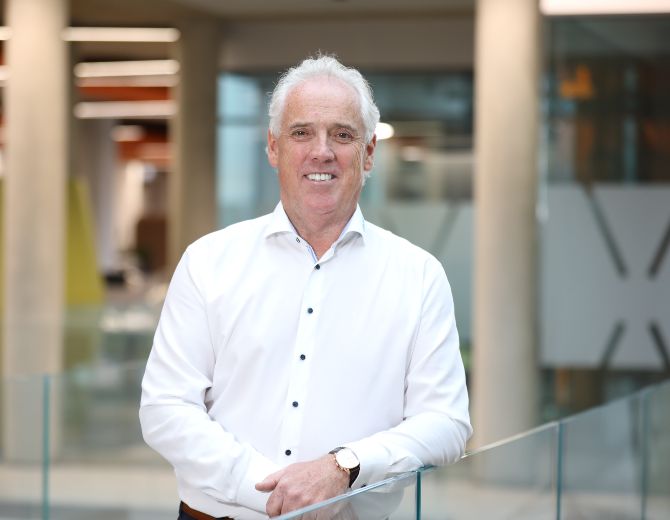 Tony Convery
Executive Chairman & Founder
Tony is a Chartered Engineer and a Fellow of the Institution of Mechanical Engineers. He founded CDE along with his wife Rosemary, in 1992 having previously worked in the materials processing sector for a number of years. His work took him across Europe and the US where he worked on major sand & aggregates and water treatment projects.
Tony's innovative engineering designs were already recognised by the industry and in 1993 he was presented with the Environment Award from the Engineering Council in the UK for a concrete reclamation system. The design was featured on the British television programme, Tomorrow's World.
Tony's passion for research and Development remains strong, and today he continues to be a lead contributor in all new product developments alongside CDE's considerable Research & Development department. As the company continues to grow, Tony travels extensively identifying new opportunities for CDE and plays an integral role in the development of the business at a global scale.
A senior figure within the aggregate processing industry, Tony is well respected for his world-class designs and solutions. In 2019 Tony was awarded an MBE in the Queen's Birthday Honors list for his services to Northern Ireland's economy.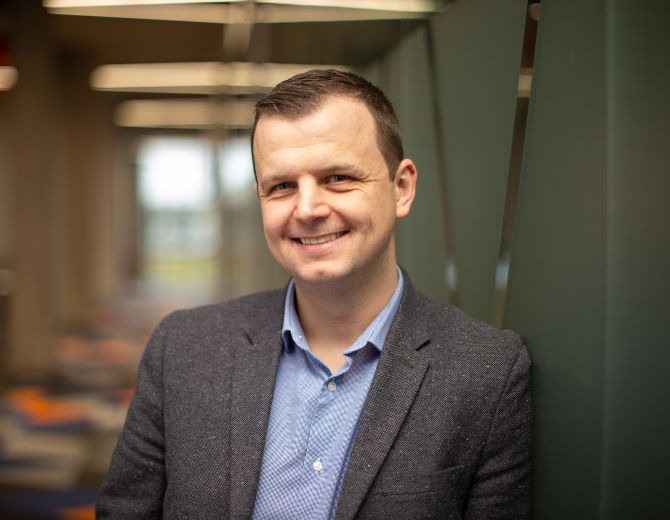 Marc Jennings
Chief Executive Officer (CEO)
Marc joined CDE a Graduate Technical Engineer at the age of 22 in 2008, while completing a Master's in Engineering Management at the same time. Marc was quickly promoted to Technical Design Engineer and again to Environmental Manager one year later, specialising in environmental projects. Marc progressed to the role of Projects Manager and was responsible for managing a team.
In 2011, one of CDE's divisions, CDEnviro, became a Limited Company and Marc became driving force in the success of the company leading all operational initiatives within the division including product development, pre-sales, project delivery and aftersales.
In early 2016, Marc Jennings became General Manager of CDEnviro. As the company experienced rapid growth, it was clear that a Chief Operating Officer (COO) was needed to steer CDEnviro and continue this momentum. His drive to achieve success for the whole team and for CDE customers was clear, and in 2019 Marc was appointed as Chief Operating Officer of CDE Group before progressing to the role of Chief Executive Officer (CEO) in 2020. Marc has boundless passion and continues to be instrumental in the strategic direction of CDE.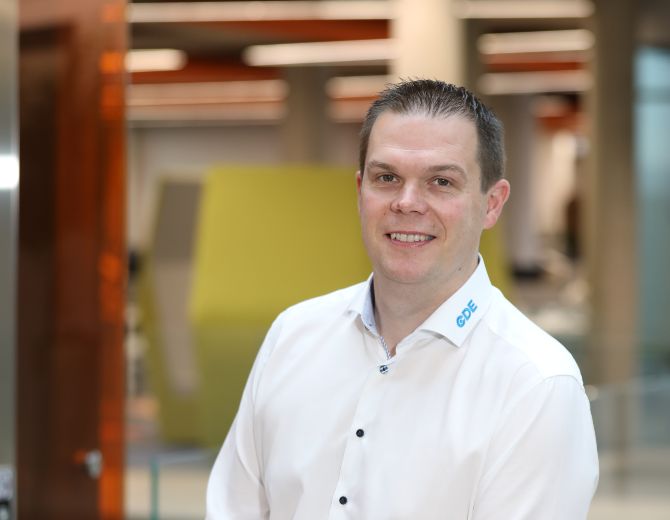 Colin Trainor
Chief Financial Officer (CFO)
Colin is a Chartered Accountant who qualified with Ernst & Young in 2002. He joined CDE in 2008 following several senior finance positions in the manufacturing and distribution sectors. Colin has responsibility for the financial and administrative functions within CDE, as well as looking after the commercial aspects of the company's dealings with both customers and suppliers. Colin is well networked and knowledgeable of the banking and finance industries, and is instrumental in assisting customers to raise finance to enable them to take ownership of CDE equipment in the most efficient way possible.
Appointed CFO in 2011, Colin has extensive experience in all aspects of financial, treasury and commercial management. Integral in the navigation of new business markets, including facilitating the company's desire to be "local" across each of its strategic regions, Colin specialises in export and international trade requirements.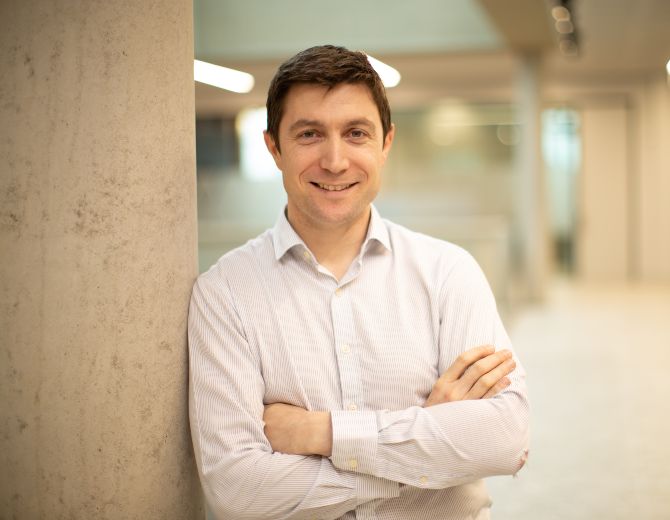 Darren Eastwood
Business Development Director
Darren has a master's degree in Mechanical Engineering and soon after graduating in 2004, he joined CDE as a Project Designer Engineer. Darren's roles have been varied in CDE, ranging from Design to Project Management to Technical Sales, and in 2010 he was responsible for the Business Development of CDEnviro, a division of the CDE group at the time. That same year, he became a Chartered Mechanical Engineer. In 2017, Darren became the Business Development Director of CDEnviro and was responsible for providing strategic direction and leadership to enable the business to grow responsibly and sustainably.

In 2019 Darren was appointed as Business Development Director for the CDE Group. Darren has been instrumental in building CDE's portfolio in North America. He is passionate about innovation and collaborating with customers to create market-leading solutions that set them apart at a global scale.

Latest from CDE

All of our latest news & events around CDE Group.

; ;