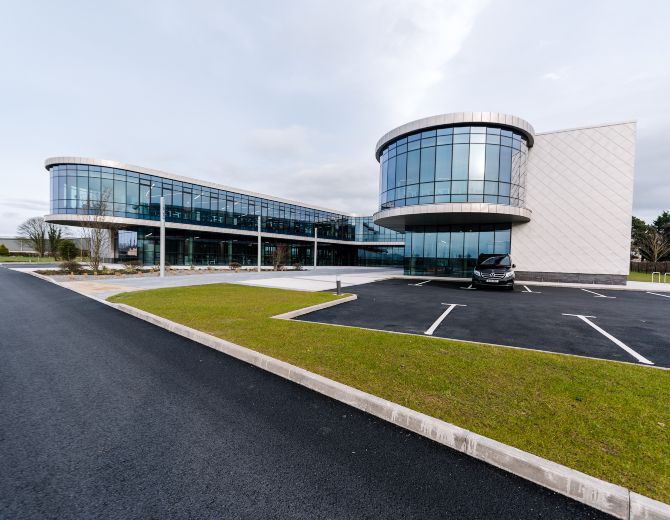 Creating our best world through community engagement
Our purpose is 'To create our best world, a ton at a time'. Creating our best world involves not only making strides towards a global circular economy, but also making a difference locally in our communities.
We are committed to forging partnerships with associations and causes that align with our purpose and values.
Our headquarters in Northern Ireland, works closely with The Hub community centre in Cookstown. The Hub provides local people with mental health services and emergency financial support, alongside a host of community activities like art and music lessons and health and wellbeing sessions. We conduct raffles, competitions and Christmas Jumper Days to raise money for this worthy cause.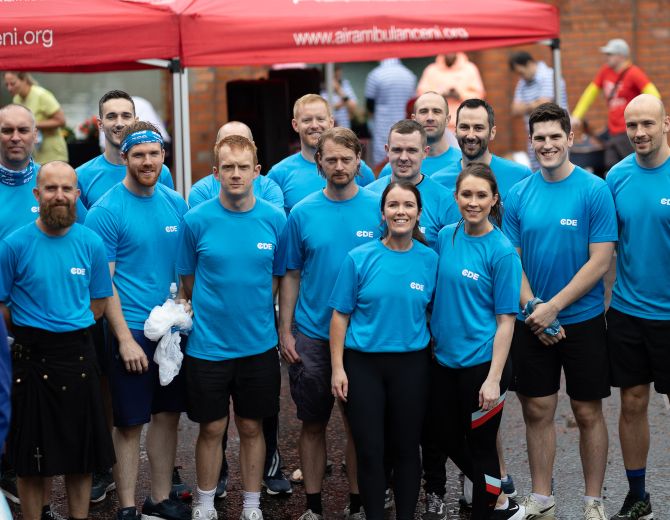 CDE's Volunteering Scheme
At CDE we are committed to elevating each other, both within CDE and in our local communities across the globe. We encourage all team members to volunteer within their community and for charitable causes and set aside time during working hours for our employees to do so. Volunteering allows employees to build relationships within their communities, learn new skills and improve their wellbeing and work-life balance.
If you have a volunteering request that you would like the CDE team to get involved in, please contact us using the below form.
CHARITY & SPONSORSHIP OPPORTUNITIES
We receive a large number of requests for sponsorship throughout the year. Each request is evaluated fairly against six criteria listed below on a quarterly basis. Although there are many worthy causes we would love to support, we only sponsor requests that meet at least 5 out of 6 of these criteria. We will respond to each request individually.
Our criteria have been developed to ensure that CDE can support partnerships that align with our company purpose and benefit our communities and their long-term future.
Our criteria is as follows:
The opportunity helps protect our environment, or promotes STEM learning.
The sponsorship will help young people most in need in our communities.
The request aligns with our company purpose "to create our best world, a ton at a time".
The opportunity aligns to one of more of our company values: Believe it Possible, Do it Right, Elevate Each Other and Create Excitement.
The opportunity promotes diversity and inclusion.
The request for sponsorship will create long-term value rather than short-term benefits.
If you have a sponsorship request consideration that aligns with at least 5 out of the 6 criteria above, we would love to hear from you.
Sponsorship requests should include the following:
Description and history of the event, initiative or program the applicant would like CDE to support.
Explanation of how the sponsorship request aligns to 5 out of the 6 criteria above.
A list of other major partners, if applicable.
Requested sponsorship amount
Deadline for decision.
Latest from CDE

All of our latest news & events around CDE Group.

; ;