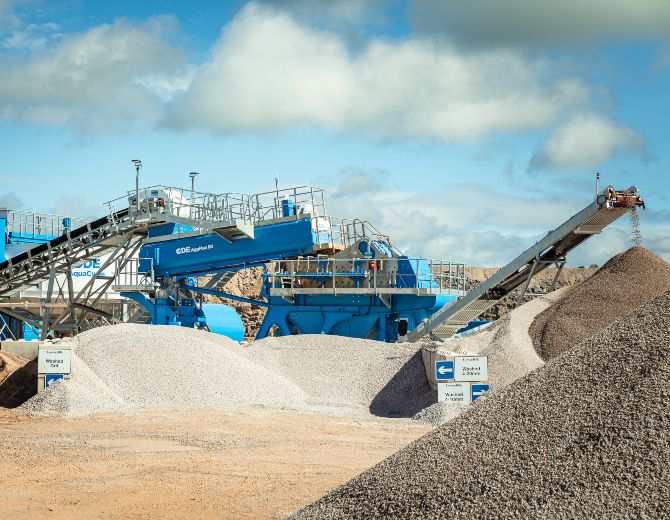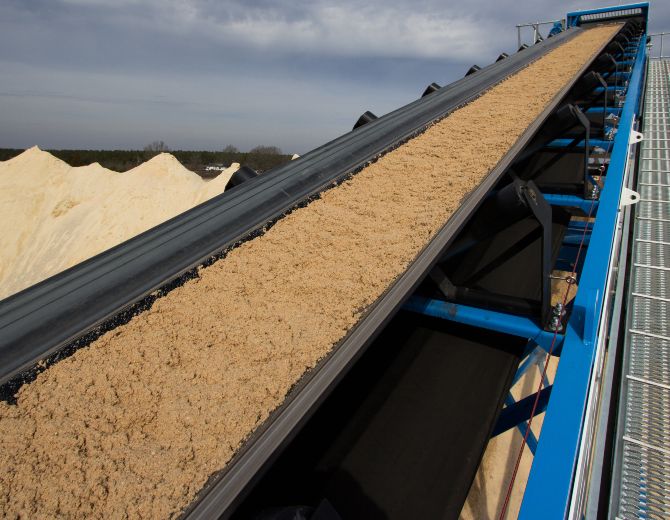 High spec sands for a range of sports
Our proven sport sands washing equipment is helping to produce quality graded sands for a range of sports, including outdoor, synthetic, and all-weather sports pitches; sands for golf courses, including bunkers and top dressing for greens and fairways; and silica sands that are used widely in equestrian sports for training and racetracks surfaces.
Sport & leisure applications for silica sands are becoming increasingly popular. Closely graded silica sand, in many cases mixed with organic matter is used in top dressings and root zones for sports surface construction.
Typical applications include:
Football & hockey pitches
Synthetic 3G & 4G pitches
Golf course tees & greens
Golf course bunkers
Equestrian surfaces
Play sands
Horticultural applications
Our sport sands washing plants have been employed to supply for some of the most prestigious venues and events in the world in recent years including some of the world's most famous golf courses and race courses:
Carnoustie (Scotland) - home of the 2018 British Open
Gleneagles (Scotland) – home of the 2014 Ryder Cup
Pinehurst (North Carolina) – home of the 2014 US Open
Celtic Manor (Wales) – home of the 2010 Ryder Cup
Loch Lomond (Scotland)
Adare Manor (Ireland)
The Curragh Racecourse (Ireland)
Aviva Stadium (Ireland)
Croke Park Stadium (Ireland)
Specialist Sand Washing Plants for Sports Sands
Our specialist sand washing plants for sports sand production will typically include a range of equipment from our product portfolio which ensures:
Accurate cut point control – our hydrocyclone technology ensures the final sand products meet your specific requirements and produce a consistently graded sand product.
System flexibility – systems starting at 20tph sports sand production up to large turnkey sand washing plants with capacities of 1000 tonnes per hour and beyond.
Maximum product yield – in addition to the production of your specialist sports sands we will typically facilitate the production of additional sand products (concrete sands for example) that ensure maximum commercial value from your sand deposit and the quickest return on your investment.
You May Be Interested in These Projects
Resolve Aggregates - Plant Upgrade
Texas, USA
Material Sports Sands, Sand & Gravel
Output #30 cut - #140 golf sand
Resolve Aggregates upgrade to new CDE screen to enable golf sands production.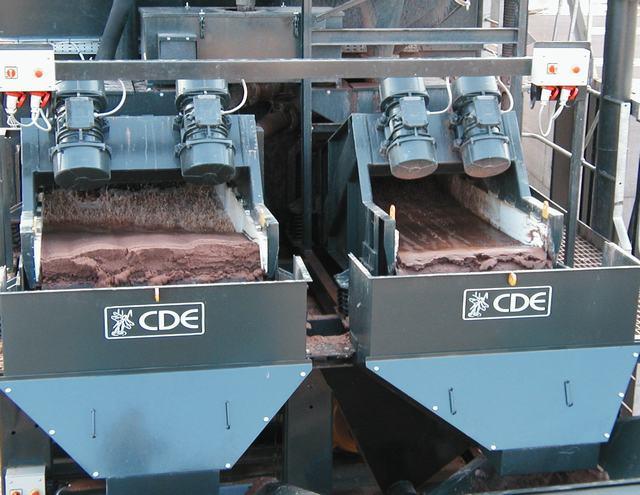 Whitemoss Construction
England
Material Sand & Gravel, Sports Sands
Output In-spec golf sand | Oversize, 20mm, 10mm | 6mm aggregates
End Use
Golf Sands
, Equestrian Sands
Whitemoss Construction is a leading suppliers of specialist sports sands for the golf and equestrian market.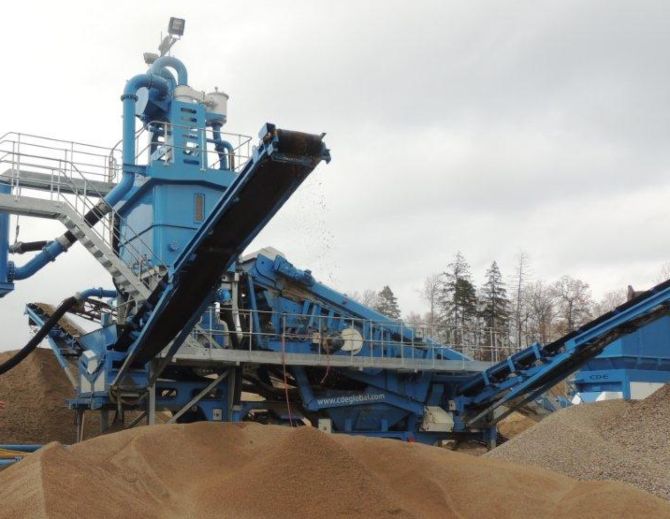 Broderna Bjorklunds Grus AB
Sweden
Material Sand & Gravel, Sports Sands
Output 3 Sands | 2 Aggregates
End Use
Asphalt Production
, Ballast Production
, Road Construction
, Golf Sands
, Landscaping Products
, Topsoil
A 200tph turnkey sand & gravel solution designed to both tackle excess fines in the feed material and resist the Swedish climate, has enabled customer to maximise production.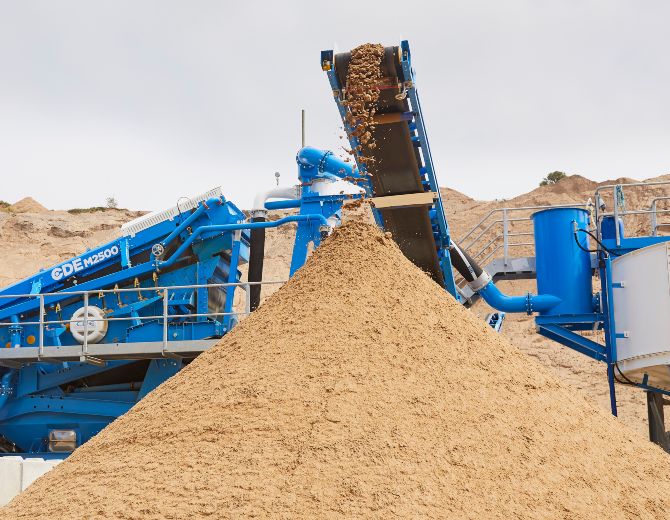 Wide Range of Sports Applications
Our solutions require 100% of the feed materials, to produce a range of in spec materials:
USPGA spec golf sand
Horticultural sands
Ultrafine sand
Concrete sand
Mason sand
Range of aggregates
LET'S TALK