We care about our people
At CDE, our people are genuinely empowered to lead and deliver highly strategic and innovative projects that create our best world, a ton at a time. Elevating our employees is vitally important to us and we do this on both a professional and personal level through providing opportunity and challenge to all. We cultivate a culture that values employee wellbeing and fun.
Our Platinum status in the world-recognised Deloitte Best Managed Companies Awards, is testament to this approach.
Find out more about CDE's culture here.
View our latest vacancies below.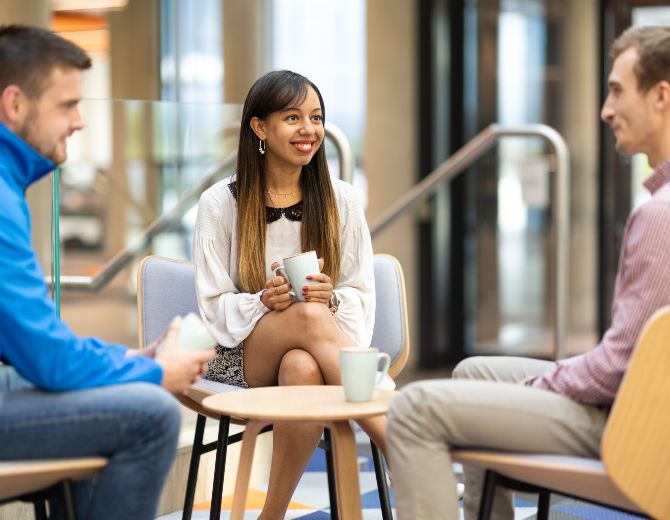 OUR PEOPLE
We recognise that it is our people that have established CDE as market leader in developing solutions for the wet processing industry both within natural materials processing and waste recycling sectors.
Our Purpose is to Create our Best World, a Ton at a Time.
To do that, we must continue to build our global team by adding the most ambitious, driven and talented people. We will challenge you, elevate you and broaden your horizons. We will help you to be the best you can be both personally and professionally.

We are CDE—a company with an unapologetic optimism and relentless can-do spirit. A company committed to finding the best possible solution, not the easiest. A company that seeks out great people with real-world skills and a whole-world view. A company that excites, inspires and elevates them to create extraordinary things.

If you believe in yourself and our values, then we believe in you. If you have the right attitude, we can offer the right training, travel, financial benefits, health and wellbeing programmes, and all the rewards of a fulfilling career with CDE.

Latest from CDE

All of our latest news & events around CDE Group.

; ;