We care about our people
At CDE, our people are genuinely empowered to lead and deliver highly strategic and innovative projects that create our best world, a ton at a time. Elevating our employees is vitally important to us and we do this on both a professional and personal level through providing opportunity and challenge to all. We cultivate a culture that values employee wellbeing and fun.
Our Platinum status in the world-recognised Deloitte Best Managed Companies Awards, is testament to this approach.
Find out more about CDE's culture here.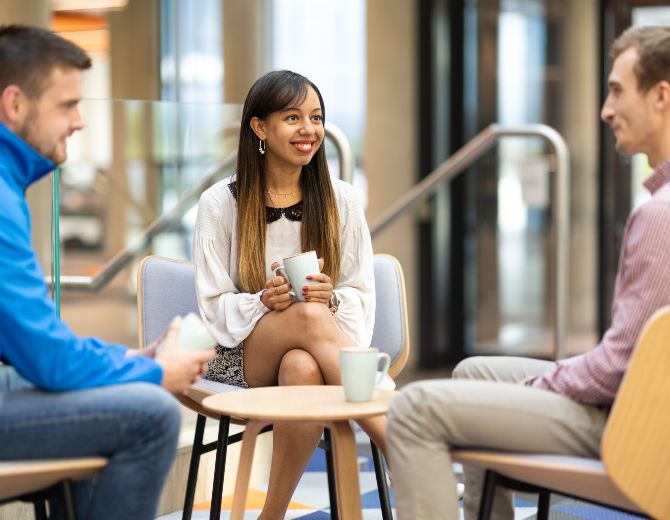 OUR PEOPLE
We recognise that it is our people that have established CDE as market leader in developing solutions for the wet processing industry both within natural materials processing and waste recycling sectors.
Our Purpose is to Create our Best World, a Ton at a Time.
To do that, we must continue to build our global team by adding the most ambitious, driven and talented people. We will challenge you, elevate you and broaden your horizons. We will help you to be the best you can be both personally and professionally.
We are renowned for our energy and can do attitude…. and at times seemingly delivering the impossible. We also know that all the will in the world won't take us anywhere unless we work together. And we like to have fun together - life's too short and we spend most of it at work. If we lose the power to laugh, we lose the power to think.
We will continue to add the most dynamic, ambitious and talented individuals to the CDE team.
VIEW OUR CURRENT VACANCIES