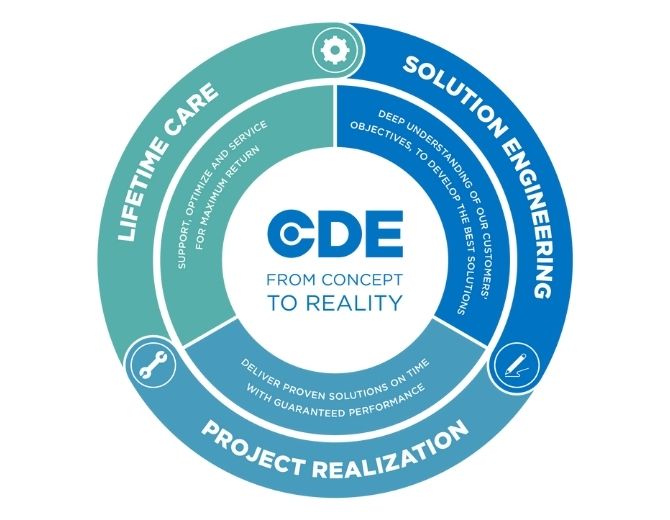 From Concept to Reality
We are CDE, global wet processing experts pioneering waste recycling and revolutionising natural materials processing to create our best world, a ton at a time.
Investing in a CDE solution is about more than getting the right plant for your materials and achieving your business goals. It is about unlocking new opportunities, thinking sustainably, guaranteeing performance and maximising return on investment.
Wherever you are in the world, a dedicated CDE contact will be with you for the journey.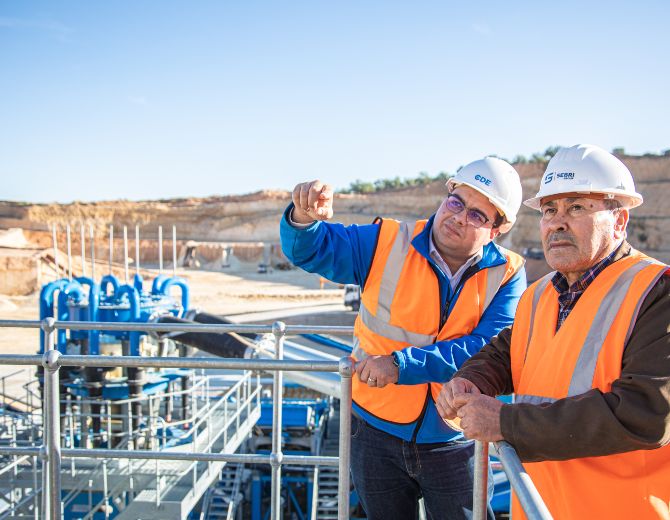 Solution Engineering
We work with you to gain a deep understanding of your objectives in order to develop the best solution for your business. Our engineers test and analyse your materials in the lab, while our business development team invites you to see CDE plants in action across our region and beyond. You'll join us in design workshops to finalise your equipment specification and layout. This deep collaboration ensures we develop the right solution for you.
At this point, you'll meet your dedicated CDE project manager, or ProMan, selected for their expertise in your materials and location.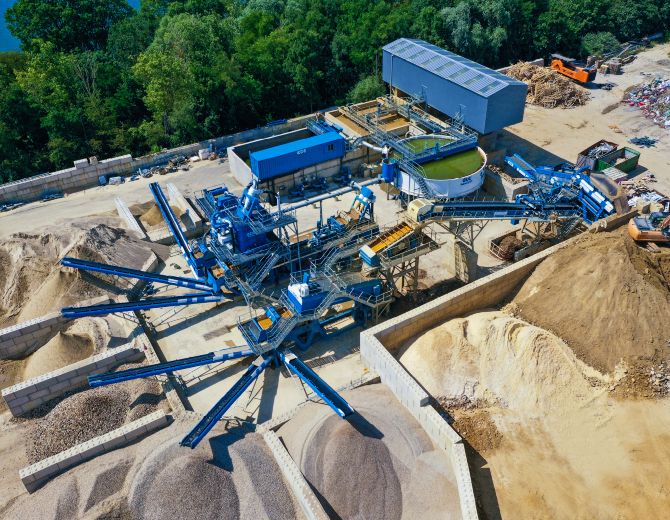 Project Realisation
Your CDE project manager is responsible for delivering every aspect of your project – turning concept into reality. They lead a team of specialist engineers, fabricators, and installation and commissioning teams carefully selected for their knowledge and experience working on projects like yours.
Procurement & Cost Control
Our robust and agile supply chain ensures we have the required materials and parts to hand as soon as our engineering team releases your plant's designs.
Manufacturing & Testing
CDE maintains complete control over your plant's fabrication throughout the manufacturing process.
Our team of engineers, fabricators, and technicians collaborate to build your plant to the highest possible standards – from cutting and folding the steel, to painting and final assembly. We wire and test each component throughout the assembly process, and conduct regular and rigorous quality checks, to ensure your plant works perfectly before it leaves the factory.
Delivery, Installation & Commissioning
We deliver your plant in modules, which means swift installation. We then carefully commission your plant – optimising it to the specific make up of your materials – and train your operators to run it efficiently.
You'll also see our commitment to health in safety at work on your site. CDE adheres to ISO: 45001 Health and Safety Management. – a truly international occupational health and safety management standard.
Generating a Return on Your Investment
Our approach consistently delivers plants that meet the highest possible standards. We deliver proven solutions on time with guaranteed performance which means you'll be generating a return on your investment in no time.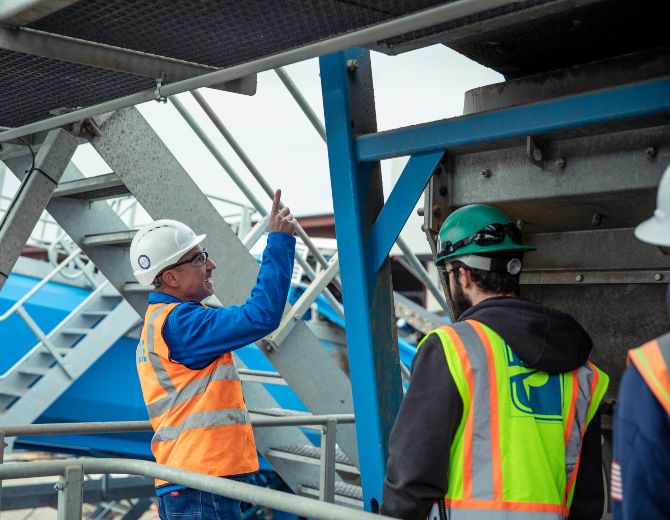 Lifetime Care
Commissioning is just the beginning of your partnership with CDE. That's why we appoint a CustomCare representative, specifically for your project. They are your single point of contact, dedicated to ensuring your business sustainability, maximum plant efficiency, and maximum profitability through parts and servicing from CDE's in-house technicians. Who better to service your plant than the people who designed and built it?

CDE Core is a suite of smart technology tools that gives you greater control over your plant and drives our CustomCare service. Our service engineers also visit regularly to analyse operations and recommend areas for optimisation to ensure you're hitting maximum capacity and return on investment.

We support, optimise and service, holding ourselves accountable for the success of your plant for years to come.

Our unique delivery model is engineered for you, built on co-creation and collaboration. It's a proven approach that we've taken for three decades on over 2000 projects worldwide. Throughout the life of your plant, you will receive the dedicated service and expertise of a single point of contact – no intermediaries.

Talk to us today about your challenges, and let's build a partnership that will create our best world, a ton at a time.

;