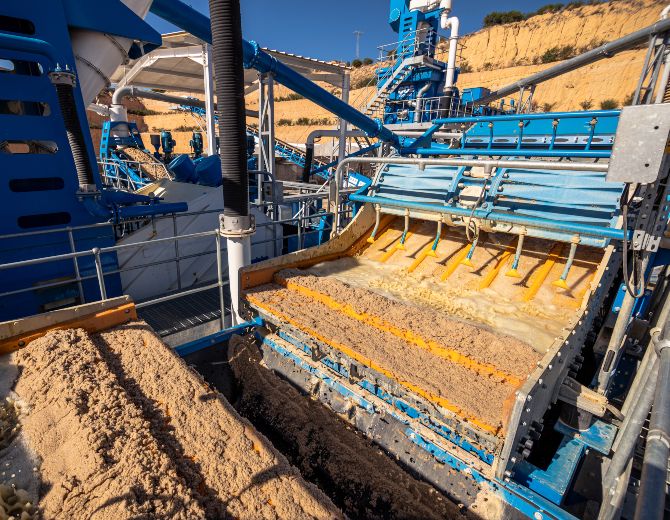 PATENTED INFINITY™ FINE SCREENING TECHNOLOGY
THE INFINITY™ STANDARD
Galvanised as standard with TEMA Isenmann polyurethane screen media - the Infinity™ Screens range is manufactured to the highest quality.
PATENTED TRILOGY SIDE WALLS
The Infinity™ Screens range is valued for its durability and prolonged operational life. This results from their unique construction, with no welds in the sidewalls which makes it stronger without incurring unnecessary weight.
UNIQUE U-SPAN CROSS MEMBERS
Our patented U-Span cross members are built for superior abrasion resistance and are fixed to the screen side walls using huck bolts - eliminating welds and ensuring the longest working life for your Infinity dewatering screen.
POWER IN THE RIGHT PLACE
The unique design of the VibroSync motor bridge ensures the even distribution of power across the full screening area for superior screening and dewatering performance on our patented F-Line fine material screens.
MAXIMUM MATERIAL DEWATERING
An adjustable damming bar on the patented F-Line dewatering screens allows you to increase material retention time for maximum material dewatering.
TALK TO SALES
THIS IS HOW WE DO IT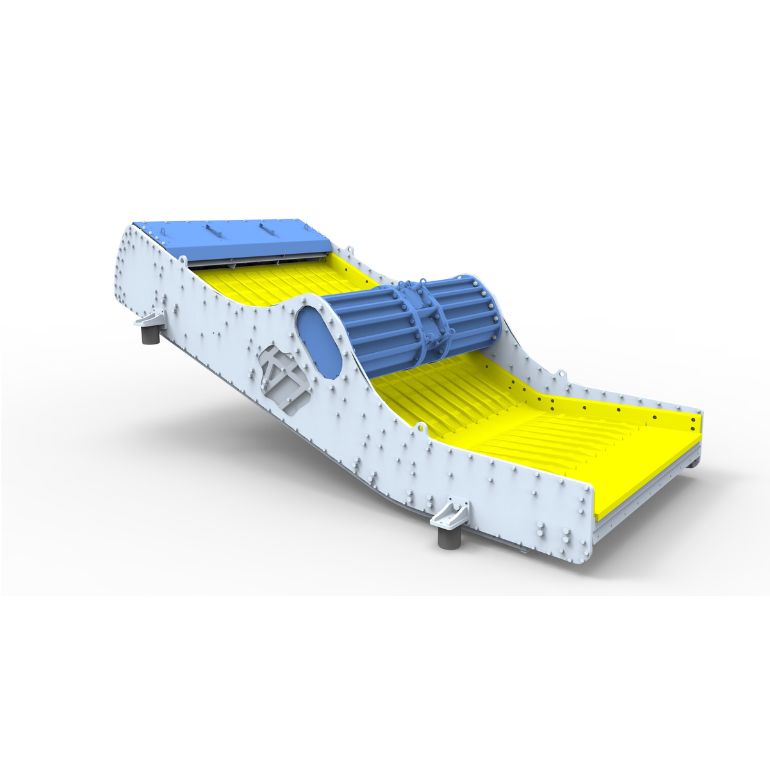 Technical Specification of Infinity
Fine Screens:
| | |
| --- | --- |
| INFINITYTM FINE SCREENS | F1-64 |
| Production Capacity – Maximum (t/h) | Grading Dependent |
| Total Power Requirement (kW) | 5.0 |
| Weight Empty (t) | 2.5 |
| Deck Area (m2) | 5.76 |


PATENTED TECHNOLOGY.
Infinity™ Screens D-Line, P-Line, F-Line, H-Line:
Trilogy side walls - GB 2505483, US 9643115, CA 2882997, EP2890505; U-Span cross members - GB 2515489
Infinity™ Screen F-Line:
Feedbox design - GB 2503812, US 9636688
Combined screening / dewatering - GB 2524651, US 9409208 B2, EP 2910313
Latest from CDE
All of our latest news & events around CDE Group.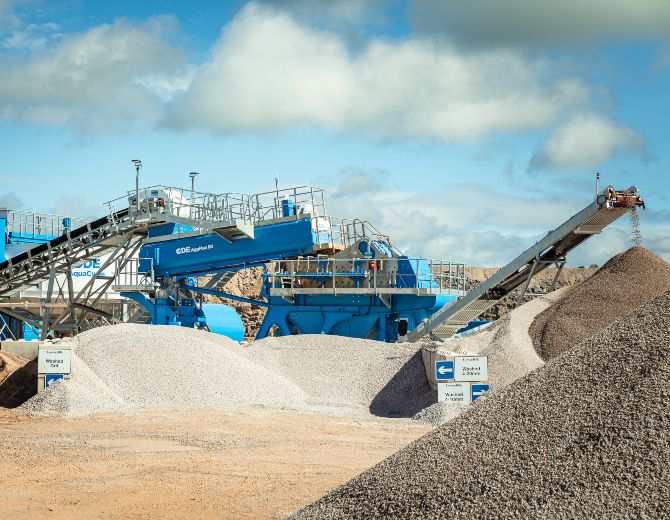 ; ;