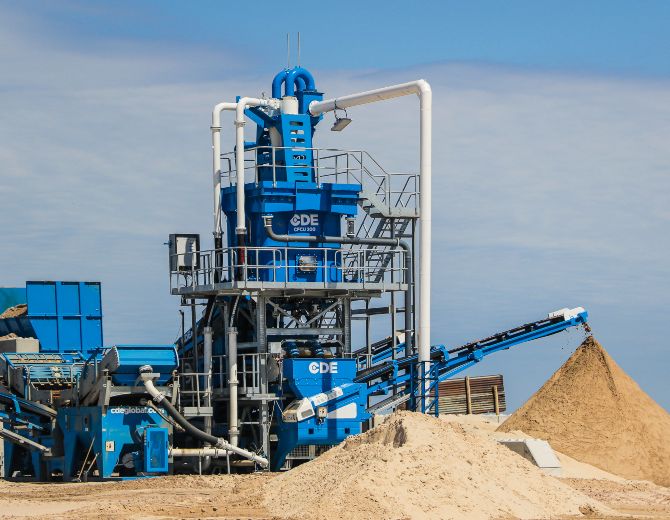 FUTURE-PROOF & FLEXIBLE
Our industry knowledge allows us to transform materials into the highest quality output products. Due to the modularity of our offering, we can deliver small to large-scale plants which are expandable according to future needs.
Frac sand specifications are very demanding and exact, as a result suitable sand deposits are limited across the globe. The limited availability of suitable reserves for frac sand mining coupled with growing demand ensures a high price for any producers able to meet frac sand specifications. In America the frac sand specifications are the responsibility of the American Petroleum Institute (API) and the current standard is API RP56.
Natural frac sands come from sandstones or unconsolidated deposits with high silica content. Particles must be well rounded, and relatively clean of other materials or impurities.
Fracking can be a volatile industry, so it's important for frac sand producers to remain agile. The industry can shift its focus fast, so it is critical to ensure that operations are adaptable (and relocatable) to take advantage of opportunities. CDE's FracLine™ system revolutionises the production of a clean, consistently in spec frac sand, and its modular design provides significant benefits for frac sand producers.
Maximum process efficiency – our modular system delivers cut point control maximising product yield from frac sand deposit.
Intelligent process integration – feeding, classification, scrubbing, sand dewatering and stacking are all included on a single machine which is factory built, pre-wired and extensively tested before delivery to site for quicker install.
Compact & modular design – the compact FracLine design reduces overall project costs with less civils required and reduced vehicle movements once it's up and running. And it can fit inside a building enabling frac sand processing 24/7/365 even in extreme weather conditions – maximizing production and the return on your investment.
Proven Frac Sands Washing Solutions
Our proven sand washing solutions deliver in spec materials using efficient washing process to produce end materials including API RP56 and Hydraulic frac sand.
VIEW SOME OF OUR FRAC SAND PROJECTS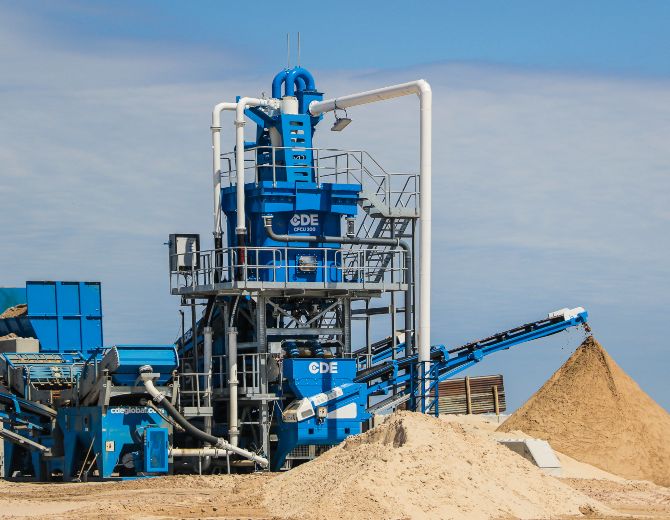 Cantera La Chola II
Argentina, Latin America
Output 30-120 mesh frac sand
End Use
Non-conventional petrol oil extraction
The installation of this modular, specialist sands wash plant for frac sand production took only 6 days.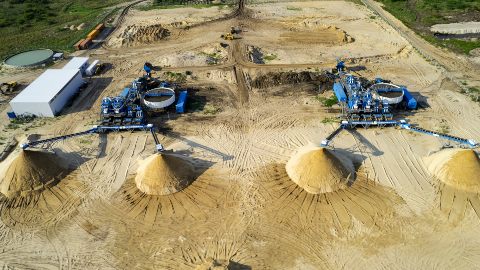 YPF
Argentina
Output 30-70# and 70-140 Frac Sands
YPF adds another specialist sand wash plant to its site to deliver higher quality product at a lower operational cost.
Latest from CDE
All of our latest news & events around CDE Group.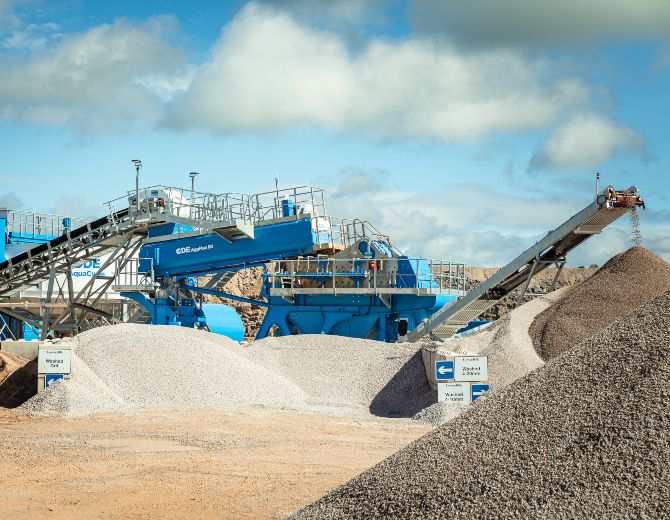 ; ;