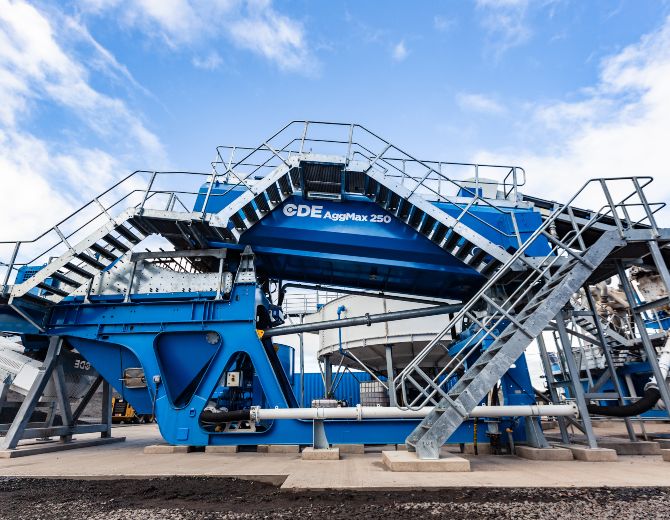 BEYOND TOUGH
Our unique paddle design stands the test of time in even the most abrasive environments. CDE developed a specific high cast chrome material, xtryl, to ensure maximum equipment life.
INNOVATIVE DESIGN FEATURES
The SynchoDrive is a single motor and gearbox which drives the twin shafts and ensures complete synchronization for maximum attrition.
Temperature sensors on rear bearings allow you to easily monitor machine performance and extend the working life of your AggMax.
Double sealed bearings eliminate the potential for water or material ingress and contamination - maximising the working life of your AggMax.
Adjustable RPM allows you to control retention time to allow for variations in your feed material.
Easily adjustable water controls allow you to make changes quickly and easily depending on the nature of your feed material.
Monocock body ensures perfect alignment during manufacturing.
CONTAMINANT REMOVAL
The integrated trash screen allows for the effective removal of organics and other lightweight contaminants - ensuring the production of the highest quality final aggregates and mineral ores.
HANDLES MANY MATERIALS
The RotoMax™ Logwasher within the AggMax is a high efficiency heavy duty unit which allows for the production of commercial grade material from heavily clay bound feed stock and overburden. It offers maximum performance and minimum wear with even the most challenging feed materials.
This is how we do it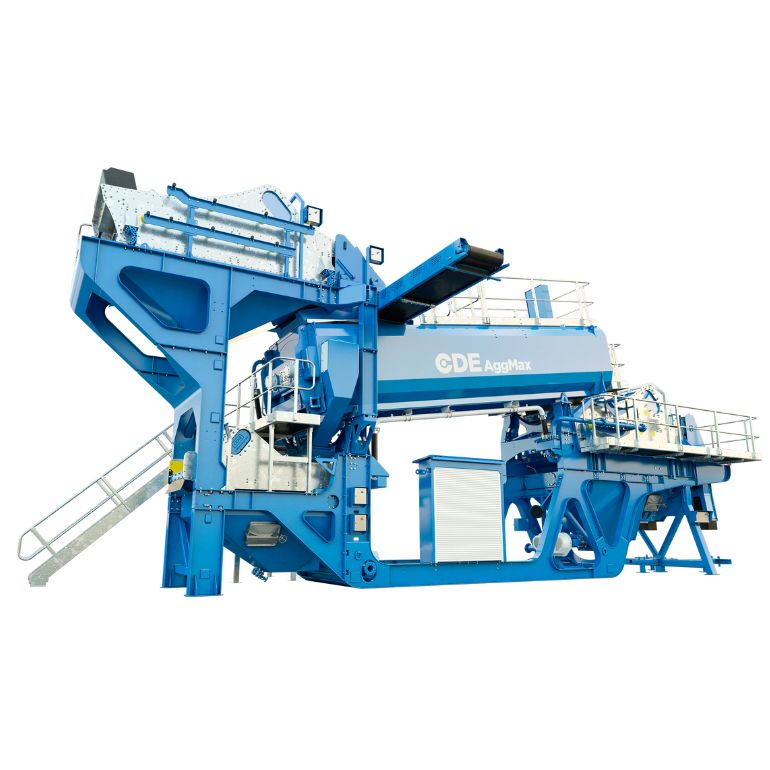 Technical specifications on the AggMax™ scrubbing & classification system are outlined below:
| | | | |
| --- | --- | --- | --- |
| AggMax™ | 80 | 160 | 250 |
| Nominal Capacity Maximum (tph) | 50-80 | 80-120 | 120-250 |
| Total Install Power (kW) | 68 | 103 | 119 |
| Total Water Requirement (Up to) (m3/hr) | 120 | 140 | 180 |
| Height (m) | 6.6 | 7.0 | 7.4 |
| Length (m) | 12.2 | 12.4 | 12.8 |
| Width (m) | 4.9 | 5.3 | 5.7 |
ENGINEERED FOR EFFICIENT SCRUBBING
FEED POINT EFFICIENCY
A carefully controlled feed point maximises the scrubbing capacity and avoids contact with the twin shafts.
RAPID DEPLOYMENT
Pre-wired, factory built and tested to ensure you are up and running in the shortest possible time.
SAFETY FIRST
Lightweight top guards ensure ease of access for equipment inspection and maintenance - protecting your people while maximising equipment availability.
A pulley system allows easy access to the feed point for essential plant inspection and maintenance.
Lightweight & robust GRP guards not only contribute to an overall weight reduction but are easy for one person to remove and refit - meaning your AggMax spends more time on the job.
PATENTED TECHNOLOGY
Integrated Trash Screens (R models) - GB 2548856B, US 10016764, EP 3225312, CA 2961623
Infinity™ Screens H-Line: Split bottom deck option for 4 products - US 10046365, EP 3251759
Infinity™ Screens D-Line/P-Line/H-Line: Trilogy side walls - GB 2505483, US 9643115, CA 2882997, EP2890505; U-Span cross members - GB 2515489; dewatering screen with central channel - GB2605811, pending in AU, CA, EP, US
RotoMax™ Logwasher: Upward flow water manifold - Pending GB 1810103.0; Internal weir pending in GB, AU, CA, EP, US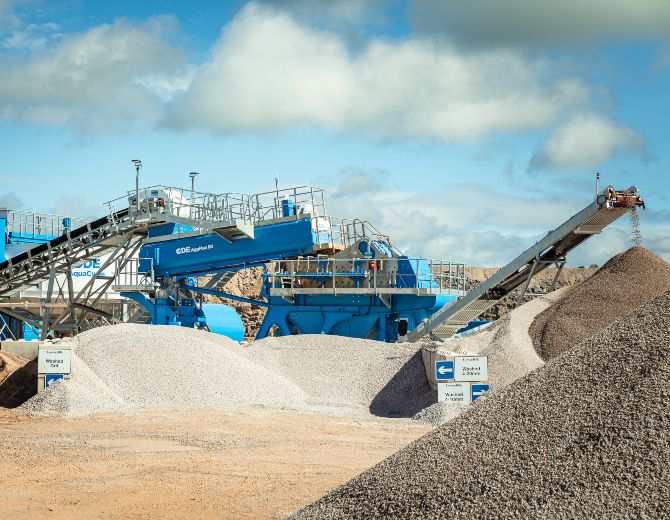 ;