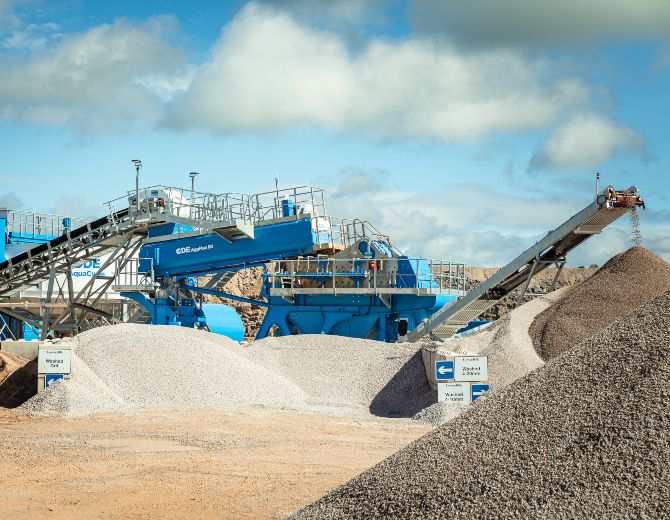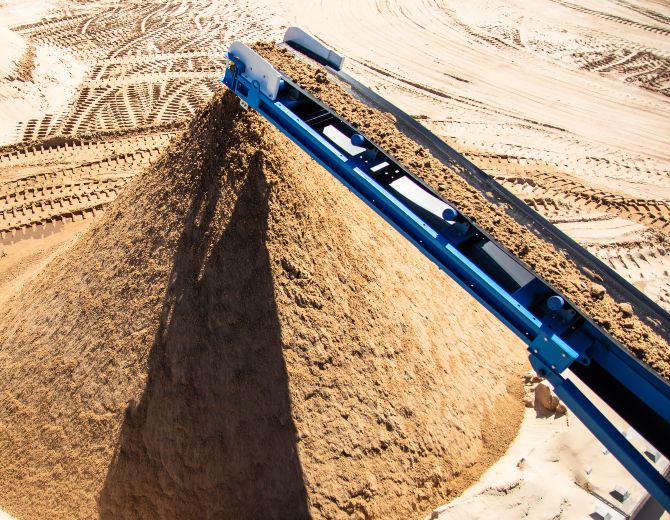 Produce Higher Quality Foundry Sands
Foundry sand (also known as casting sand) consists primarily of clean, uniformly sized, high-quality silica sand that is bonded to form moulds for ferrous (iron and steel) and nonferrous (copper, aluminium, brass) metal castings.
The most common casting process used in the foundry industry is the sand cast system. Virtually all sand cast moulds for ferrous castings are of the green sand type. Green sand consists of high-quality silica sand, bentonite clay (as the binder), water and coal (a carbonaceous mould additive to improve casting finish).
The type of metal being cast determines which additives and what gradation of sand is used. The production of foundry sand requires specialist screening and classification systems and involves detailed analysis of feed material and sand grade specifications.
The Washing Process:
Separation: Our wet processing technology accurately separates oversize particles and removes clay though a hydrocyclone washing system, which can be a single or dual process depending on the level of clay present.
Scrubbing: In most instances scrubbing is also necessary to release the clay which is bound to the ore. This is usually done through the ShearClean™ attrition cells either before or after screening of the raw sand. During these processes the silica levels in the product is also enhanced.
Dewatering: Finally, the sand is dewatered in the highly efficient dewatering screen resulting in a final product with a low moisture level, ready to sell straight of the belt.
You May Be Interested in These Projects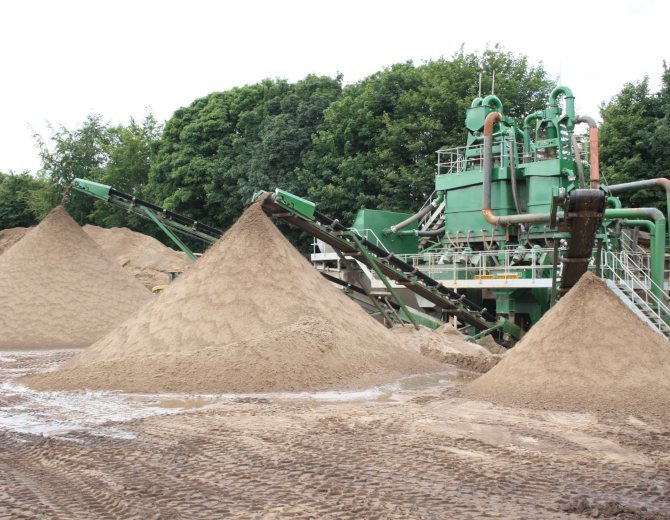 Independent Aggregates
Scotland
Material Sand & Gravel, Sports Sands
Output USPGA sand | Medium fine sand | Pond sand
End Use
Golf Sands,
Construction Products,
Asphalt
Processing natural sand and gravel to create quality sports sands as well as concrete sands and asphalt sands.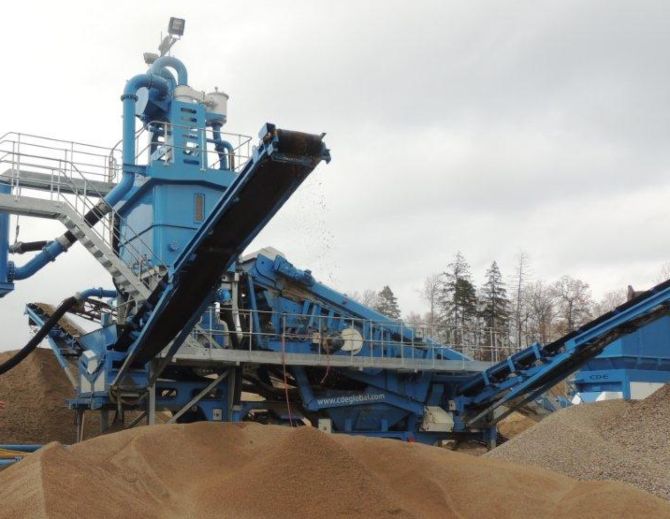 Broderna Bjorklunds Grus AB
Sweden
Material Sand & Gravel, Sports Sands
Output 3 Sands | 2 Aggregates
End Use
Asphalt Production,
Ballast Production,
Road Construction,
Golf Sands,
Landscaping Products,
Topsoil
A 200tph turnkey sand & gravel solution designed to both tackle excess fines in the feed material and resist the Swedish climate, has enabled customer to maximise production.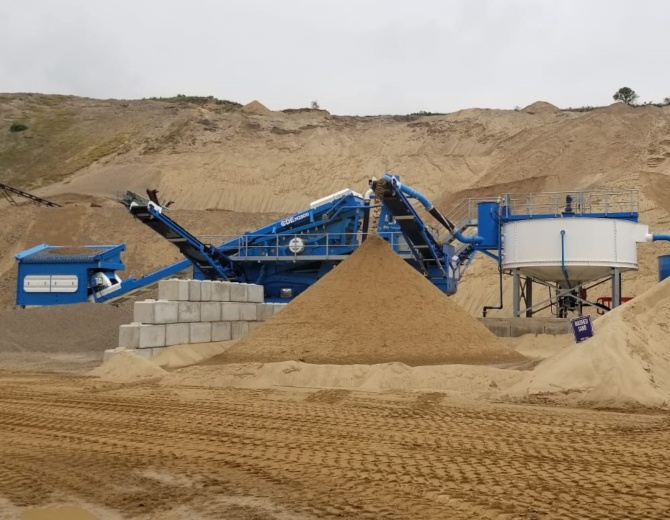 D'Arcy Sands
Ireland
Material Sports Sands, Sand & Gravel
Output Sports Sand & Washed Gravel
End Use
Sports Sands,
Golf Sands,
Equestrian
CDE plant delivers 100% increased production for D'Arcy Sands in Co. Wexford, Ireland.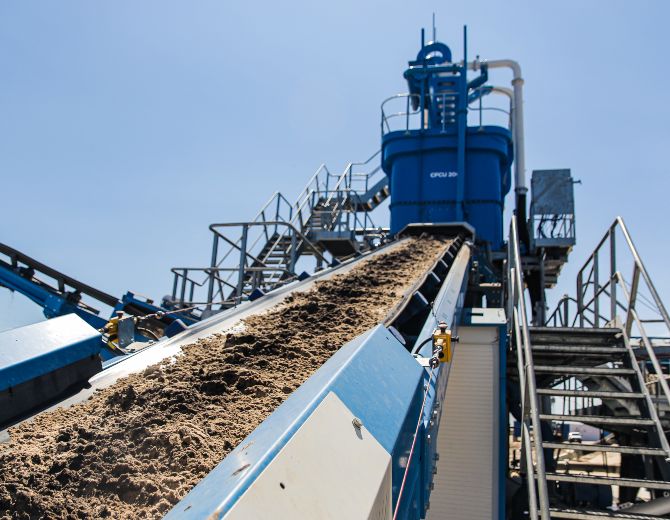 Recycling foundry sand
The recycling of non-hazardous, spent foundry sand can save energy, reduce the need to mine virgin materials and may reduce costs for both producers and end users of foundry sand. Recycled foundry sand typically finds use in construction applications but can also be used in the following ways:
Feedstock for the manufacturing of Portland cement
Partial replacement for fine aggregate in asphalt mixtures
Sand required for masonry mortar mix
An individual analysis of the spent foundry sand in terms of physical and chemical properties is required in order to determine the potential for recycling of foundry sand and its suitable applications.