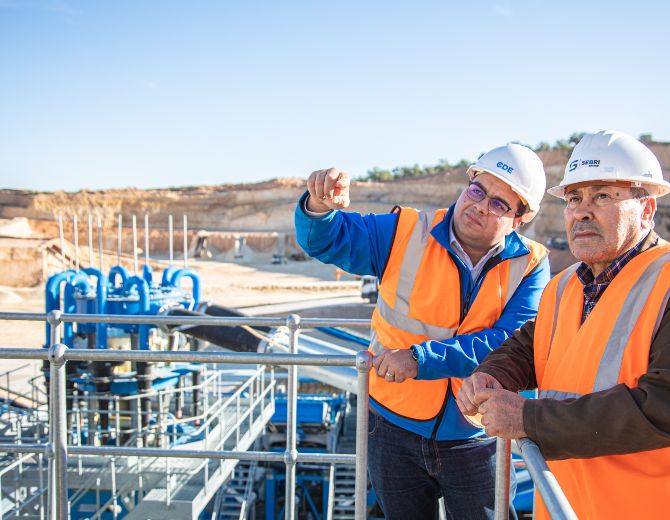 How We Work
At CDE, we provide world-class customised wet processing solutions to help you maximise the efficiency of your plant.
First, we work to understand your business objectives and the operation of your plant. Then, we create a customised package to help meet your objectives and assign an expert regional support engineer to guide you through the process. Our team of expert regional service engineers are on hand to help ensure your wash plant is performing to its optimal level, and to train your operational team to develop their expertise with your CDE wet processing solution. You can learn more about this on-boarding and servicing below, or read about our preventative maintenance inspection (PMI) packages for a regular servicing and support agreement.
CDE ON-BOARDING
We are building true partnerships with our customers. We work with you at every stage to help unlock the full potential of your plant. Our training program assigns a CDE expert to your plant and ensures your team are trained to deliver maximum plant efficiency whilst meeting the highest standards in health and safety.
Your training is tailored to your requirements and will ensure that you:
Develop your operators to expert level over the first 6-month period of system operation.
Learn how to operate the CDE wet-processing system efficiently.
Learn the key techniques of CDE equipment maintenance.
Develop an understanding of the plant's key parameters.
Learn how to effectively accommodate feed material variability.



Latest from CDE

All of our latest news & events around CDE Group.

; ;