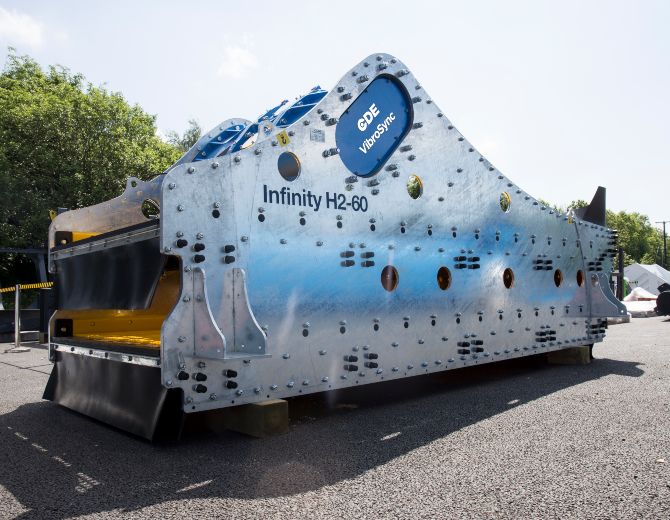 Patented Screening Technology
Our patented Infinity Screens™ technology allows us to bring you a revolutionary range of elliptical, circular and linear motion screens with application in the sand & aggregates, mining, industrial sands and C&D waste recycling sectors.
This comprehensive range of screening technology suits all applications and includes:
P-Line: inclined sizing screens
H-Line: horizontal sizing screens
D-Line: dewatering screens
F-Line: fine material screens
Why Choose CDE Infinity Screens?
Our patented Trilogy system for the construction of the screen side walls increases strength while eliminating unnecessary weight.
Unique VibroCentric and VibroSync drive mechanisms enable unrivalled screening and dewatering performance.
Patented cross member design for superior wear resistance and optimal equipment life.
Unique weld-free construction for increased durability.
Our Infinity Screens in Action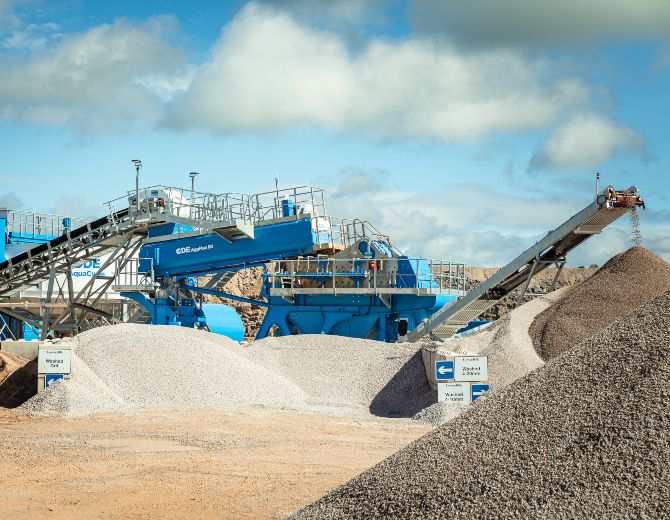 ;