Innovative MSU:10G mobile screening & classification system operating at 15 l/s to recover up to 90% of rag & grit materials.
Material
Sludge Dewatering
Output
Rag and Grit Material
THE CHALLENGE
As a contractor, the nature and location of the projects Andidrain Ltd is involved in can be wide-ranging. Therefore, in order to be able to provide a comprehensive service for its customers a compact and portable solution was required. In addition, Andidrain sought a solution that could be applied to tank cleanout operations to help its customers to remove rag and grit from their tanks as these materials impact capacity, efficiency and are highly abrasive, resulting in wear on downstream processes.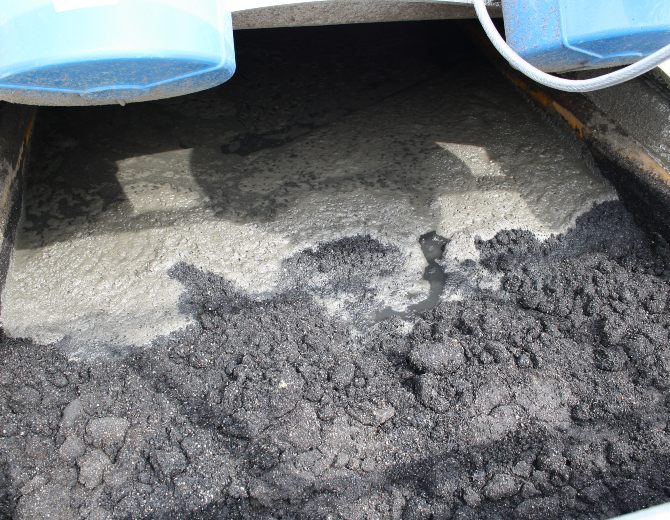 THE SOLUTION
CDE proposed its latest product innovation for the wastewater treatment industry, the MSU:10G. A compact, multi-purpose solution, it can be applied to a variety of applications, including tank cleanout operations, gully waste and interceptor cleanouts, mobile decanter protection, backup and emergency screening, and drilling muds dewatering.
It is highly effective at grit and sand recovery, operating at 15 l/s at 6% dry solids screening at 6mm oversize. Recovered grit and sand is diverted from landfill, recycled and reused or sold for revenue gain. The MSU:10G enables contractors to significantly reduce disposal costs while its energy efficiency ensures it operates at maximum performance with a greatly reduced carbon footprint.
The small but mighty solution is also portable, meaning it can be transported between sites to process material closer to the source and eliminating the need to transport waste at high cost to a central processing facility. There then follows a two-stage process consisting of twin EvoWash™ wet processing units with bespoke 10" hydro cyclone clusters, separated by a scrubbing stage using CDE's ShearClean™ attrition cell technology. The first cyclone clusters perform a cut of 400 Mesh to eliminate contaminants. After attrition, the second stage Evowash™ then performs a further 400 Mesh cut and dewaters to approximately 10% moisture before being stockpiled via a radial stacking conveyor.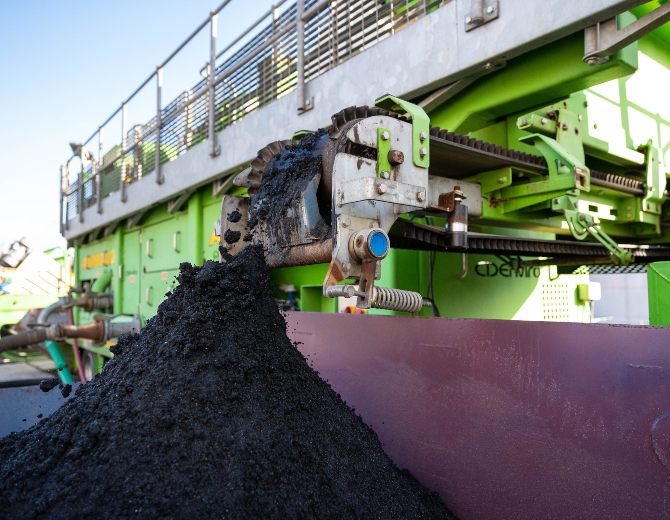 THE RESULTS
Andidrain's new MSU:10G solution is currently being utilised for tank cleanout operations, processing 15 litres per second to remove rag, grit and other waste materials including plastics. A fully mobile and versatile solution, it can easily be relocated to where it is required or utilised as a fixed installation to provide protection to downstream assets. Recovered rag material is being dewatered to minimise waste-to-landfill volumes and disposal costs while sand and grit is being recovered and used for pipe bedding, landscaping and road base.
You May Be Interested in These Case Studies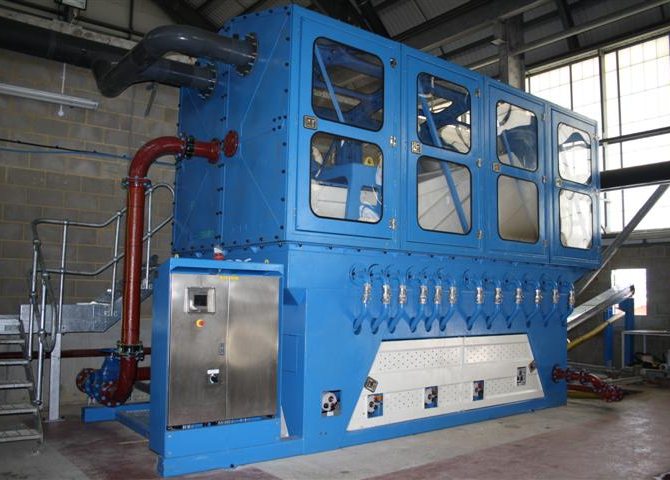 Thames Water Reading
England
Material Digester & Tank Cleaning, Sludge Dewatering
Output High Quality Sludge, Grit & Rag
S:MAX Sludge Screen increases CHP production for Thames Water Reading sewage treatment works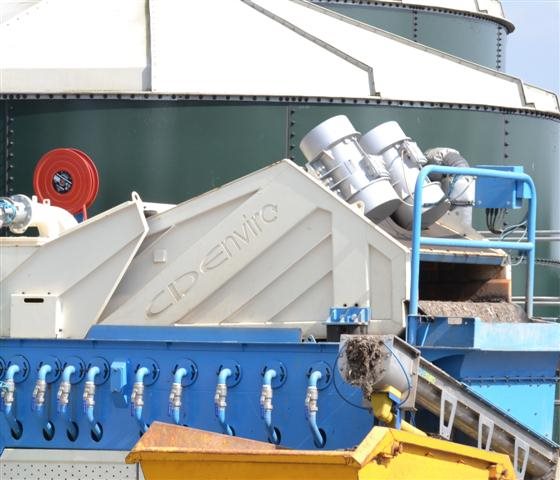 Wessex Water
England
Material Sludge Dewatering, Digester & Tank Cleaning
Output High Quality Sludge Products
S:MAX sludge screen leads to increased sludge handling capacity for Wessex Water.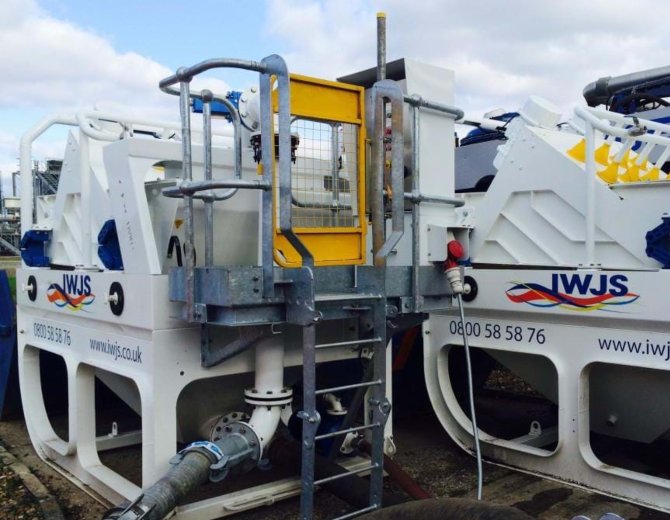 IWJS

England

Material Sludge Dewatering

Output High Quality Sludge, Grit & Rag

National Waste Management Services company, IWJS, invests in CDE's MSU:10 mobile sludge screens.

;