On a new quarry site outside Caracas, Venezuela, Camargo Corrêa wished to dredge the sand and aggregates from a local riverbed and use this material to produce concrete.
Material
Sand & Gravel, Claybound Aggregates, Dredged Sands, Other Sand & Aggregates
Output
0-5mm washed concrete sand product.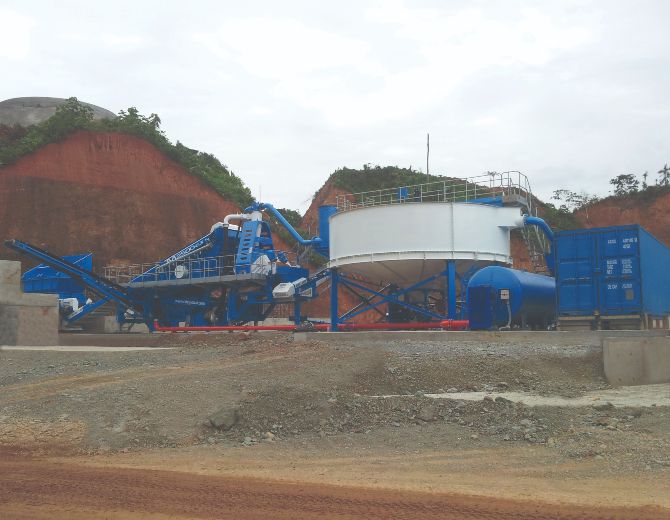 THE CHALLENGE
When the Brazilian conglomerate Camargo Corrêa began looking for a solution to process its own quality sand and aggregates for a number of infrastructure projects in Venezuela and Brazil, it turned to CDE to provide the required solution.
Camargo Corrêa is one of the largest privately owned businesses in Brazil, working in specialized areas of construction, infrastructure, industrial applications, manufacturing, and management of brands. Camargo Corrêa is also one of the leading integrated construction companies in Latin America as well as the second largest producer of cement in South America with activities in Brazil, Argentina and Venezuela, and a global exporter dealing with many of the world economies.
The requirement Camargo Corrêa had was simple – on a new quarry site outside Caracas, Venezuela, Camargo Corrêa wished to dredge the sand and aggregates from a local riverbed and use this material to produce concrete.
THE SOLUTION
Following initial meetings CDE was able to demonstrate its technical ability in designing and manufacturing mobile and static washing and recycling equipment for the quarry and mining industry and presenting a realistic proposal for this project. CDE quickly concluded that a good quality sand and aggregate resource could be achieved by taking the 0-150mm material and washing it through the M2500 E3™ returning the aggregate material to the screening and crushing plant for further sizing while producing a 0-5mm washed sand product.
As with all projects, the client's requirement was crucially important to the overall specification and this resulted in an extremely detailed dialogue from the onset. Gustavo Brasil, Business Development Executive at CDE explains the suitability of the products specified for the Camargo Corrêa project. "CDE has a unique portfolio of products, with each installation being different and having its own unique specification" explains Gustavo. " In the case of Camargo Corrêa we were able to provide a solution tailored specifically for this project that no other manufacturer globally could provide."
In specifying the most suitable components for this Camargo Corrêa project, CDE recommended it should feature the CDE M2500 E3™ mobile washing plant as the core equipment for this installation. A highly versatile solution the M2500 E3™ is capable of processing a wide range of materials including sand and gravel, crushed rock and crusher dust, scalpings; iron and mineral ores, as well as construction and demolition waste material.
The overall mobility of the plant was another important consideration as Camargo Corrêa had other upcoming projects in the region where the equipment could be relocated at a later date. Being highly transportable the M2500 E3™ offers the operator the ability to wash, feed and screen sand and fine aggregates from one machine on a compact chassis anywhere, regardless of geographical location or terrain type. While the M2500 E3™ may be installed on a prepared concrete foundation or substructure, it is equally happy operating on the bare ground of a quarry floor. This flexibility means that the M2500 E3™ can be quickly installed and be operating, then be dismantled, and transported to a new location, again quickly and with relative ease.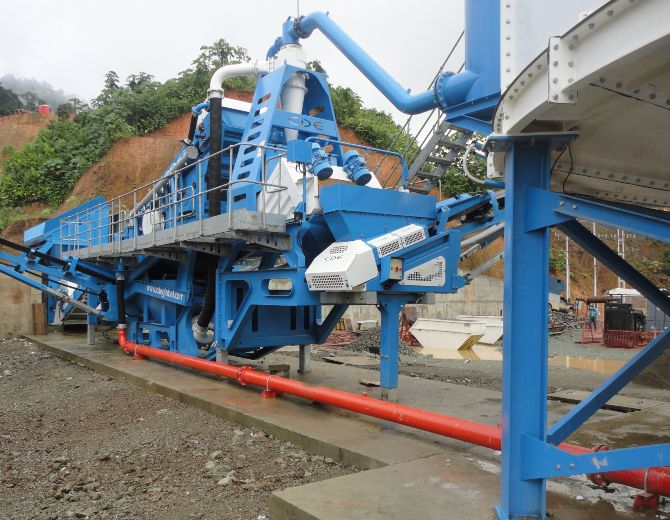 THE RESULTS
In this instance, the Camargo Corrêa plant was completed in the UK in approximately 12 weeks. Conservatively for a project of this size, installation and commissioning would take approximately two weeks to complete once all infrastructure and site services were completed. The M2500 E3™ offers a space effective solution for aggregate washing and is suitable for quarrying, recycling and mining operations. In this case the 0-150mm material being fed directly to the M2500 via dumper through a specially constructed ramp resulted in the 5-150mm washed material then being delivered to the crusher for sizing into the required aggregate grades.
The -5mm material was sent to the sand washing element of the M2500 E3™ where a single grade of washed concrete sand was produced and discharged via the integrated stockpile conveyors. This set up gives Camargo Corrêa the additional option of being able to deliver directly to the crusher if any of the dredged material is clean enough not to require washing in the M2500 E3™.
You May Be Interested in These Projects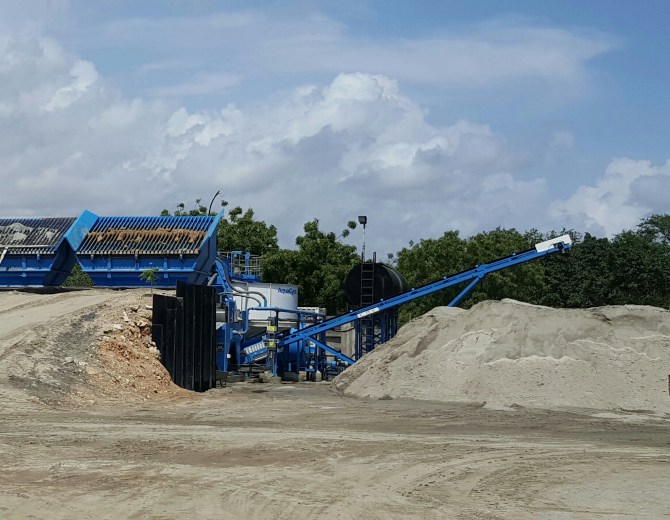 Estim Construction
Tanzania
Output High quality construction sand
The first CDE Combo X70 deployed in Tanzania producing consistent, high quality concrete.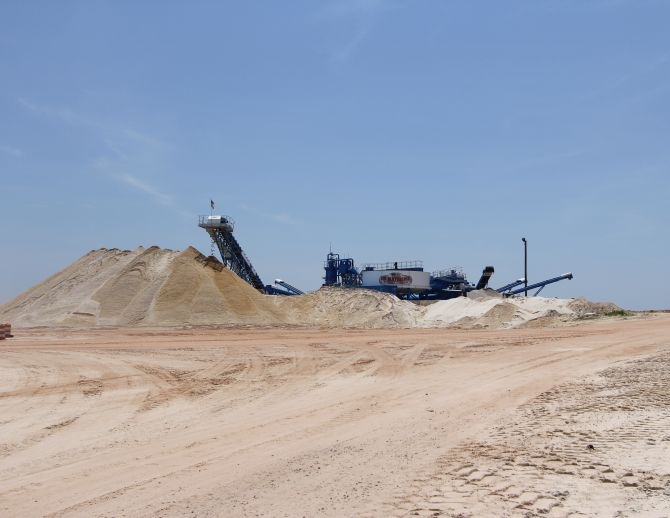 GS Materials
North Carolina, USA
Material Crushed Concrete
Output 3 Sands | 3 Aggregates
End Use
Concrete Production,
Golf Sands
A modular wash plant in North Carolina is producing golf sands which are being supplied to Pinehurst Golf Club, the venue of the 2014 US Open Championship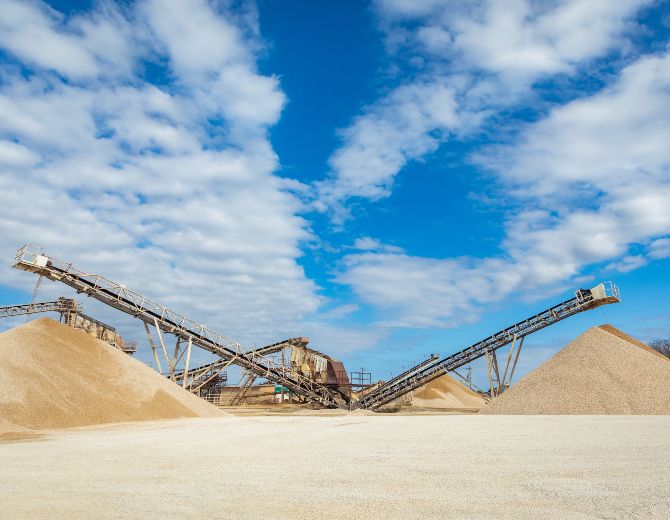 Wheatcraft

Texas, USA

Output Washed 0 – ¼" sand | Washed 0 - #8 sand

Texas-based Wheatcraft Inc enjoys huge increases in production thanks to CDE EvoWash technology replacing their traditional sand screw system.

;