CDE wash plant producing 14,000 tons per month of coarse sand and grit.
Output
0-5mm coarse sand | 0-8mm grit
70tph Sand Wash Plant Installed in Chile for Cedric Mineria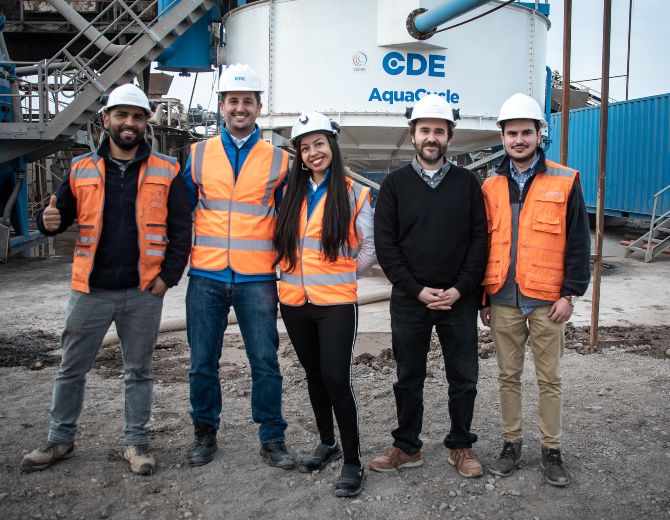 About Cedric Mineria
Cedric Minería overhauls aggregates business with latest washing technology
Cedric Minería, the Chilean mining and aggregates company, has completed a programme of modernization at its Buin operation following a significant investment in the latest wet processing technology designed and engineered by industry experts CDE.
Established in 1981, the family business first specialized in the production of calcium carbonate and sulphur products before diversifying its interests and launching its silica operation, Mina Nancy, near the city of Calama in the Antofagasta Region.
Building upon the success of its silica operations, it expanded into aggregates production in 2003 when it commissioned its first plant in Buin, located south of Santiago, Chile's capital and largest city.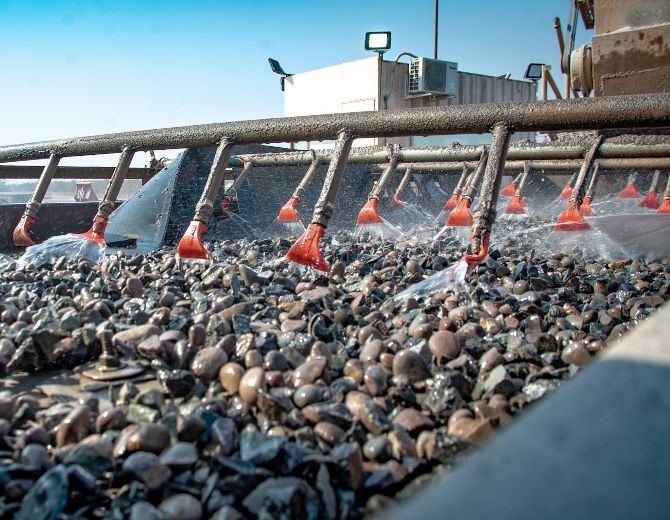 THE CHALLENGE
For almost two decades, Cedric Minería's aggregates processing plant in Buin has supplied the local construction industry with a range of washed sand and gravel products for precast concrete, asphalt, pipe bedding and a range of other applications.
It counts among its customer base some of the most prominent companies operating within the Chilean construction industry, including Prefabricados de Hormigón GRAU S.A., a major manufacturer of precast concrete.
Operating a traditional three-stage stationary plant, comprising crushing, washing and screening, Cedric Minería sought a solution to help decrease water consumption while maximizing material recovery and ensuring consistent gradation. Sand screw inefficiencies were adversely impacting material loss and quality, additionally their setup required the additional management of settling ponds.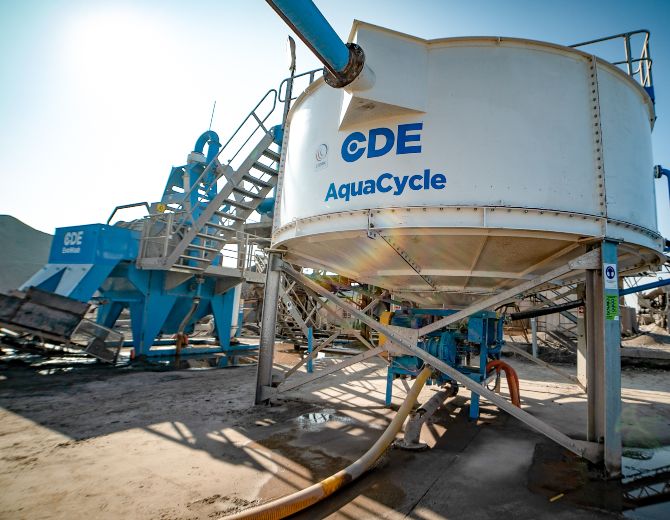 The Solution
Responding to its site-specific needs, CDE commissioned its EvoWash sand wash plant and an AquaCycle water management system at the company's Buin site, replacing the existing washing screws.
A compact, modular sand washing system, CDE's EvoWash screens and separates the smaller sand and gravel fractions through an integrated high-frequency dewatering screen, sump and hydrocyclones which provide unrivalled control of silt cut points and eliminates the loss of quality fines with significant commercial value.
One of the company's main objectives was always to recover water as they have been facing a very strong water crisis in the Central Zone in Chile. Even though they had access to water for their operations, they were aware they needed to find a better way to work around the water shortage, an advanced technology that would allow them to use the natural resource more effectively.
An alternative to this ongoing concern regarding water extraction and the costly process of pumping water to the plant, CDE's AquaCycle, a highly efficient water management solution, significantly reduces water consumption by ensuring up to 90% of process water is recycled for immediate recirculation.
Its integration into the plant setup is helping Cedric Minería to accelerate return on investment by maximizing production efficiency, minimizing the loss of valuable fines and reducing water and energy costs. A single, compact and user-friendly unit, it can be applied to high and low tonnages across many market sectors.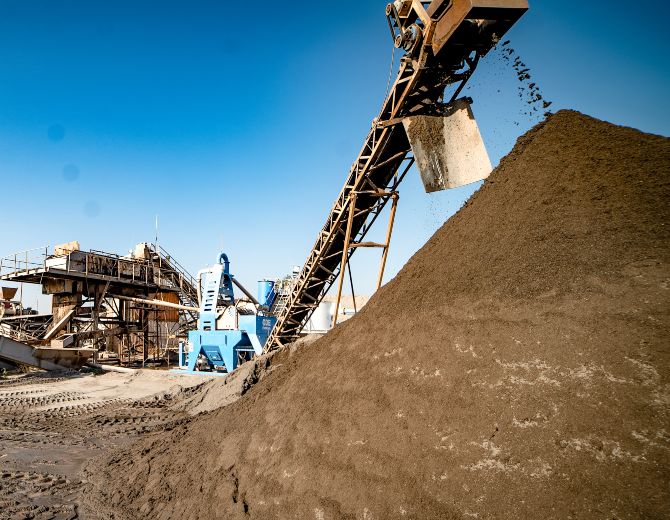 THE RESULTS
Now operational, the plant is running an eight-hour per day production schedule, producing up to 14,000 tons per month of high quality, in-spec 0-5mm coarse sand and 0-8mm grit which are being used in the manufacture of prefabricated concrete blocks for the local construction industry.
Cedric Minería owner Cedric Fernández says the investment in CDE technology is a significant step forward for the company.
"We've taken a huge technological leap forward with this new plant. Cedric Minería branched into the aggregates business almost two decades ago and throughout that time we have operated a traditional system. The previous plant served us well, but we needed a modern solution that is truly future-ready. Our investment in CDE wet processing technology represents the beginning of a new chapter for our company."
CDE Business Development Manager Gustavo Brasil says older technology is very much under the spotlight for materials processors as they work to remedy inefficiencies.
"Recognizing the limitations of the previous setup, the team at Cedric Minería partnered with us at CDE on the rollout of an ambitious transformation project to replace a traditional processing plant with a much more advanced and efficient technological solution."
He says the CDE solution engineered for Cedric Minería will revolutionize its operation.
"Our EvoWash solution is enabling Cedric Minería to produce superior fine sands with less moisture content than before while the AquaCycle water management system is delivering massive efficiency gains by recycling process water and driving down operational costs."
Similar Sand & Gravel Projects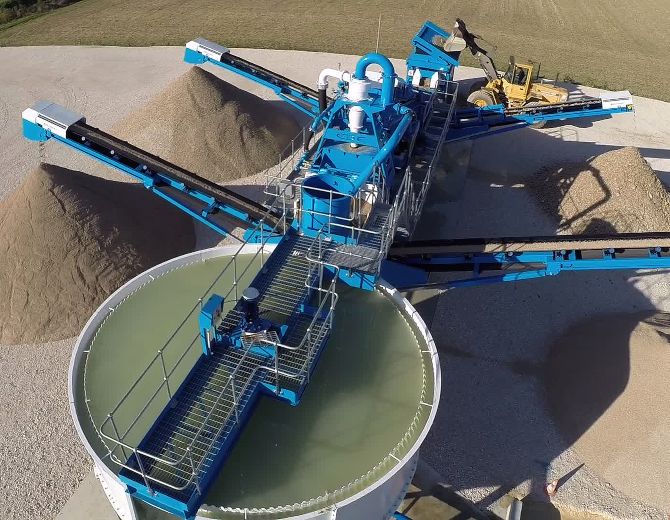 S.A. André Boureau
France
Material Crushed Rock, Limestone, Manufactured Sands, Sand & Gravel
Output 0-4mm Sand | 0-4mm Man Sand | 4-8mm and 8-20mm Grit
A CDE washing plant in France successfully produces high-quality commercial products at a rate of 100 tph while recycling 90% of the water used in the plant.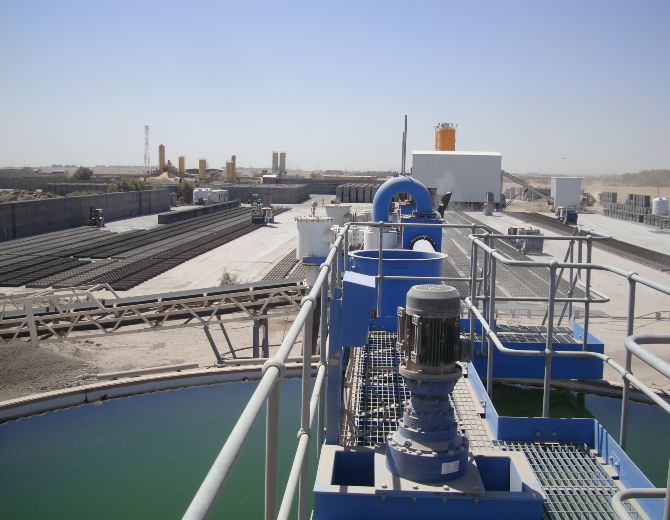 Abdullah Abdein
Kingdom of Saudi Arabia
Material Sand & Gravel, Limestone, Crushed Rock
Output High quality concrete sand
End Use
Readymix Concrete,
Concrete Blocks
150 tph EvoWash sand washing plant and AquaCycle thickener accepts blended dune sand, crushed limestone & gabbro for use in block making and ready mix concrete.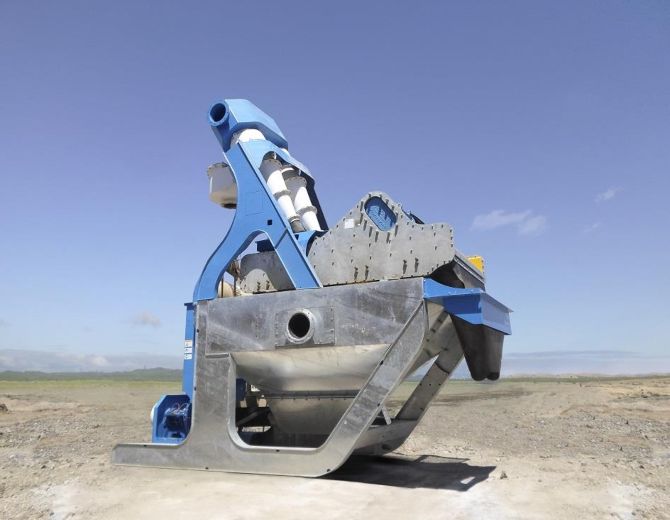 Sarl Lioua

Algeria

Output Sand grade of 0/2mm with less than 5% fines.

150tph EvoWash sand wash plant producing 0/2mm construction sand for the local industry.

;