200tph sand wash plant commissioned for Walker Quarries Pty Ltd in NSW.
Output
0-3mm & 3-5mm Sand | 5-8mm, 8-75mm, 10-14mm, 20-75mm & +75mm Aggregates
200tph Sand Washing Plant In New South Wales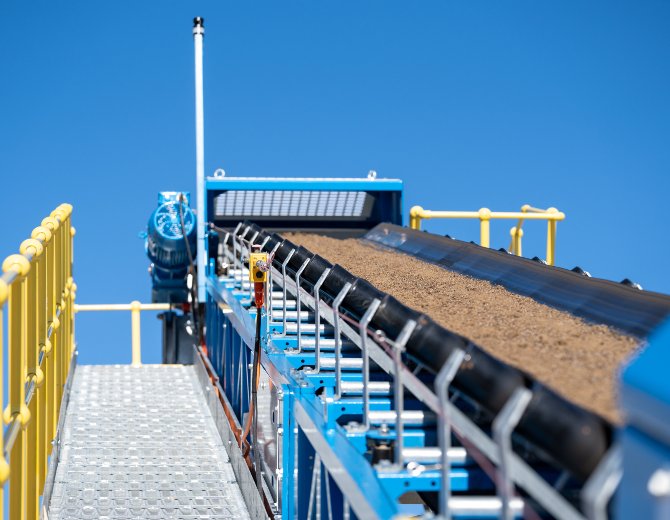 The Challenge
Walker Quarries Pty Ltd makes aggregates and manufactured sand from its greenfield site near Wallerawang in New South Wales.
After meeting initially in 2019 at German trade exhibition bauma, CDE and Walker Quarries worked together to craft the right solution to meet Walker Quarries' needs.
Problem
One of the big issues for the site was water scarcity and space available for settling ponds. Settling ponds used to recycle water can often encounter significant operational and logistical challenges as well as the possibility of high-value fines becoming lost and trapped.
As such, maximising water recovery which became an integral part of the design, as well as increasing plant capacity to boost productivity.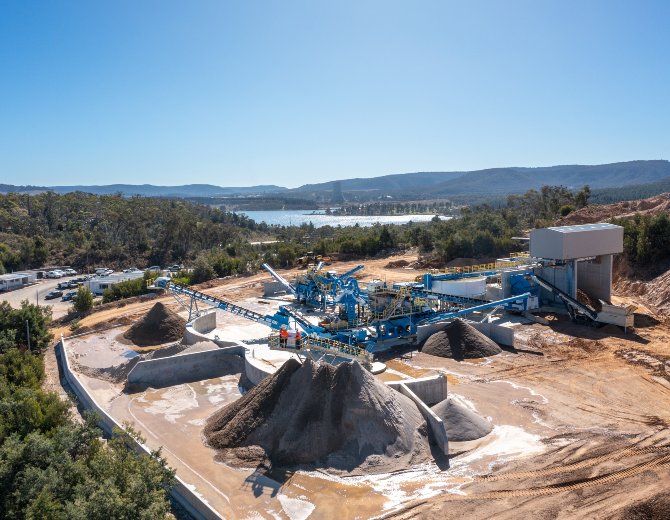 THE SOLUTION
The 200tph wash plant comprises of our M-Series M4500 modular wash plant, an AggMax™ scrubbing and classification system, an AquaCycle™ high-rate thickener, and a filter press sludge dewatering system.
The M-Series M4500 modular wash plant integrates feeding, screening, washing and stockpiling on a single chassis with ability to deliver consistently graded products.
The EvoWash sand wash plant which distributes power evenly across the full screening area to ensure maximum transfer of energy to your material for unrivalled dewatering performance, and is complemented by the AggMax logwasher which combines pre-screening, scrubbing, organics removal, sizing, stockpiling, fines recovery and filtrates removal on a compact chassis.
The AquaCycle is a high-rate thickener, recycling up to 90% of the process water for immediate re-use in the system, assisting Walker Quarries to maximise water recovery and eliminate settling ponds.
Another feature of the plant is the CDE SmartTech plant management app, enabling the firm to understand their plants performance, as well as allowing the team to make informed decisions to increase productivity, improve operational efficiency and maximse up-time.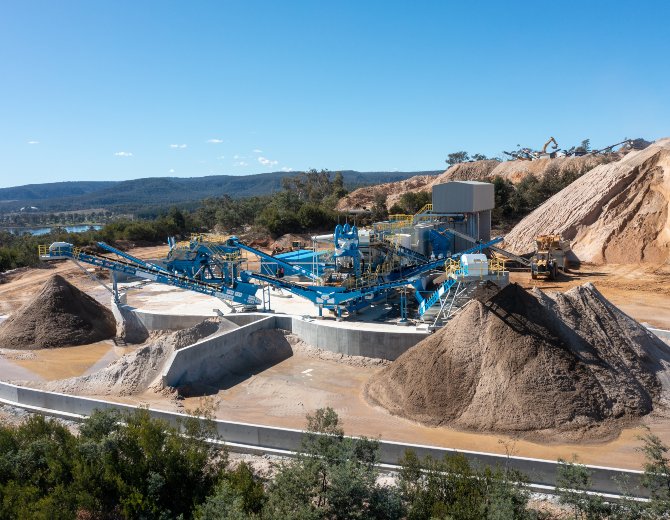 THE RESULTS
With our technology, Walker Quarries is producing two sands; 0-3mm and 3-5mm, as well as six aggregate products; 5-8mm, 8-75mm, 10-14mm, 14-20mm, 20-75m and +75mm oversize, to be used in the local construction industry. They are also now able to produce two sands simultaneously and seamlessly with no need to switch out screens, resulting in increased uptime.
Wayne Chapman, Quarry Manager for Walker Quarries commented: "We're delighted with the success of the entire project, from the initial discussions, right through to the installation and aftersales care, the entire team at CDE has included us every step of the way and completely exceeded our expectations. The benefits of the increased productivity and outputs are already evident in our operation, and we really look forward to seeing where this partnership can take us."
Daniel Webber, CDE's General Manager for Australasia, said: "It's exciting to see this plant operational to really see the benefits it has, not only for Walker Quarries, but for the local construction industry and economy.
"We believe we've succeeded in achieving one of the firm's main goals in maximising water retention with our technology, which not only benefitting Walker Quarries, and the local landscape. This project has been a huge success, and one that we're very proud of as a pioneer in the industry in New South Wales."
Other Projects In Australia You May Be Interested In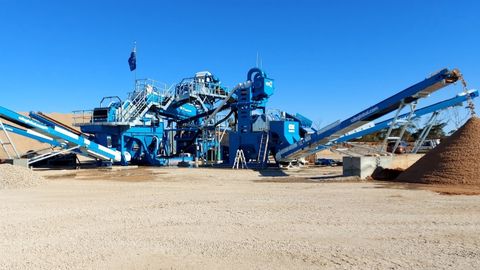 Waters Excavation
Australia
Material C&D Waste, Excavation Waste
Output 0-2mm & 0-4mm sand | 4-10mm, 10-16mm, & 16mm+ aggregates
Waters Excavation invests in 80tph wash plant from CDE in a bid to recover valuable waste.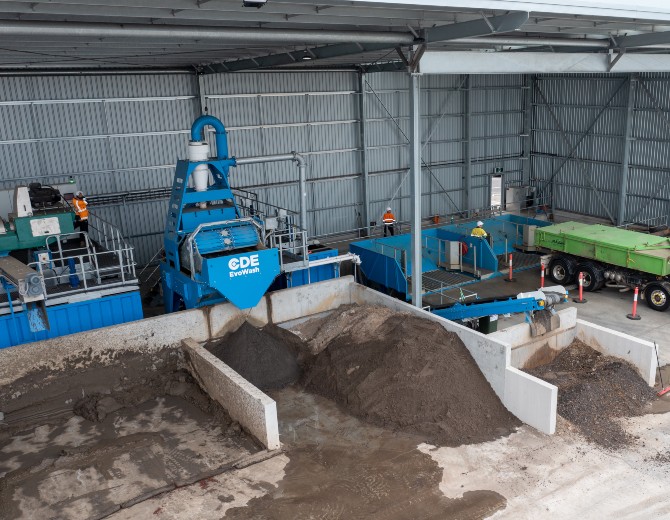 Enviropacific
Australia
Material Hydro Excavation Waste
Output Recycled Sand & Aggregates - 0.075-5mm Sand & +5mm Oversize Aggregate
New wet processing solution for hydrovac waste integrates with thermal desorption technology.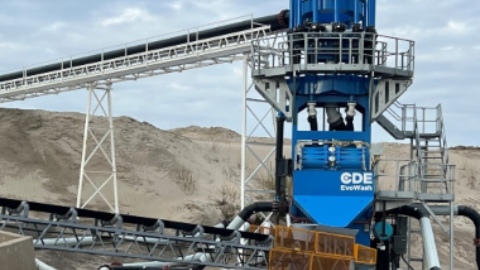 James Dick

Canada

Material Ultra Fines Recovery

Ontario construction materials firm, James Dick, maximizes material recovery with 45tph sand wash plant.

;