CDE's sand washing solution eliminates loss of fines to settling ponds and increases consistent in spec concrete sand production.
Material
Sand & Gravel, Dredged Sands
Output
In-spec concrete sand
End Use
Readymix Concrete
Asphalt
Precast Concrete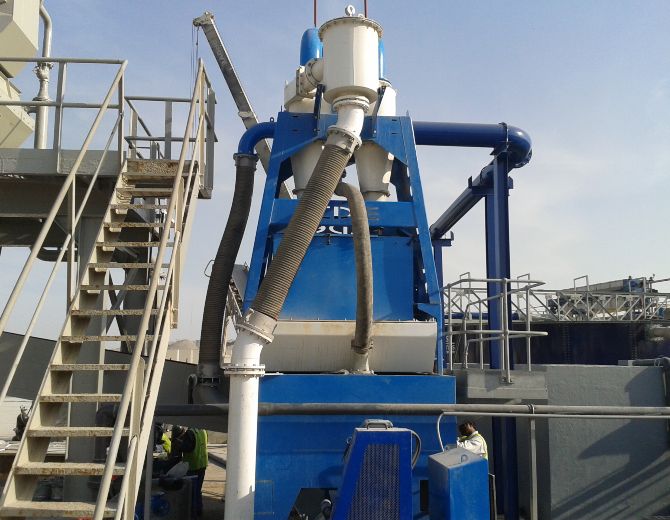 THE CHALLENGE
Eastern Readymix is a division of the Eastern Asphalt and Mixed Concrete Company (EAMCO) and is one of the leading producers of concrete, asphalt and pre-cast products in Bahrain. As a Government approved supplier, EAMCO is involved in the supply of material to all the major infrastructure projects in Bahrain and its reputation for quality materials has also seen it win major commercial and housing contracts. The company's project portfolio is extensive, including the Arabian Gulf University, Bahrain International Exhibition Centre and the Ministry of Finance and National Economy.
Before partnering with CDE, the company had an existing washing screen in place but was experiencing a significant loss of valuable fines to its settling ponds, which was impacting production yields, quality and consistency of its products, and meant the company could not keep up with demands from the local market.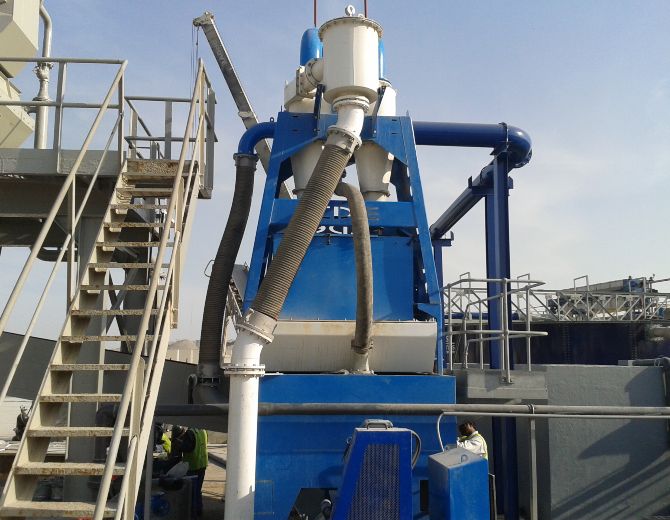 THE SOLUTION
Eastern Readymix invested in a CDE EvoWashTM sand washing plant to help improve the quality and consistency of its sand products.
The EvoWash 151 operates at a capacity of 150 tons per hour and taking -5mm material from an existing washing screen. The company is processing marine dredged sand where the vast majority of feed material is -5mm, so the pre-screen simply removes a small proportion of 5-10mm material before transferring to the EvoWash.
The all-in-one sand washing, classification and dewatering system uses hydrocyclone technology to deliver unparalleled control of silt cut points eliminating the loss of fines; increased yields; and its patented dewatering screen technology means the sand is ready for use in the company's readymix production, straight off the belt.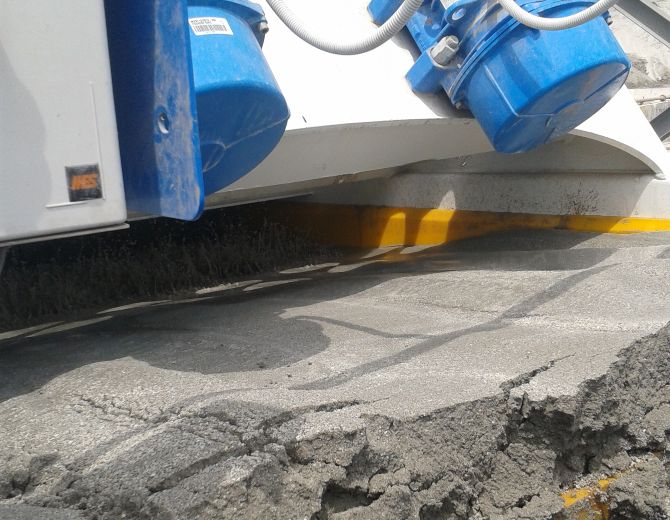 THE RESULTS
The CDE plant was introduced to improve the efficiency of sand washing operations by delivering a consistent concrete sand specification which increased the quality of the concrete products manufactured by Eastern Readymix and also increased the efficiency of the operation. The company is now producing a larger volume of sand for use in concrete production than ever before, helping it meet growing demands by the local market.
You May Be Interested in These Projects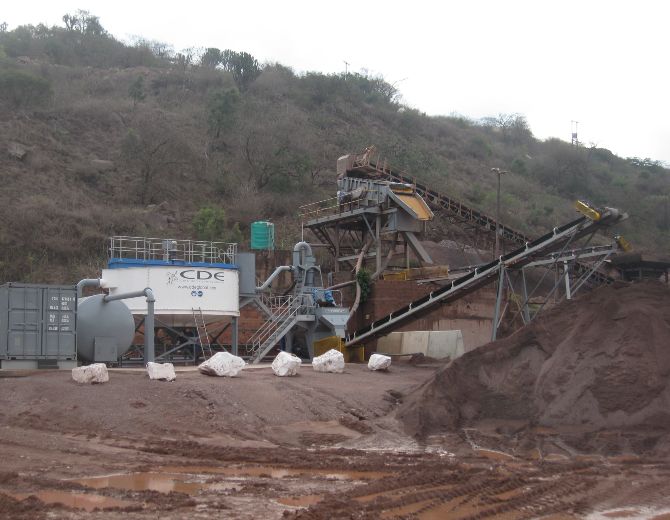 NPC (Cimpor Group)
South Africa
Output Washed sand, 6-8mm & 8-12mm aggregates
Natal Portland Cement announced major productivity and efficiency improvements at Sterkspuit quarry in South Africa following the acquisition of a CDE washing plant.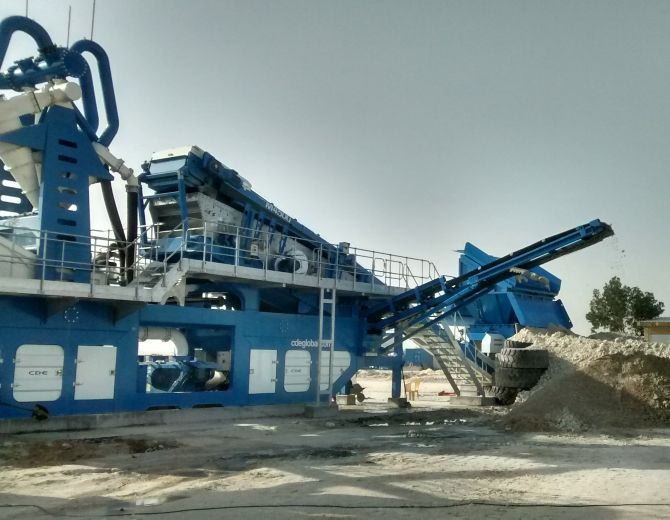 Al Ourifan
Kuwait
Output 0-5mm washed sand | 0-5mm washed concrete sand
Repeat customer, Al Ourifan, trusted CDE with its first venture into sand washing and again when it was ready to increase capacity.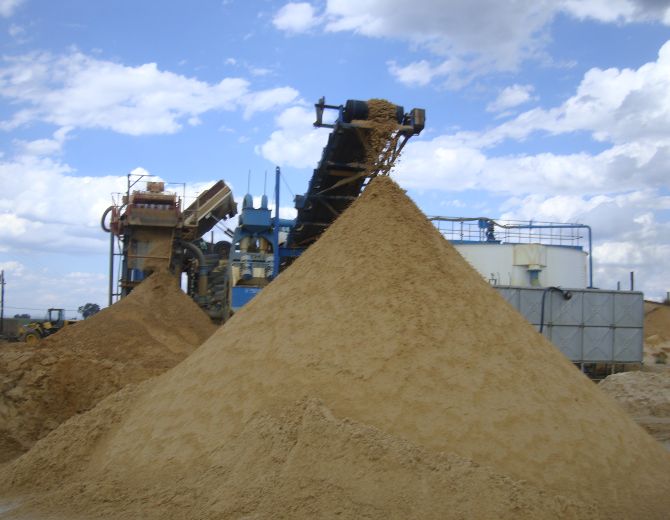 Sasolburg, South Africa

Sasolburg, South Africa

Since Mission Point Mining replaced their bucket wheel installation with a CDE EvoWash™ and AquaCycle™, demand for their sand products has never been so high.

;