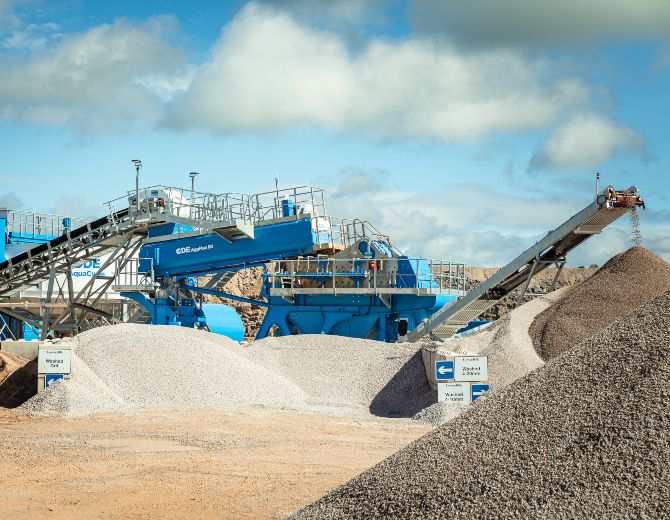 The first CDE Combo X70 deployed in Tanzania producing consistent, high quality concrete.
Output
High quality construction sand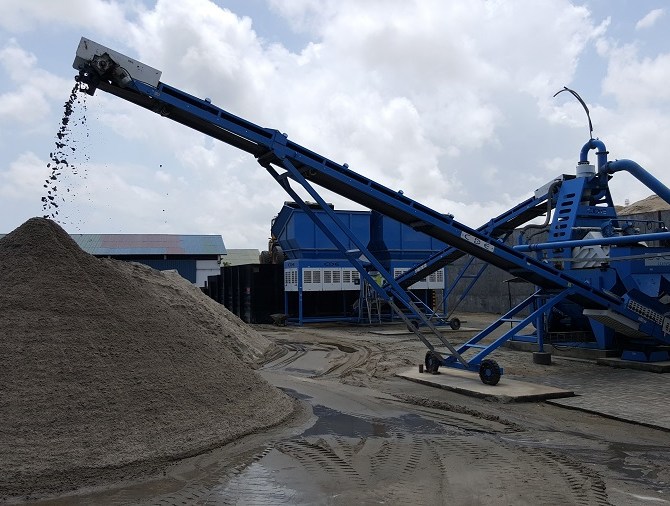 THE CHALLENGE
"We are very proud to own CDE Global's first Combo X70 Mobile Washing Plant in Tanzania", explains Darpan Pindolia, Director of Dar es Salaam-based Estim Construction, one of the largest civil and building companies in East Africa.
"Estim Construction builds high-rise buildings so ensuring highest quality, strength and consistency in our concrete production is crucial.
"This new CDE installation, which we understand is the most advanced plant of its kind in East Africa, has enabled us to optimise production and maximise our return on investment through consistency in feed rate, with the added bonus of giving us the edge over our competitors."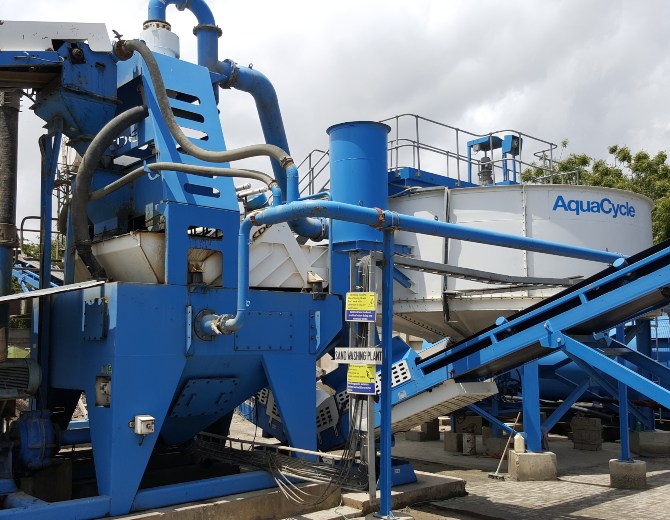 THE SOLUTION
As the company now enjoys optimised quality and increased productivity, the future looks bright. Ruchin Garg, Regional Manager for Middle East and Africa, comments: "A CDE Combo X70, an integrated sand washing and water recycling system which uses 90% less water than traditional sand washing systems, was approved by Estim Construction as their solution of choice. Bespoke additions or modifications were applied to meet their circumstances and requirements."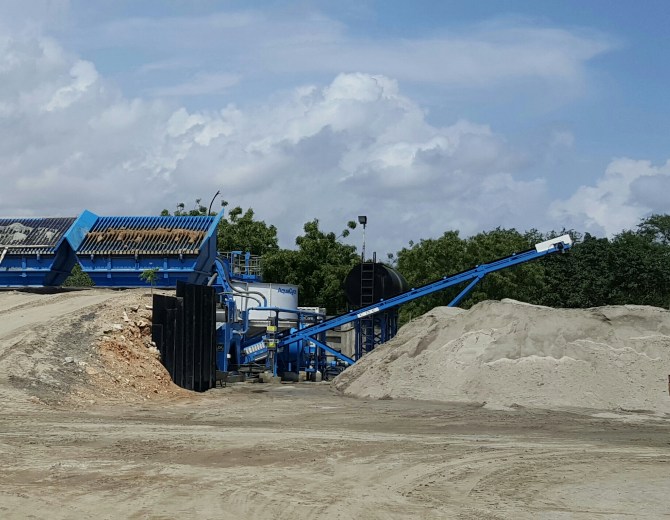 THE RESULTS
The plant is fed 50 tons per hour to produce 40 tons per hour of final quality washed sand. Waste and water from the EvoWash report to the AquaCycle high-rate thickener so that up to 90% of the water is recycled and reused. The concentrated fines are flushed out, resulting in minimal water replenishing the water tanks.
You May Be Interested in These Projects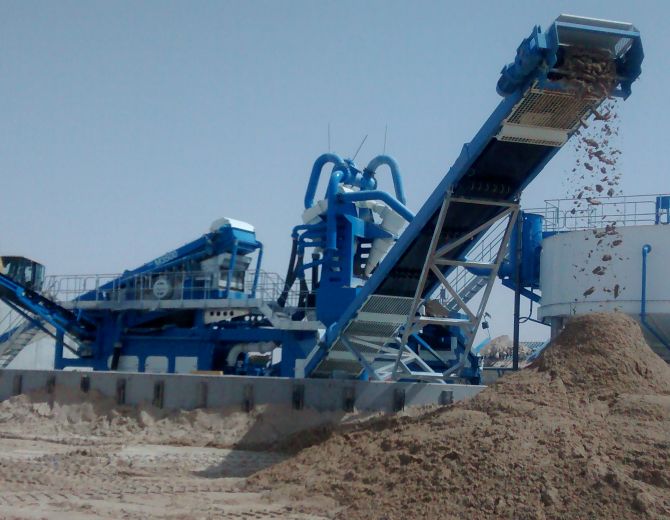 ASCO M2500
Kuwait
The first M-Series washing plant for the Gulf region to meet increasing demand for high quality construction sand.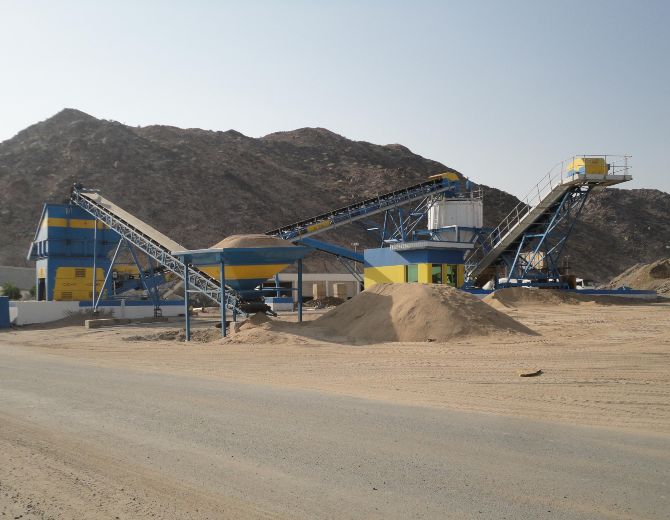 JPC Readymix
Saudi Arabia
JPC ReadyMix Concrete has installed a new CDE air classification plant at its facility in Mekkah, Saudi Arabia to improve sand quality and efficiencies in concrete production.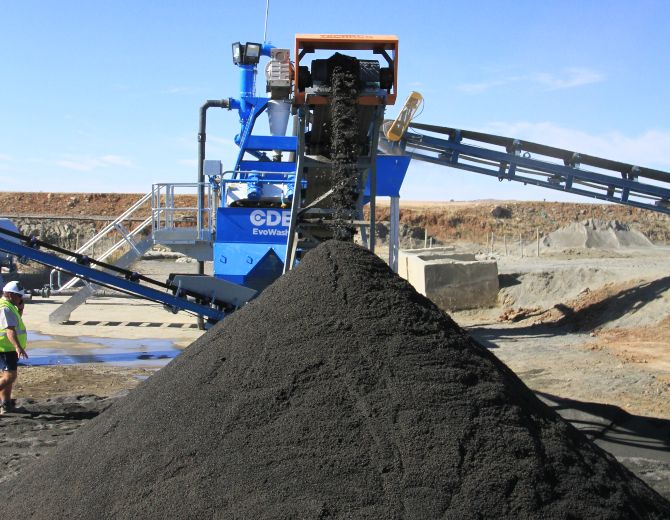 Bulusan Beton
Turkey
Material Manufactured Sands, Sand & Gravel
End Use
Readymix Concrete,
Concrete Products
EvoWash solution eliminates minus 63-micron material to meet industry standards.