The company has drastically increased its capacity and the plant is producing reusable and saleable products, including 3x aggregates product sizes and 2x sand product sizes.
Material
Hydro Excavation Waste
Output
3 aggregates | 2 sands
Evergreen Environmental 40tph Hydrovac Waste Recycling Solution in Melbourne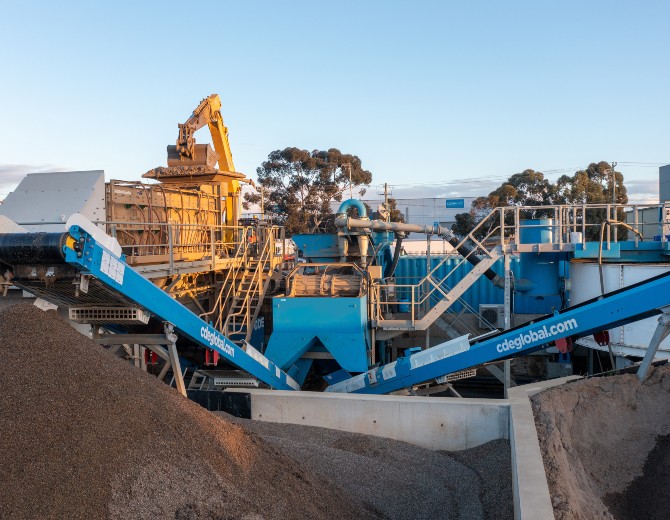 PROBLEM
Established in mid-2020, Evergreen Environmental is an expert in processing hydro excavation waste. Strategically located in Melbourne's south-east suburbs, the family business has been working with clients across the city while developing plans to realise its strong ambitions for expansion and reaching sustainability goals.
Having begun its journey with a small dewatering plant, the company came upon challenges including the variability of material coming to the site and also with the resulting waste bi-product.
The prime location of Evergreen Environmental is close to many major infrastructure projects currently underway and planned in Melbourne, resulting in in a wide range of material being processed by the company, from around Melbourne, creating a variable mix of feed material for the plant to manage daily.
In addition, eliminating the waste bi-product proved challenging. The sludgy material was neither clean water that could be repurposed in the system or a solid for recycling.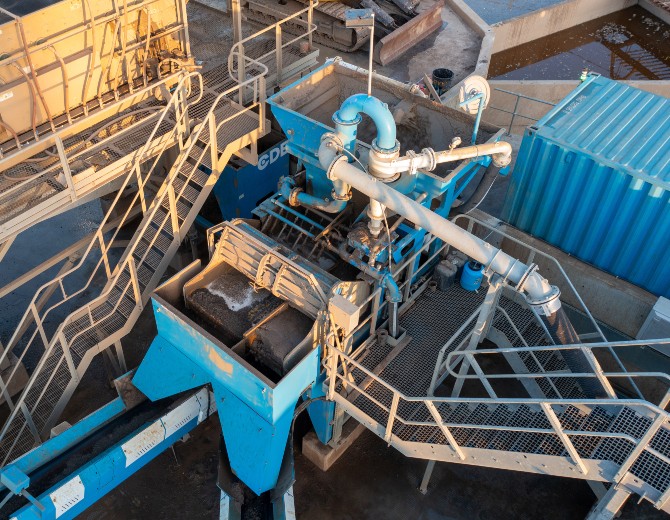 Solution
The directors of Evergreen Environmental sought a solution provider that had strong experience, market-leading products and a hands-on approach to the lasting partnership. Following research, they decided to reach out to us to establish a relationship and discuss options.
Our local team then invited the directors to visit working plants in the region that were dealing with similar issues, providing physical examples of how the plant may look and allowing the team to see similar plants in operation.
Following a collaborative design process, and within their first year of operations, Evergreen Environmental invested in a modular plant that included a G:MAX dual stage wet recycling system, sump and integrated pump, 2 radial conveyors and AquacycleTM water management system.
Result
Since commissioning, the team at Evergreen Environmental have found that there is no downtime and daily delays to the process due to mixed feed material. The plant has a capacity of 40TPH of raw feed and the team are processing 200,000 litres of waste per day, which is slowly increasing as the business grows.
The company has been able to drastically increase its capacity and the plant is producing reusable and saleable products, including 3x aggregates product sizes and 2x sand product sizes.
The resulting sand materials are being used for bedding pipework, with Evergreen Environmental having established a partnership with a strategic partner to create stabilized sand using their recycled product. The aggregate products are being used for construction products, including roads in the local area.
Davey added, "Since commissioning, we have seen amazing results that have opened up new revenue streams for our company as well as progress towards our sustainability goals.
"As a newly established company, it was important for us to work with a team that had significant experience, both in terms of creating efficient solutions and also operating within our region. CDE had both in spades and gave us confidence as we navigated our first year in business. We look forward to a lasting and successful partnership."
Other Case Studies you might be interested in: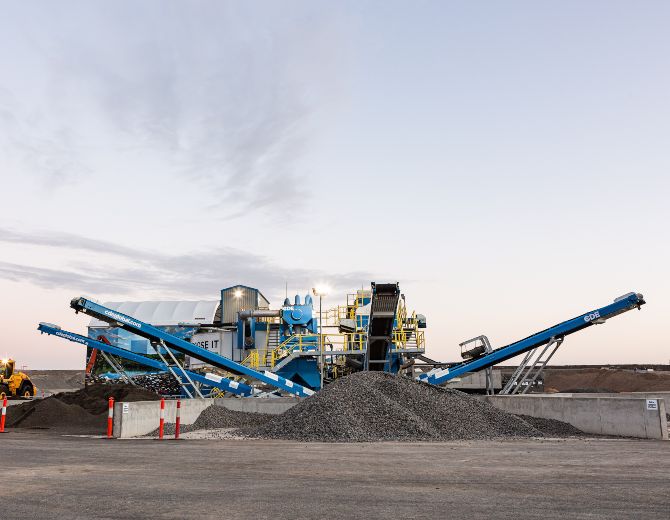 Repurpose It
Australia
Material C&D Waste, Excavation Waste, Non Hazardous Soils
Output 2 Sands | 4 Aggregates
CDE delivers first construction, demolition and excavation waste washing plant of its kind in Australia.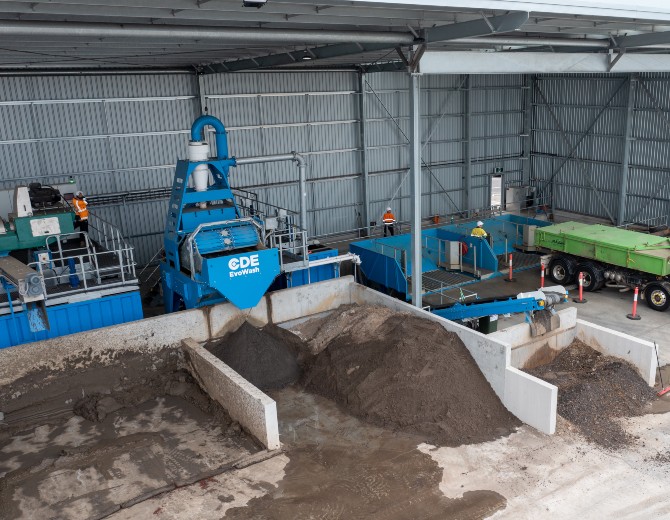 Enviropacific
Australia
Material Hydro Excavation Waste
Output Recycled Sand & Aggregates - 0.075-5mm Sand & +5mm Oversize Aggregate
New wet processing solution for hydrovac waste integrates with thermal desorption technology.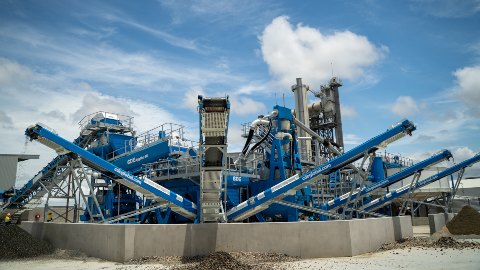 Downer Group, Brendale

Australia

Material C&D Waste, Contaminated Soils, Hydro Excavation Waste, Non Hazardous Soils, Road Sweepings & Gully Waste, Waste Glass Washing

Output 0-0.3mm & 0-4mm Recycled Sand | 5-20mm, 20-40mm & 40-80mm Recycled Aggregates

Downer Group and CDE - paving the way to sustainability. Downer Group aims for 95% landfill diversion with CDE technology.

;