Australia's first street sweeping recycling plant.
Material
Road Sweepings & Gully Waste
Output
1 Sand | 2 Aggregates | Filter Cake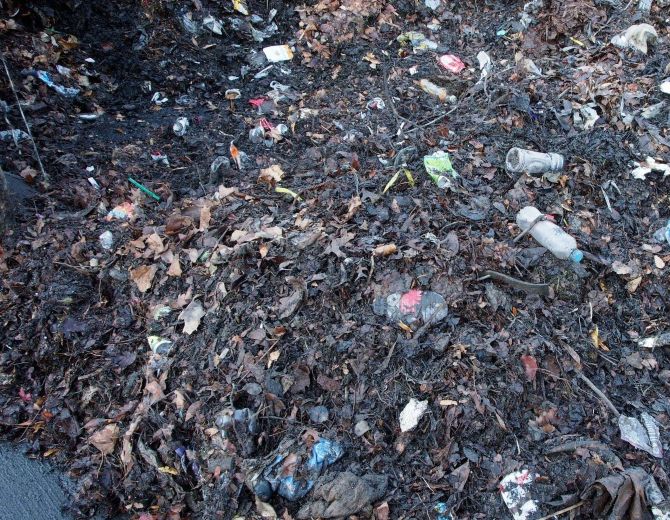 THE CHALLENGE
Australian physical services company, Citywide is the licensed operator of the Dynon Rd Waste Transfer Station.
The effects of landfill directives, along with the annual increase in landfill tax in Australia, have significantly increased the cost of disposal for materials like street sweepings & gully waste for companies like Citywide ,who offer reception and collection services for this waste.
As part of its operations around 11,000 tonnes per year of street sweepings waste had been sent to landfill, and so, Citywide were eager to put sustainable waste practises into action to improve the quality of decontamination and maximise the recovery of end products that were previously for landfill, as part of a major transformation of their waste recycling facility at Dynon Road.
After much research Group Manager of Infrastructure & Environmental at Citywide, Matthew Whelan, said the company was , "eager to keep ahead of the industry and CDE were the obvious choice for this project, with their proven expertise in the street sweeping recycling sector with various installations right across the UK and Europe."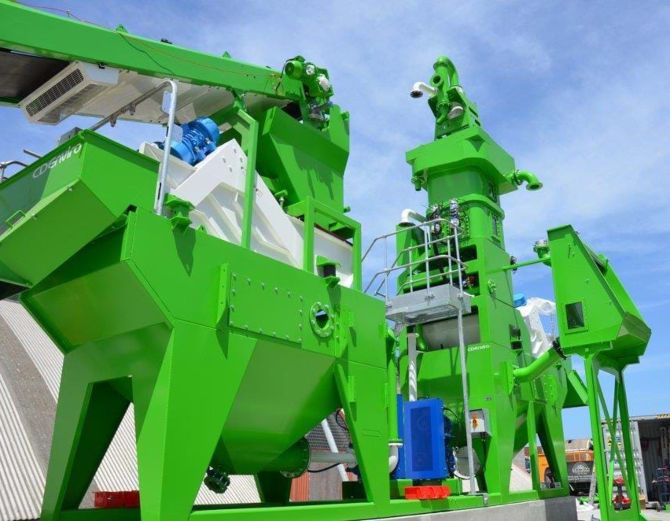 THE SOLUTION
Citywide stipulated that the output products had to meet a set of specifications for their asphalt plant. Not only did this require the materials to be washed clean and organic free, but also to be of a given particle size, so that they could be usefully re-employed in the asphalt production process.
CDE proposed a bespoke solution around the customers requirements to include its G-MAX, AquaCycle and CFCU systems to process highly variable feed material to substantially reduce waste to landfill and maximise the production of consistent commercial grade products.
The Citywide plant process focuses on a number of key functions; it first requires attritional scrubbing to remove the contamination from the surface of the re-useable materials. The washing water then needs to be treated, both mechanically and chemically to allow the recycled water to be reused within the process.
It has been designed to be easily upgraded to recover large stone, which was not in the original design remit; this is a common feature among CDE recycling systems in the UK.
The Citywide plant will recycle 12,000 tonnes of collected materials a year and is controlled with a touch screen display allowing remote monitoring by a mobile application.
It has been purposely built in modular fashion in order to cater for elements that can be changed and upgraded to allow Citywide to adapt to an ever changing market.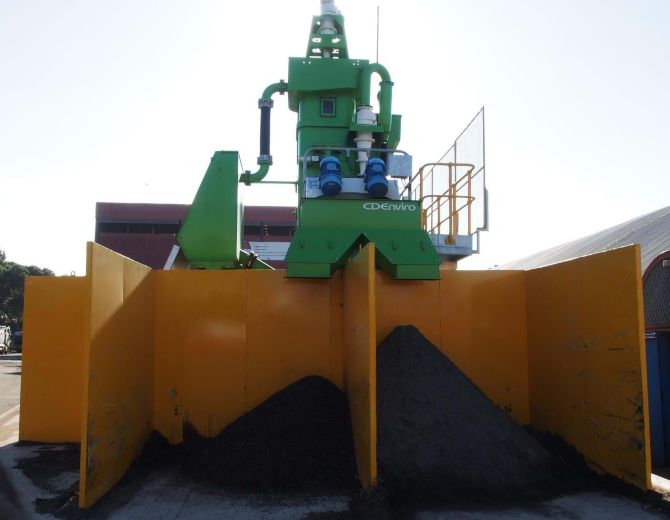 THE RESULTS
The plant will run at 10tph to process and recycle up to 80% of Road Sweepings from landfill that will be used within Citywide's Asphalt and Open space business units.
This will be a first for an Australian company allowing them to set a new standard in recycling road sweepings , diverting between 55% to 80% from landfill, as well as assisting councils in achieving their waste reduction targets under their own Environmental Management Plans.
Citywide will also donate the by product (filter/sludge cake) to masonry companies to make blocks.
CDE continue to work with Citywide on a number of road sweepings and liquid waste processing projects in a range of industries including hydro excavation muds, drilling muds and municipal waste water pre-treatment.
You May Be Interested in These Projects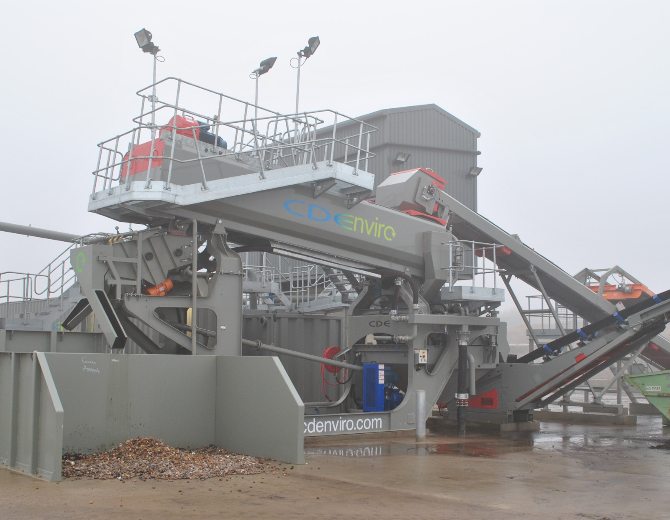 Veolia
England
Material Road Sweepings & Gully Waste
Output 1 Sands | 2 Aggregates
End Use
Road Fill,
Pipe Bedding,
Landscaping,
Construction Products
50tph road sweepings recycling facility to recover 85% of material and support landfill restoration.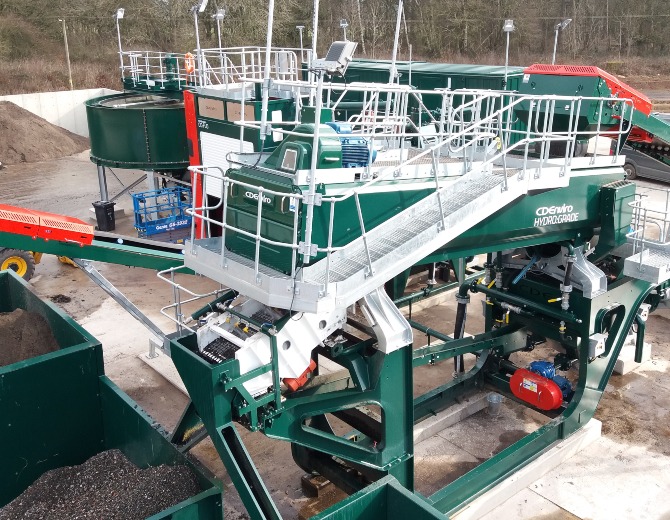 Biffa Meece
England
Material Road Sweepings & Gully Waste
Output 0-4mm & 5-40mm Aggregates
End Use
Trench Fill,
Pipe Bedding,
Non-Structural Concrete
State-of-the-art road sweepings recycling plant helping to divert almost 90% of material from landfill.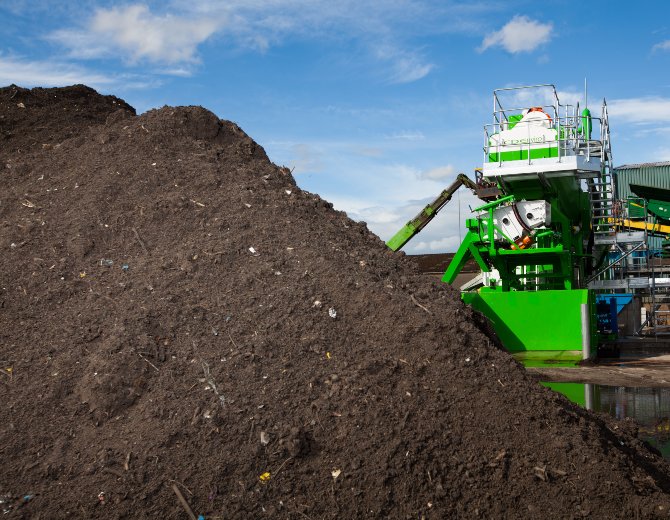 Irish Waste

Northern Ireland

Material Road Sweepings & Gully Waste

Output 0-4mm Fine Aggregate & 5-40mm Aggregates

End Use

Trench Fill,

Pipe Bedding,

Non-Structural Concrete

90% of road sweepings waste is diverted from landfill through state-of-the-art recycling facility.

;