Waste management and construction firm M.Eylon Aviv Nechasim Ltd, based in Netanya, Israel, recently invested in a new CDE recycling plant, representing our second installation in Israel.
Material
Contaminated Soils, C&D Waste
Output
0-2mm Sand | Oversize Aggregates | Filter Cake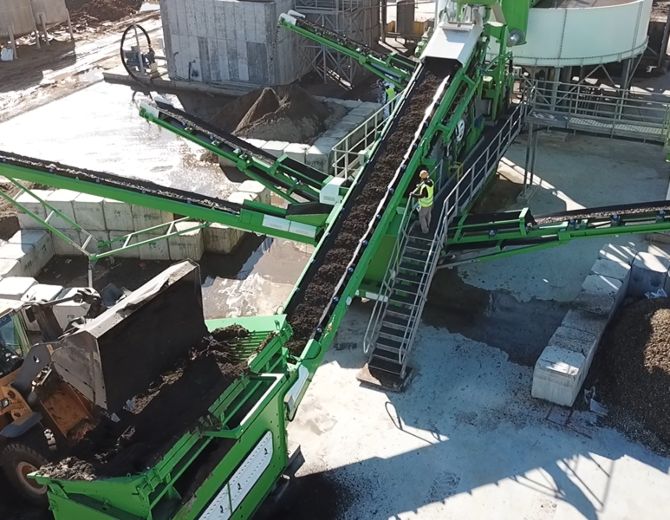 THE CHALLENGE
CDE was selected as the supplier of choice for the project which saw the development of a custom recycling solution to efficiently process contaminated soils containing heavy metals and other contaminants from a historic landfill site set in a prime location along the Netanya coastline.
The 260-acre site, which holds 400,000 metric tonnes to be processed and washed, is set to be restored to create space for new residential developments. The simplest approach would have been to redistribute the material to other landfill sites, however trucking vast quantities of contaminated soil and other waste material from one landfill to another would have increased operational costs. From an environmental perspective, it would have also resulted in a greater environmental impact due to the subsequent carbon emissions.
A long-lasting solution that would yield both commercial and environmental benefits was essential.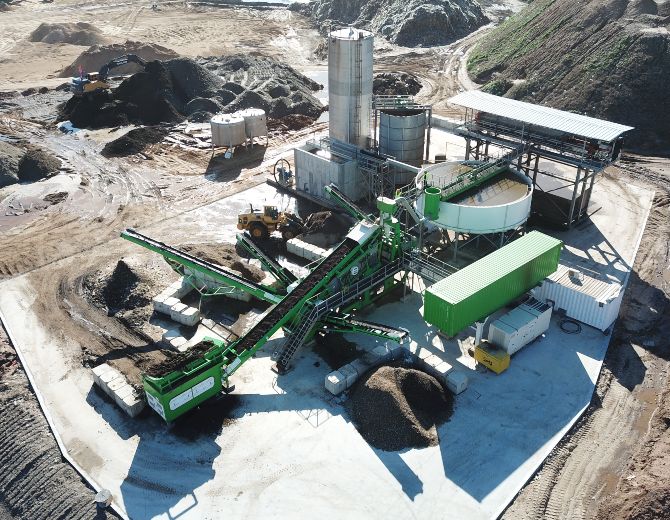 THE SOLUTION
The solution comprises our M2500 and leading AquaCycle™ water management system, representing only the second CDE installation in Israel and the first from our M-series range.
Generally, our recycling technology is utilised by customers to divert material from landfill. Uniquely, this project sees that technology commissioned in an existing landfill site to recover construction products with huge commercial value that have already been landfilled.
Travel restrictions meant virtual modelling was central to delivering the project remotely. We designed built the plant virtually from the ground upwards using a 3D model and guided the customer through it. We also implemented a series of steps to ensure the customer's plant was installed and commissioned on time, including the development of a comprehensive mechanical installation guide for every plant item that the install team could follow with the model as a reference.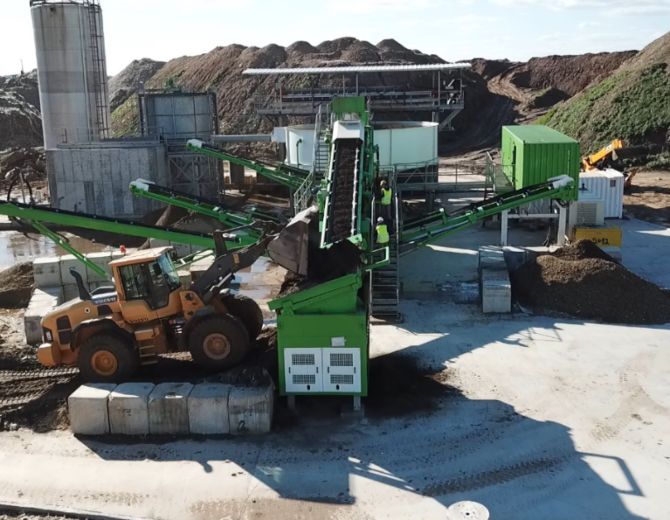 THE RESULTS
Uncontaminated material recovered by our recycling technology is being used to restore the land, extracting high quality sand, aggregates, and a filter cake product from the contaminated soil, making the land productive again while simultaneously minimising requirements for shipping in natural materials.
The solution is producing 50tph of washed 0-2mm sand, oversize aggregate, and filter cake and to date over 50,000 tonnes of sand and aggregates have been recovered.
You May Be Interested in These Case Studies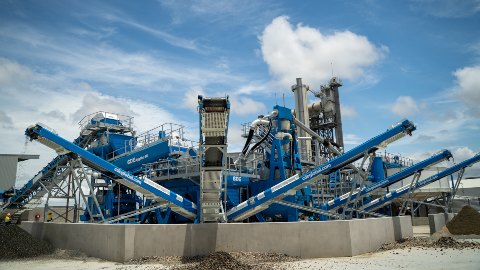 Downer Group, Brendale
Australia
Material C&D Waste, Contaminated Soils, Hydro Excavation Waste, Non Hazardous Soils, Road Sweepings & Gully Waste, Waste Glass Washing
Output 0-0.3mm & 0-4mm Recycled Sand | 5-20mm, 20-40mm & 40-80mm Recycled Aggregates
Downer Group and CDE - paving the way to sustainability. Downer Group aims for 95% landfill diversion with CDE technology.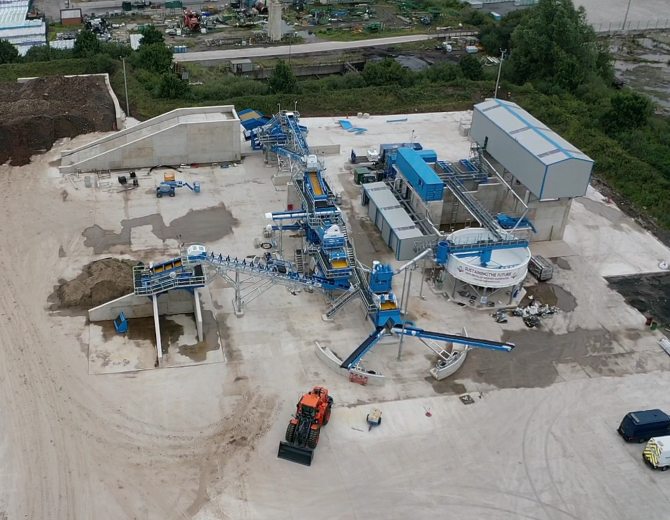 Ash Aggregates
England
Output 2 Sands | 3 Sized & 2 Oversized Aggregates
ASH Group extends sustainable waste management offering with invest in new CDE wash plant.
Brewster Bros

Scotland

Output 2 Sands | 3 Sized & 1 Oversized Aggregates | Filter Cake

Passionate about driving towards a Circular Economy model, Brewster Bros installed a large-scale construction & demolition waste recycling plant in Livingston, to serve Scotland's central belt.

;