NRE Aggregates 120tph C&D waste recycling plant will have a positive impact on Greater Manchester economy.
Output
Four aggregates: 6-10mm, 10-20mm, 20-40mm, 40-80mm | 0-2mm sand | 0-4mm grit
NRE Aggregates 120tph C&D Waste Recycling Plant in England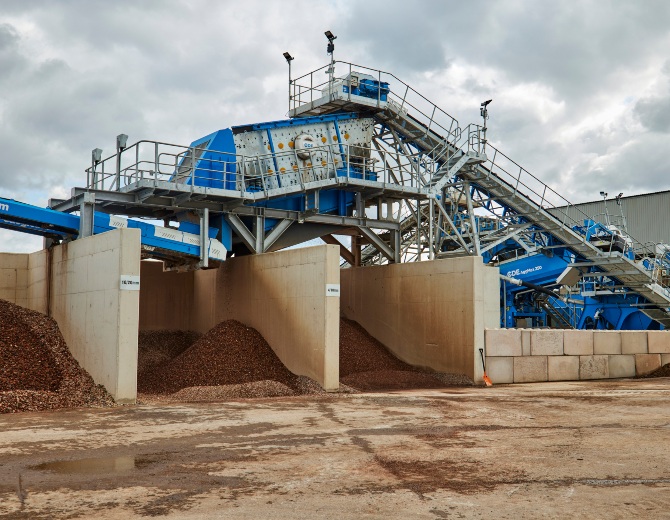 Creating a sustainable future
Peel Group is a leading infrastructure, transport and real estate investor in England, with assisting the UK in achieving net zero by 2050 at the heart of its decision making. The firm puts sustainability at the fore and has a vision to change the construction industry for the better, reducing the unnecessary loss of natural resources.
Established over 50 years ago, Peel Group has grown through an ethos of recycling capital and long-term investment, gaining a reputation of visionary regeneration projects, primarily in the North of England.
Its investment in our new construction and demolition (C&D) waste recycling plant, is the latest step in its commitment to combatting climate change and its impacts.
NRE Aggregates, part of Peel NRE, operates the plant to produce high-quality recycled construction products, with the aim of recycling 240,000 tonnes of C&D waste each year at the facility based in Salford, Manchester.
This entirely new venture for the business reaffirms its commitments to the circular economy, reducing its carbon footprint, and diverting more waste from landfill.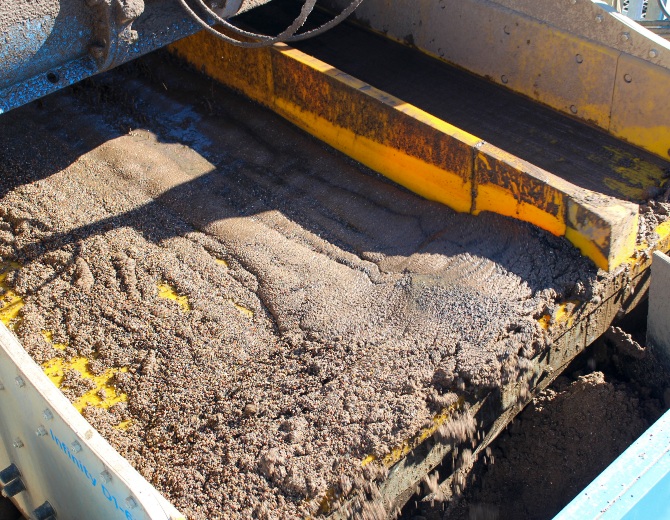 Forward-thinking minds coming together
As this was a new venture for Peel NRE, the firm wanted to seek expertise from an organisation with similar values, as well as being experts in the field.
Peel NRE chose to work with us as we both advocate for greater use and adoption of recycled aggregates, and they share the same purpose of creating a more sustainable and circular world which underpins everything that NRE Aggregates is setting out to do with this project.
Commenting on the partnership, John Peaker, Associate Director, Asset & Materials Management, Peel L&P said: "We strive to use the most innovative methods and techniques to provide quality recycled products. Working with industry experts CDE means partnering with the next generation of innovative thinkers, and we aim to continually improve and refine our methods to reduce carbon emissions and protect the future.
"As CDE is a world leader in sand washing equipment and processing with over 30 years of experience, the decision was made easy."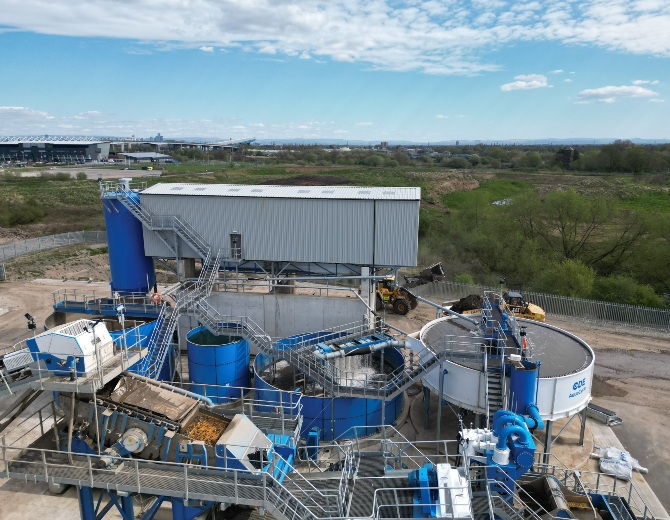 A solution built to last
The plant has been designed to meet NRE Aggregates' business needs, as well as the site conditions. The 120tph solution incorporates the R4500 primary feeding system, the AggMaxTM scrubbing and classification system, EvoWash™ sand wash plant, AquaCycle™ high-rate thickener and filter press sludge dewatering system.
The R4500 electric scalper with apron feeder delivers unrivalled protection of the downstream process by maximising product yield from feed material. The unique construction of the VibroCentric drive removes unnecessary weight while delivering acceleration up to 5G for enhanced screening performance.
The pioneering AggMax scrubbing, and classification system combines pre-screening, scrubbing, organics removal, sizing, stockpiling, fines recovery and filtrates removal on a compact chassis. The integrated trash screen allows for the effective removal of organics and other lightweight contaminants, ensuring the production of the highest quality final aggregates and mineral ores.
The EvoWash sand washing system is engineered for in-spec sands with hydro-cyclone technology and gives unparalleled control of silk cut points to produce quality materials and guarantees return on investment. It is also equipped with the VibroSync drive centre which distributes power evenly across the full screening area and ensures maximum transfer of energy to material for unrivalled dewatering performance.
The AquaCycle high-rate thickener recycles up to 90% of the process water for immediate re-use in the system. It is a single, compact unit that is a highly efficient water management solution that minimises costly water consumption. Paired with the AquaStore, which receives recycled water from the AquaCycle, ensures that all water is reused all the time. Our filter press technology is also designed to eliminate waste and increase water recycling and reduces waste handing significantly.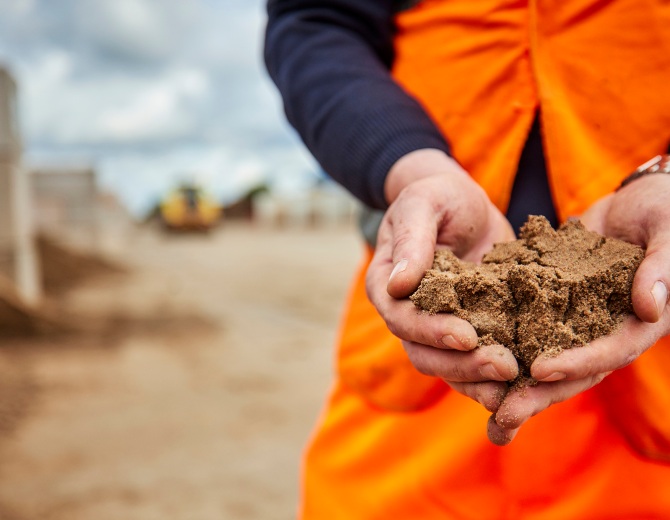 Proven results
With this plant, NRE Aggregates is making significant developments in the North West construction industry by creating sustainable resources for the future, reducing the amount of primary aggregates and decreasing the volume of waste entering landfill sites.
Since commissioning, the plant has recycled over 100,000 tonnes of construction, demolition and excavation waste, and is on target to process 240,000 tonnes in its first year of operation.
The firm is now producing in total, four aggregates: 6-10mm, 10-20mm, 20-40mm and 40-80mm as well as a 0-2mm sand and 0-4mm grit.
Mr Peaker says, "CDE is still playing a proactive role in making sure we are happy with how the plant is producing and how its running. We've found CDE really easy to work with, as deliver what they say they are going to deliver."
Mike Bibby, Business Development Manager for CDE, said: "We've been working with NRE Aggregates for about 5 years now and our relationship has gone from strength to strength. We've got similar values and goals for local markets, and we were able to have a clear understanding on the business requirements.
"Plants like this are the future of the industry in their ability to minimise waste and maximise value. We are delighted to have played such an important role in the firm's journey into wet processing and look forward to seeing the partnership develop."
Other Case Studies you might be interested in: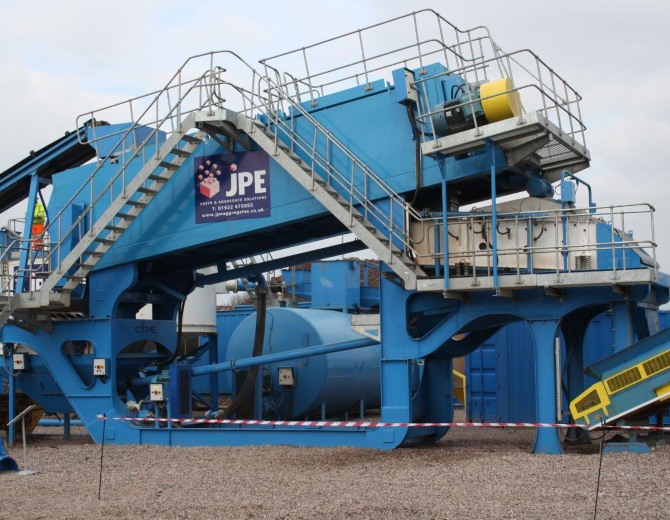 JPE Aggregates
England
Material C&D Waste, Non Hazardous Soils
Output Recycled Sand & Aggregates
The level of demand for the recycled sand and aggregate products from this plant suggests that C&D recycling plants offer a real solution to a diminishing supply of virgin material in the UK.
Grundy & Co Excavations
England
Material C&D Waste, Excavation Waste
Output Recycled Sand & Aggregates
A washing plant for the recycling of construction, demolition and excavation waste material has allowed Grundy and Co Excavations to add significant value to their final recycled sand and aggregate products.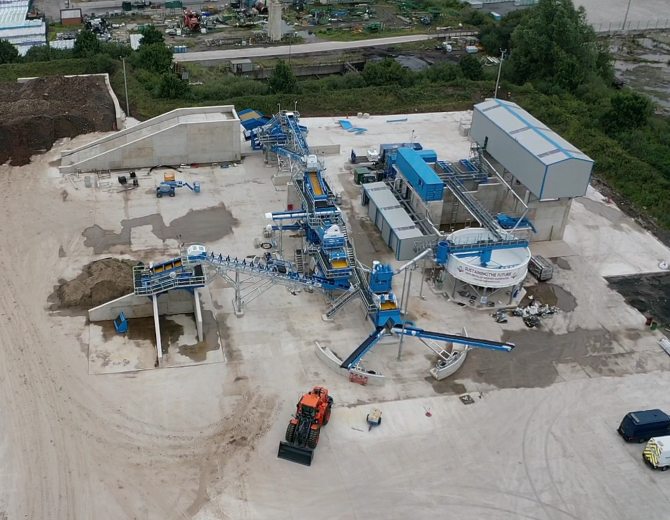 Ash Aggregates

England

Output 2 Sands | 3 Sized & 2 Oversized Aggregates

ASH Group extends sustainable waste management offering with invest in new CDE wash plant.

;