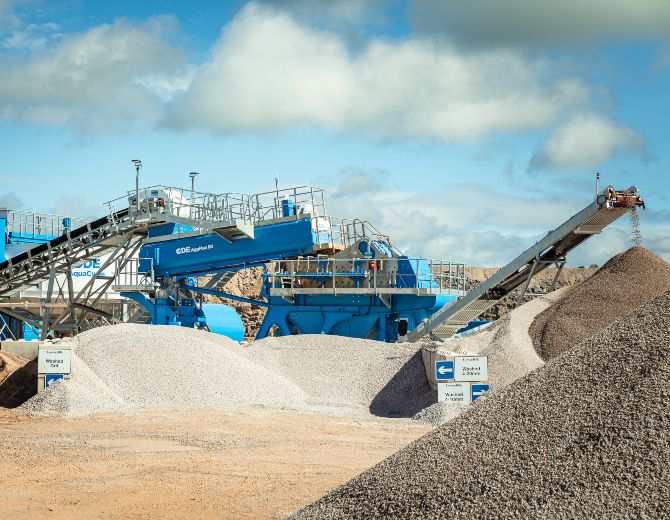 Processing 1200tph of dune sand this is the largest sand washing plant in the world and was installed by CDE in Qatar in 2008.
Output
Washed Sand & Aggregates
End Use
Construction Products
Concrete Production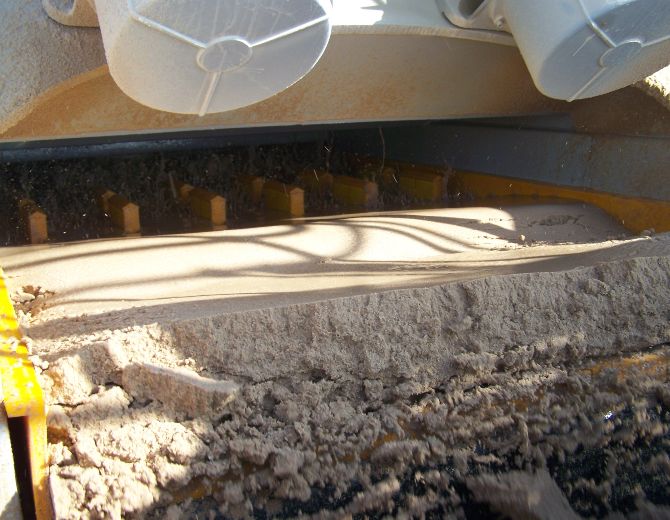 ABOUT THIS PROJECT
Construction work for this project started on site in May 2007.
CDE were the main contractors on the project and supplied a fully turnkey solution from the design stage through to civil and mechanical work. The sand washing plant produces 1200 tons of washed sand per hour for phase 1 of the project.
The plant is one of the largest sand washing plants in the world with over 1000 tons of reinforcement steel used in the concrete for the site layout. The civils work included over 14,500 cubic metres of concrete and there is also over 30 kms of cabling on the project.
The plant has been delivered with considerable effort put in to ensure maximum plant efficiency and minimal environmental impact. The vast majority of water used in the project is cleaned and recycled back through the system using the CDE AquaCycle thickener, significantly reducing the fresh water top up requirements.
The plant supplies high quality sand to the burgeoning Qatari construction market. Initial tests on the sand being produced by the plant indicate that it is one of the highest quality sands on the Qatari materials market.
You May Be Interested in These Projects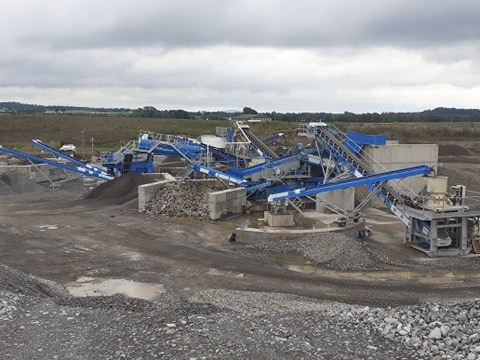 Dan Morrissey & Co.
Ireland
Output Aggregates: +80mm | 20-80mm | 12-20mm | 6-12mm | 4-6mm | Sand: 0-4mm | residual fine sand
End Use
Construction Products,
Road Construction,
Decorative Stones,
Drainage Stones
CDE's wet processing solution will support Dan Morrissey & Co. to maximise its available resources at the Ballyburn Quarry for decades to come.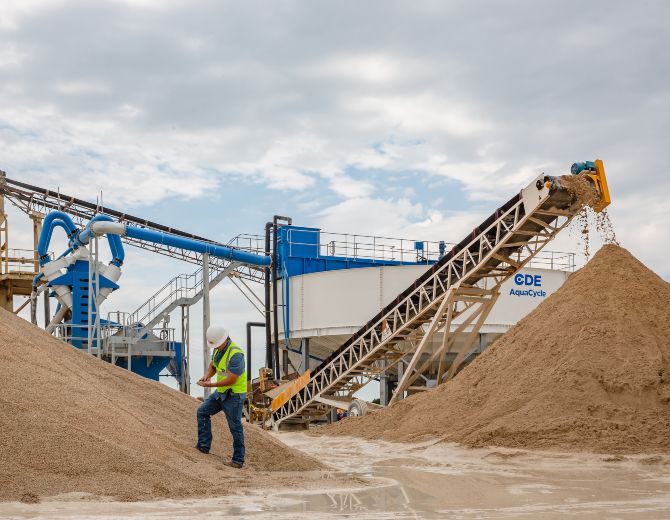 Collier Materials
Texas, USA
Material Claybound Aggregates, Sand & Gravel, Limestone, Crushed Rock
CDE sand washing technology increases the production of C-33 spec sand for Collier Materials by 50%, improving product quality and reducing plant footprint in the process.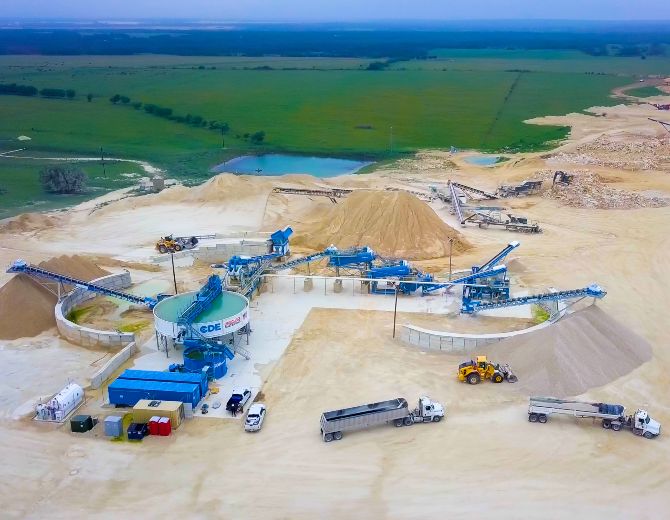 Resource Materials
Texas, USA
Material Sand & Gravel, Manufactured Sands
Output 1¼+ oversize aggregates | 1¼ - #4 washed #57 stone | 4 - 8 mesh grit | C33 concrete sand
Resource Materials invests in CDE technology for new 450tph wash plant.