Repeat customer, Al Ourifan, trusted CDE with its first venture into sand washing and again when it was ready to increase capacity.
Output
0-5mm washed sand | 0-5mm washed concrete sand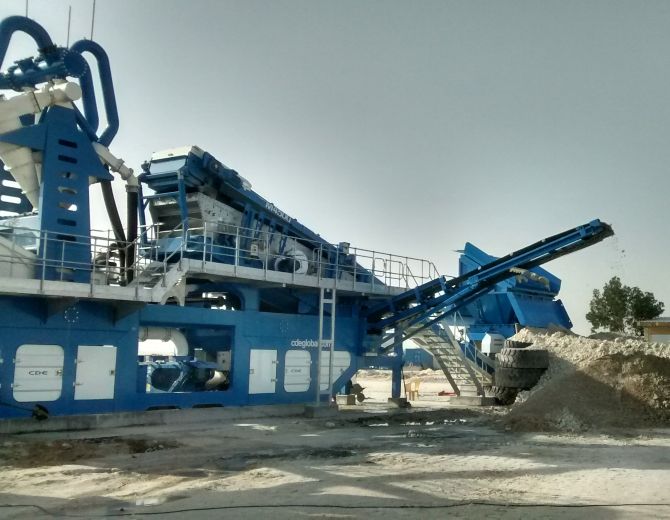 THE CHALLENGE
Al Ourifan, a leading Kuwaiti construction company and quarry operator, provides aggregate materials to the local building industry. The company's operations changed dramatically in 2013 when it adopted sand washing to increase yields and quality of its product. Purchasing CDE's M2500 sand washing plant to treat raw wadi sand, the company was able to consistently produce a high quality 0-5mm washed sand for use by the local construction industry. Quantity and quality of its products increased and in turn demand for Al Ourifan's products grew.
In order to keep up with demand, Al Ourifan once again turned to CDE to increase production capacity, to diversify its product offering, and to produce a higher value in spec concrete sand.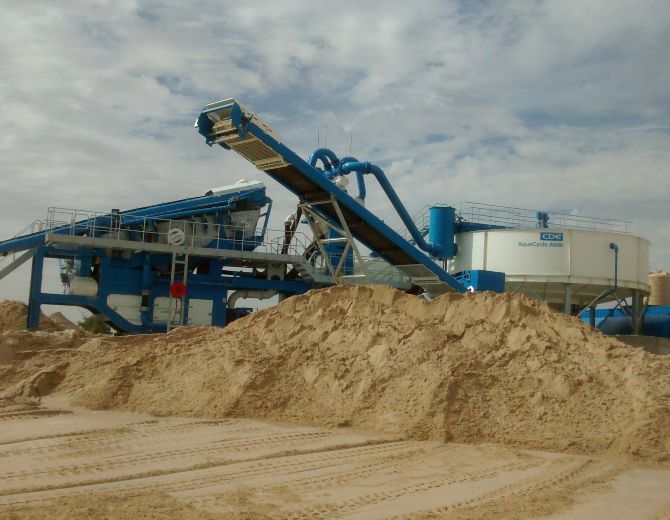 THE SOLUTION
Within a year of commissioning the M2500 the company decided to invest in a further upgrade that would allow it to increase production and diversify its offering by adding 0-5mm washed concrete sand to its portfolio. In 2016, CDE commissioned an M4500 and AquaCycleTM thickener, to run alongside the existing M2500, injecting an extra 200 tonne-per-hour to the company's sand washing capacity and enabling improved water management efficiencies.
Designed to accommodate an 'all in' feed of material to wash and grade three different types of material simultaneously, the M4500 presents opportunities for significant returns on investment through increased production of quality sands and maximum efficiency.
The M4500
With a capacity of 450 tonnes of materials per hour, the M4500 is a higher-capacity evolution of the M2500. Introduced into the market in 2010, it has revolutionised the mobile washing market. It was the first machine in the industry to combine feeding, screening, sand washing and stockpiling onto one compact chassis. Although packing an impressive number of features, such as a feed hopper and conveyor, a double deck 16x5 ft screen, and an EvoWashTM sand washing plant, the M4500 can be deployed in record time and accommodated in a small footprint thanks to its modular design.
AquaCycleTM thickener
The A400 AquaCycle is a highly effective water recovery system which has a 400m³/hr capacity designed to recycle and reuse process water in the sand washing process, benefiting both the business and the environment.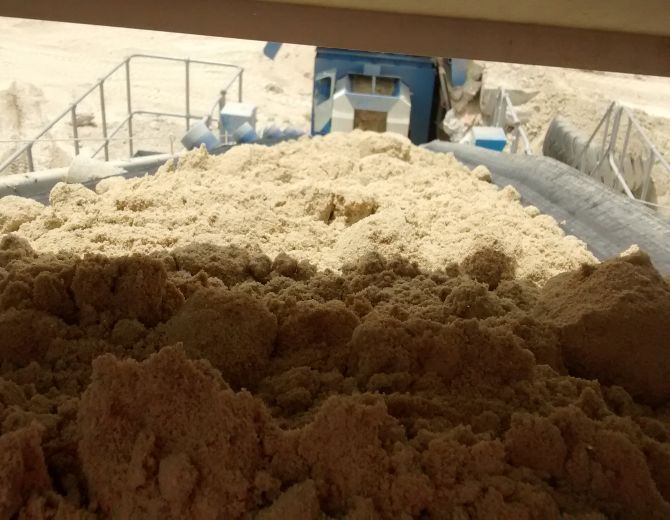 THE RESULTS
Today Al Ourifan's M2500 produces 100 tonnes per hour of washed sand whilst its M4500 produces 200 tonnes per hour of concrete sand, enabling the company to meet its customers' requirements in terms of quantity, quality and speed of delivery.
To ensure optimal efficiency in a dry environment where every drop of water matters, Al Ourifan's AquaCycleTM is enabling the company to recycle and reuse up to 90% of its process water. In addition, as the CDE equipment is designed to be managed through a user-friendly one-touch electric system, Al Ourifan's energy costs have reduced by approximately 75%.
Mr Ourifan, owner of Al Ourifan Construction, said: "With the construction industry leading economic growth in Kuwait, sand quality-enhancing systems are more than ever the key to keeping a competitive edge, with demand for high quality sands and aggregates driving construction companies to raise the stakes by adopting innovative technologies."
You May Be Interested in These Case Studies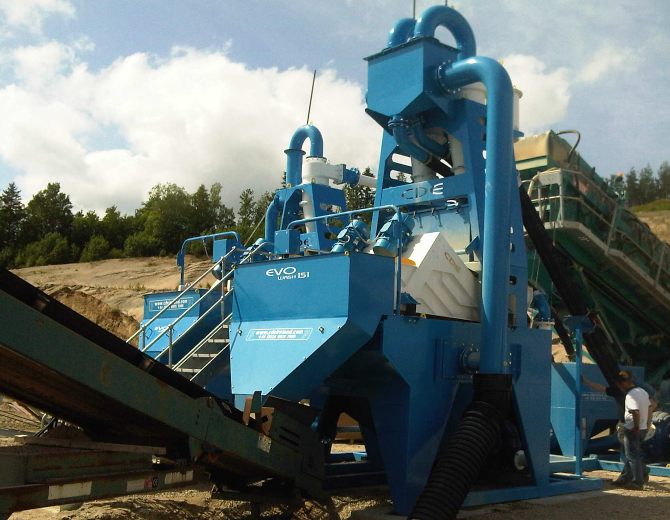 Reddal Sand
Norway
Output 0-1mm fine sand 0-8mm product
End Use
Concrete Production,
Grounds Works,
Road Construction
A 150tph sand washing plant for Reddal Sand resulted in significant improvement in the quality of the sand being produced in its site in Southern Norway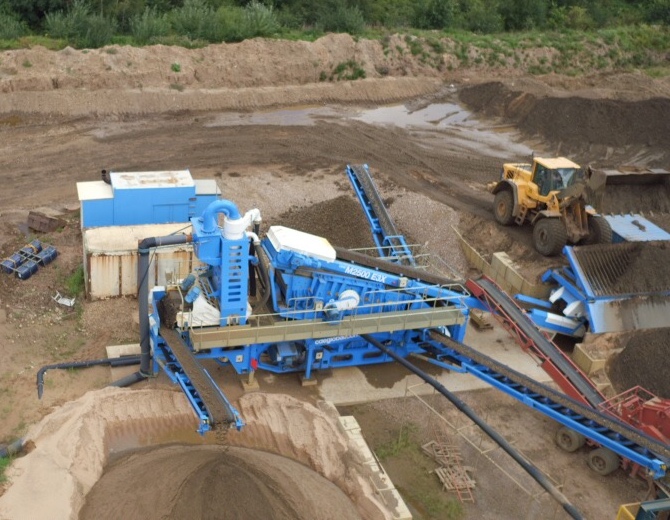 John Holt & Sons
England
Output Washed Sand & Aggregates
End Use
Construction Products,
Concrete Production
Sand and aggregate producer John Holt & Sons increase sand production by 125% by upgrading from a bucket wheel and tracked rinsing screen to a CDE washing plant.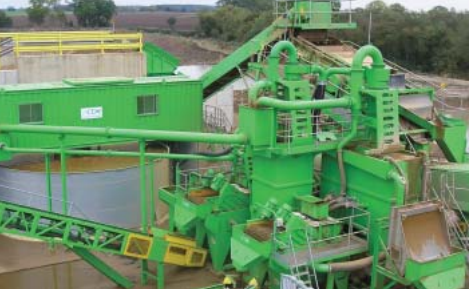 FD Birds

England

Material Lignite Removal, Sand & Gravel

Output 6mm sand | 10mm & 20mm aggregate

170tph lignite removal plant achieves finer cutpoints for FD Birds

; ;