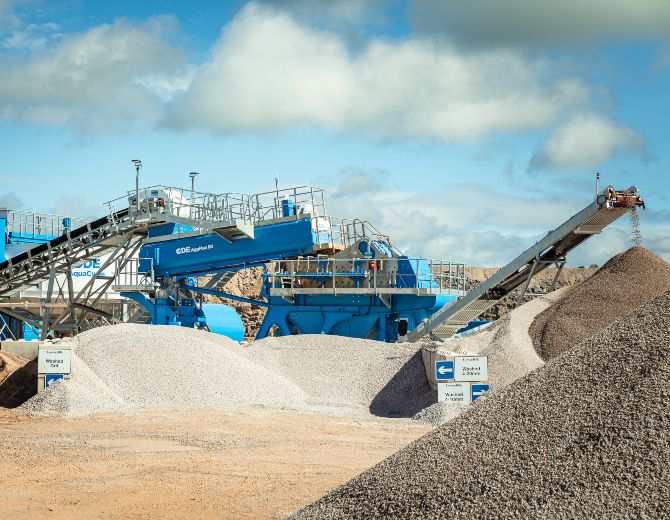 Scottish Water continues to prove its commitment to innovation and resilience with investment in CDE S:MAX G at Cumnock.
Material
Sludge Dewatering, Digester & Tank Cleaning
Output
High Quality Sludge, Grit & Rag
End Use
Anaerobic Digestion
Soil Fertiliser
THE CHALLENGE
Cumnock WwTW- part of Scottish Water who as a whole treat over 864 megalitres of wastewater every day to the people of Scotland- is located in Ayrshire. Although often seen as an old town with a Victorian feel, the treatment works at Cumnock is certainly not averse to innovation and continuous improvement
Scottish Water Cumnock began trialling the S:MAX G screening technology back in September 2017 because of the continuous problems caused by rag and grit. They then invested in the system in October 2018 after a successful trial.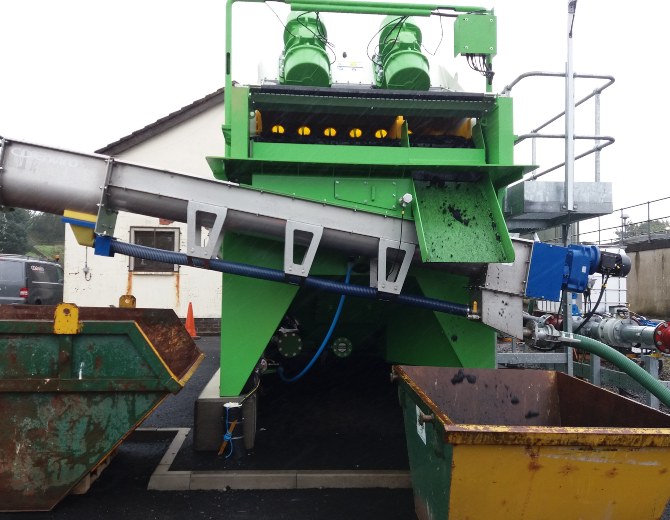 THE SOLUTION
The S:MAX G is used to screen indigenous and imported sludges to recover rag and grit before the sludge is fed to gravity belt thickeners, anaerobic digestion and dewatering decanters on site.
Removing rag at every stage of the downstream process creates huge cost savings. Not only that but reduced solids passing through pumps, tanks and centrifuges reduces unnecessary maintenance costs and downtime.
The grit cyclone technology ensures the removal of grit, sand and plastics at the pre-treatment stage to ensure tank capacity further down the treatment line for biomass power generation.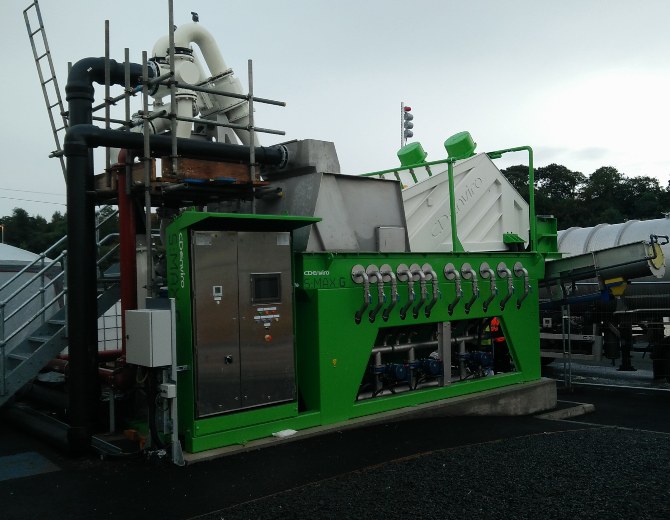 THE RESULTS
By removing rag and grit, the Cumnock treatment works is not only protecting downstream processes from wear and abrasion but also dramatically improving digester effectiveness. Grit that would have previously built up in the digester and required tank shutdown and cleanouts, is now removed beforehand, resulting in optimised uptime and efficiency.
The system will save the Cumnock site significantly on digester cleanouts and pump wear costs alone.
You May Be Interested in These Projects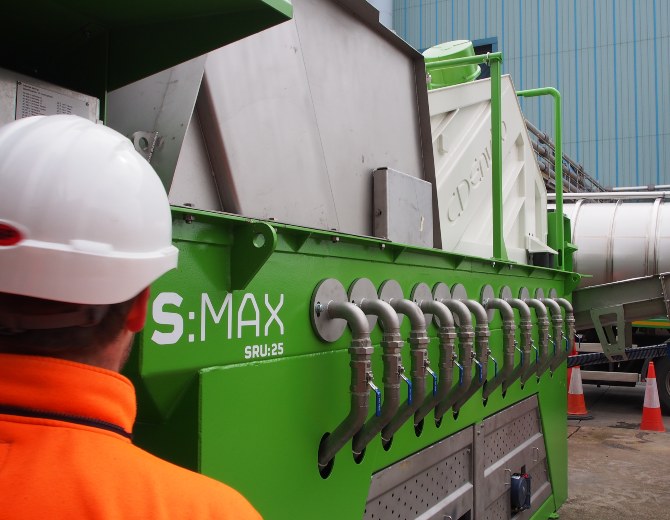 Northumbrian Water
England
Material Sludge Dewatering
Output High Quality Sludge, Grit & Rag
A solution to grit problems: A case study in partnership with Northumbrian Water.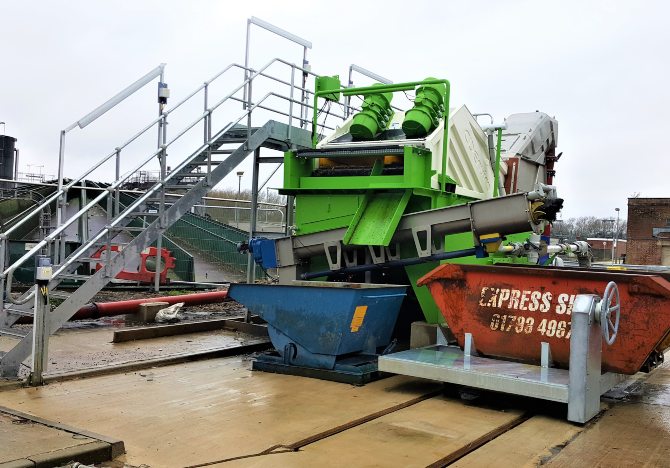 Thames Water Wantage
England
Material Sludge Dewatering, Digester & Tank Cleaning
Output High Quality Sludge, Grit & Rag
S:MAX SRU:10 increases capacity and efficiency at Thames Water Wantage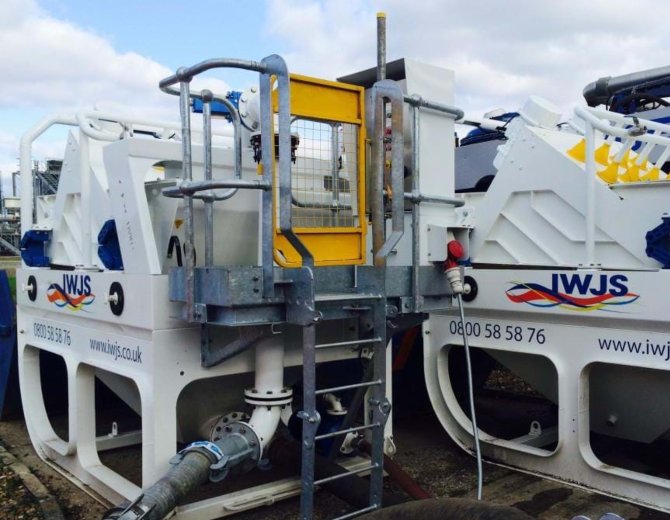 IWJS

England

Material Sludge Dewatering

Output High Quality Sludge, Grit & Rag

National Waste Management Services company, IWJS, invests in CDE's MSU:10 mobile sludge screens.

;