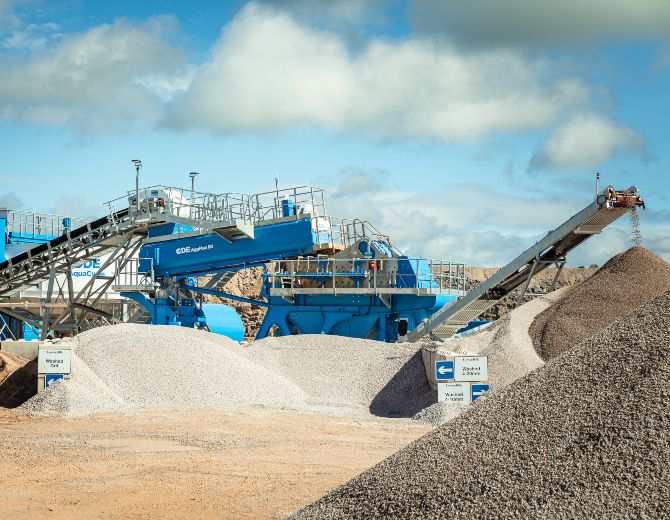 Wlodan's investment in a 130tph mobile washing plant from CDE, resulted in the production of asphalt and ready mix concrete products and the creation of new revenue streams.
Material
Crushed Rock, Sand & Gravel
Output
0-2mm Sand | 2-8mm, 8-16mm & 16-32mm Aggregates
End Use
Readymix Concrete
Asphalt
Precast Concrete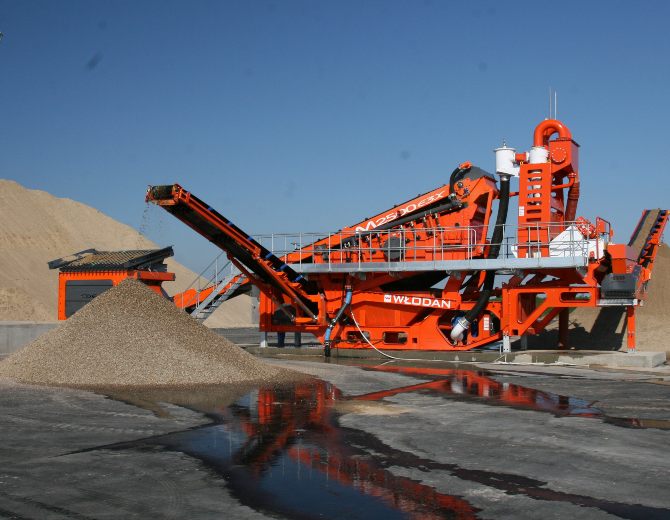 THE CHALLENGE
Wlodan has operated in the Lodz area since 1989 and has been involved in the supply of material to all of the major new road development and repair projects in the area. The introduction of a washing plant was required as a result of the high level of -2mm fraction within the natural sand and gravel at the Wlodan deposit. In order to ensure effective and efficient recovery of this material it was felt that a washing plant was the only viable option.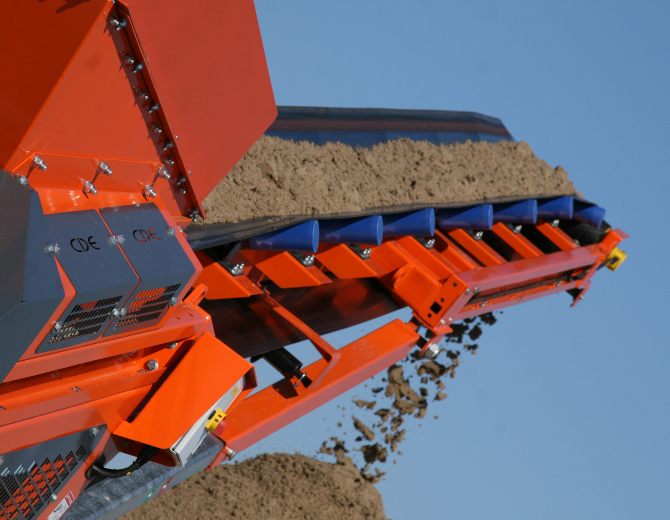 THE SOLUTION
The M2500 washing plant processes -32mm material pre-screened by Wlodan. The plant includes a feed system, double deck rinsing screen, integrated Evowash sand washing plant and stockpile conveyors. With between 70% and 90% of the sand and gravel feed material falling in the -2mm range the bulk of production is a -2mm sand product. In addition, the M2500 produces a 2-16mm and 16-32mm washed aggregate. The 2-16mm material is subsequently screened to form a 2-8mm and 8-16mm product. Delivery of the new wash plant for Wlodan was undertaken by the CDE distributors for Poland, Ruda Trading International.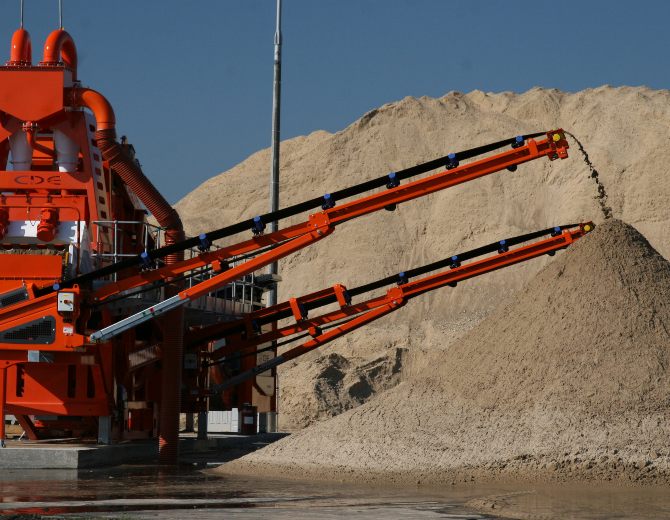 THE RESULTS
The material from the new M2500 washing plant will be used by Wlodan in the asphalt and ready mix concrete plants it operates. In addition Wlodan was able to process existing stockpiles of excavation waste from its road construction works through the M2500 to recover and create new revenue streams.
You May Be Interested in These Projects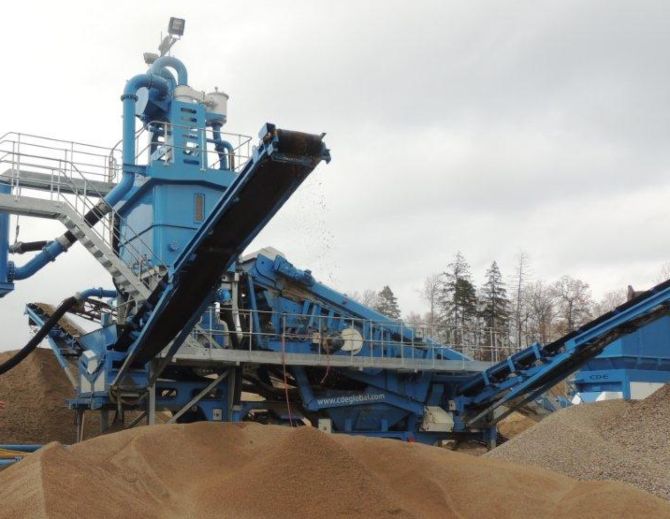 Broderna Bjorklunds Grus AB
Sweden
Material Sand & Gravel, Sports Sands
Output 3 Sands | 2 Aggregates
End Use
Asphalt Production,
Ballast Production,
Road Construction,
Golf Sands,
Landscaping Products,
Topsoil
A 200tph turnkey sand & gravel solution designed to both tackle excess fines in the feed material and resist the Swedish climate, has enabled customer to maximise production.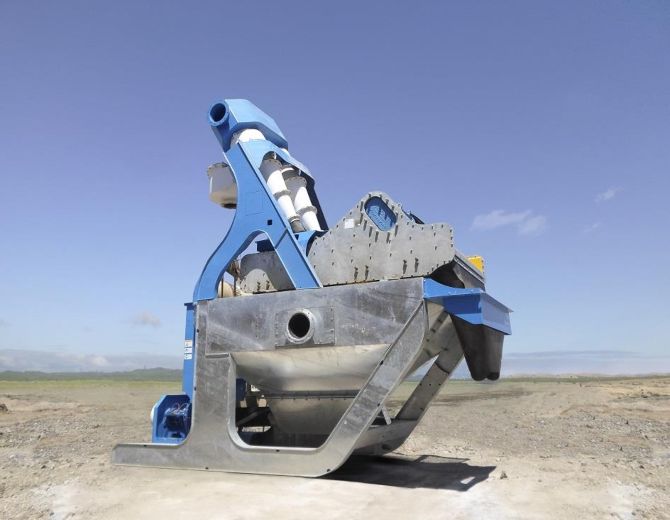 Sarl Lioua
Algeria
Output Sand grade of 0/2mm with less than 5% fines.
150tph EvoWash sand wash plant producing 0/2mm construction sand for the local industry.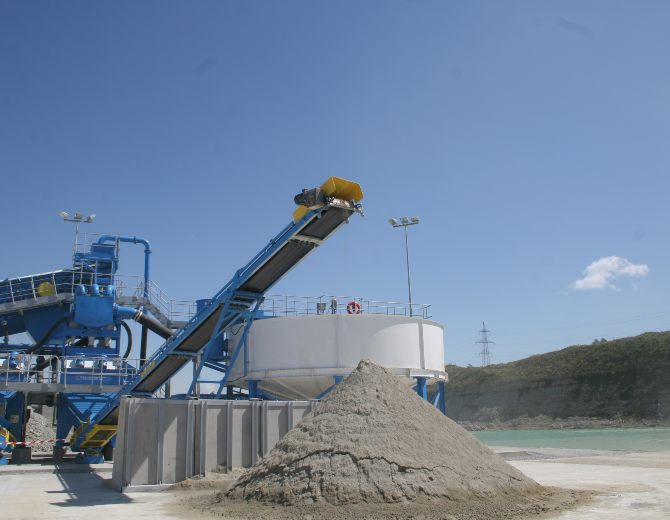 Paekivitoodete Tehase
Estonia
Material Claybound Aggregates, Limestone, Crushed Rock, Sand & Gravel
Output 63µm-2mm, 2-5mm, 5-16mm, +16mm
End Use
Range of Construction Products
CDE delivers the first limestone washing plant in Estonia, enabling the reprocessing of 150tph claybound material into commercially viable products, adding value to the customer's extraction work.