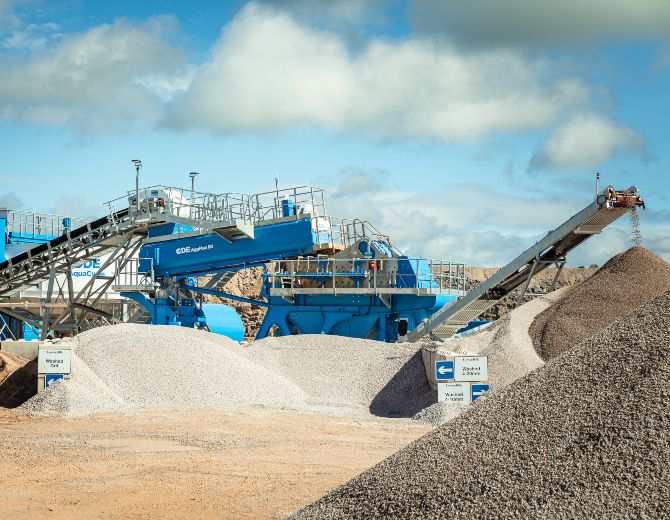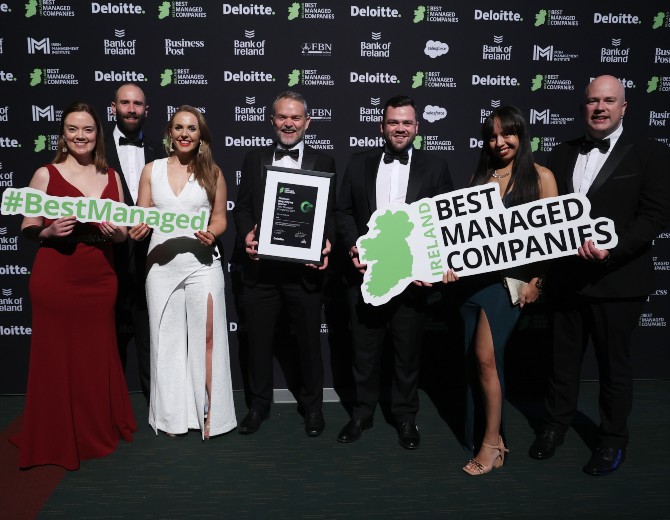 14 Years as Deloitte's Best Managed
CDE has been named as one of the best managed companies on the island of Ireland having requalified for the Deloitte Best Managed Companies programme for the 14th consecutive year.
Reinforcing its position as a leading supplier of sand and aggregate wet processing solutions for the waste recycling and natural processing sectors on the global market, the Cookstown headquartered company secured Platinum status as a 'Best Managed Company' in the 2022 programme.
Deloitte Best Managed Companies is a global initiative to identify and recognise private companies with advanced management ideas and excellent business performance from every perspective. Launched in Ireland in 2008, the programme recognises superior business performance in Irish and Northern Irish privately owned and managed companies.
A symbol of organisational success and achievement, the programme evaluates the calibre of a company's management capabilities and practices alongside its approach to strategy, innovation and culture. Winners were announced at a gala event on Thursday, 29 September 2022 in the Convention Centre, Dublin.
Harry Goddard, CEO, Deloitte Ireland and judging panel member said: "A stand out from the judging process this year was the distinct focus of the Best Managed Companies on their local communities, despite their own international growth and ambition. Businesses have a vital role to play in our society. It was clear from the entries this year that they were having a positive impact not only on their own business, but also on the communities around them. I look forward to seeing how these businesses continue to invest, grow and contribute to our wider society."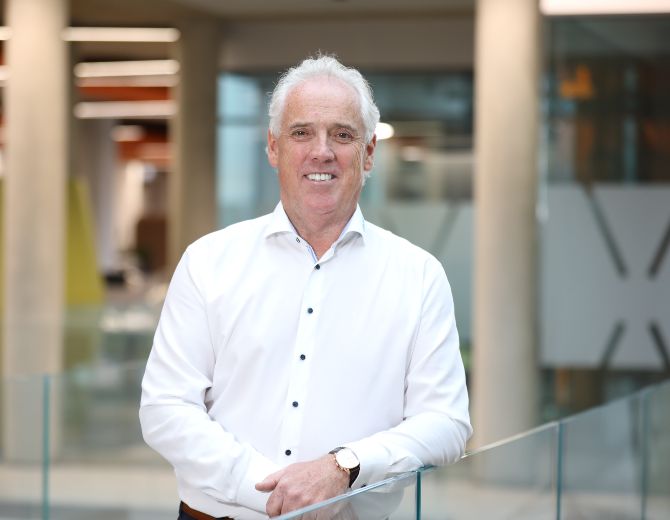 30 YEARS OF ENGINEERING FOR YOU
Commenting on the accolade, CDE's Chairman and Founder Tony Convery says: "It is testament to the talent we harness here at CDE that for almost half of our company's existence we have been recognised by the Deloitte Best Managed Companies programme. The award is all the more relevant in our milestone 30th year in business as it represents not only the successes of our team in the past 12 months, but the collective efforts of our accomplished and fiercely innovative colleagues over the past three decades, whose drive to create our best world, a ton at a time, has meant we can continue to develop innovative solutions that empower and equip our customers, and the wider industry, to build a more sustainable future." 
"We know our success is dependent on our people and that's why we are so focused on developing, promoting, and retaining great talent from apprentices and graduate in entry-level roles right through to experienced leaders. As we continue to grow we are investing in our people, honing an exciting culture where everyone is empowered to do more, elevating each other and our local communities."