Visit CDE at Hillhead 2022 - Stand A9
We are delighted to once again be exhibiting at the iconic Hillhead show from 21st to 23rd June 2022.
Hillhead is one of the largest exhibitions of its kind anywhere in the world. Continually adapting, it provides a spectacular and unique setting for exhibitors and visitors alike to do business amongst live working demonstrations and static displays.
The event, which takes place in Hillhead Quarry in Buxton, UK, will see 20,000 visitors across 3 days, and is a premier event for the UK quarrying, construction and recycling industries.
CDE looks forward to once again showcasing the latest innovations in wet processing for the sand & aggregates and waste recycling industries. Over the course of the 3-day event, you will get a chance to meet a wide range of people from the CDE team including members of our UK & Ireland team, our European team and our CustomCare team.
Event Details:
Date: 21-23 June, 2022
Location: Hillhead Quarry, Buxton, Derbyshire
Find us: Stand A9
If you would like to book a meeting with the CDE team at Hillhead, please complete the meeting request form adjacent.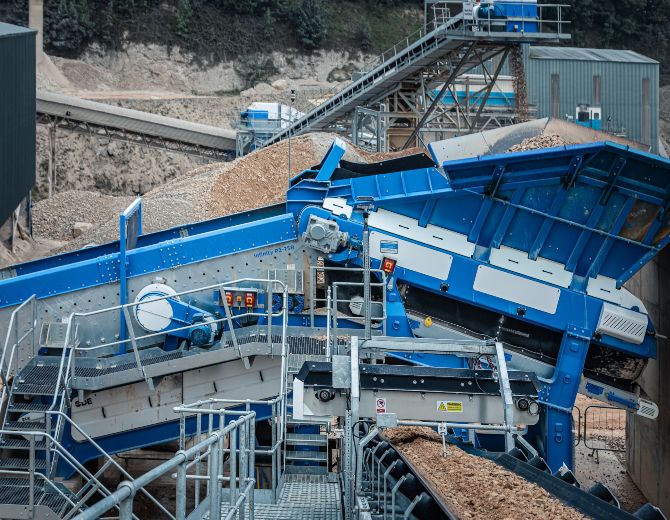 Equipment on Display at Hillhead
Equipment on display on our stand at Hillhead will include the R-Series™ primary scalping unit (R4500TM), AggMax™ logwasher and counter flow classification unit (CFCU™).
The R-Series™ R4500 was created to handle the most troublesome materials, including heavily clay-bound mineral and waste materials, offering high-energy screening of material and oversize removal before it enters the AggMax™ logwasher for scrubbing and classification.
The AggMax™ technology is engineered to operate in the toughest of conditions to maximise product yield from the most abrasive and clay contaminated of feedstocks. Combining feeding, scrubbing, screening, and sizing on one chassis, the AggMax™ is suitable for a variety of material streams – sand &aggregates, overburden, scalping's, C&D waste, soils utility arisings, muck away and trommel fines.
The CFCU™ provides an effective system for removal of lightweight contamination from fine material fraction. Its unique features provide sand classification by mass & density where water is used to suspend particles at the cut point. The CFCU also provides the added benefit of being able to tailor the final sand gradation specific to its end use. Transforming the most difficult feedstock and waste streams into high quality concrete specification sand.
Join Us For A Site Tour Of Longcliffe Quarries
Guests to Hillhead 2022 are invited to take a short trip to join CDE at the Longcliffe Quarries site for a guided tour by CDE experts. Register your interest for this tour by completing our registration form.
Longcliffe Quarries is committed to a sustainable future and its CDE wet processing plant is supporting the company to achieve zero-carbon quarrying operations by the company's centenary in 2027. The plant has led to a significant 12% reduction in the quarry's load and haul fuel usage by efficiently processing its clay-bound material.
Engineered to maximise product yield from heavy clay-bound feedstock, the plant features an R4500 primary scalping screen; CDE's signature AggMax™ modular logwasher setup for scrubbing and sizing; CDE's patented EvoWash™ classification and dewatering system; and an AquaCycle™ thickener for industry-leading water management.
When: Tuesday 21st & Wednesday 22nd June, 3-5pm
Meeting point: Longcliffe Curzon Lodge, B5056, Matlock DE4, 4HN (view map)
BOOK YOUR TOUR
UK Waste Recycling Projects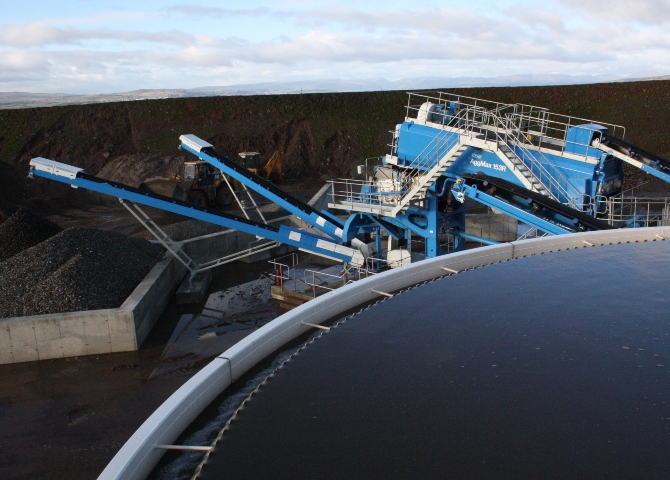 William Thompson & Son
Scotland
Material Excavation Waste, Non Hazardous Soils, C&D Waste
Output 2 Sands | 3 Sized & 1 Oversized Aggregates
End Use
Concrete Production,
Brick Paving,
Cable Sand,
Drainage Stone,
Pipe Bedding
This C&D recycling plant on the outskirts of Glasgow operates at a capacity of 120 tonnes per hour and includes closed circuit water treatment and recycling.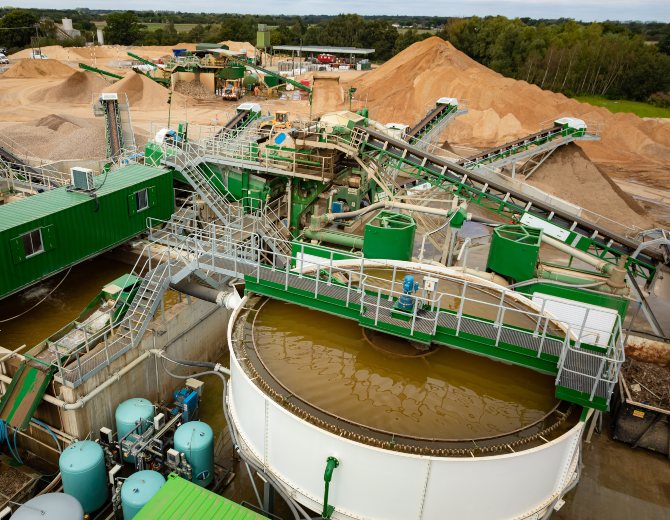 The SRC Group
England
Material C&D Waste, Excavation Waste
Output 2 Sands | 3 Sized & 1 Oversized Aggregates | Filter Cake
End Use
Concrete Blocks,
Concrete Production,
Paving Products,
Drainage Stone,
Permeable Sand
SRC invests for sustainable growth with CDE.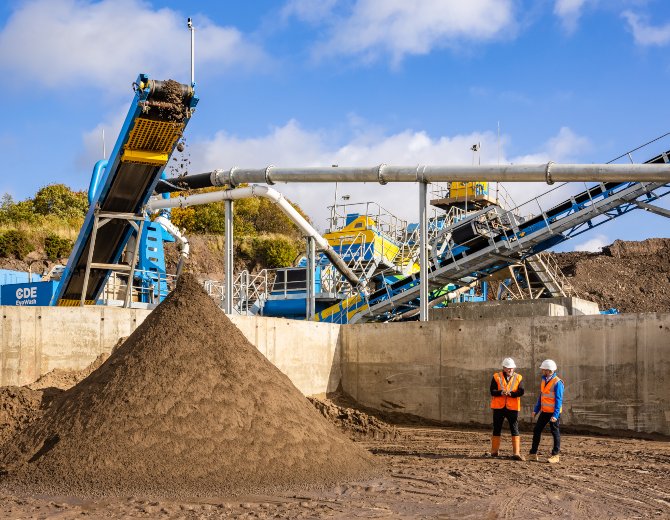 The Malcolm Group
Scotland
Material C&D Waste, Excavation Waste
Output 2 Sands | 3 Aggregates
The waste recycling plant is being used to process a variety of waste streams including arisings from public works contracts and construction, demolition & excavation waste received at the landfill sites operated by the company.