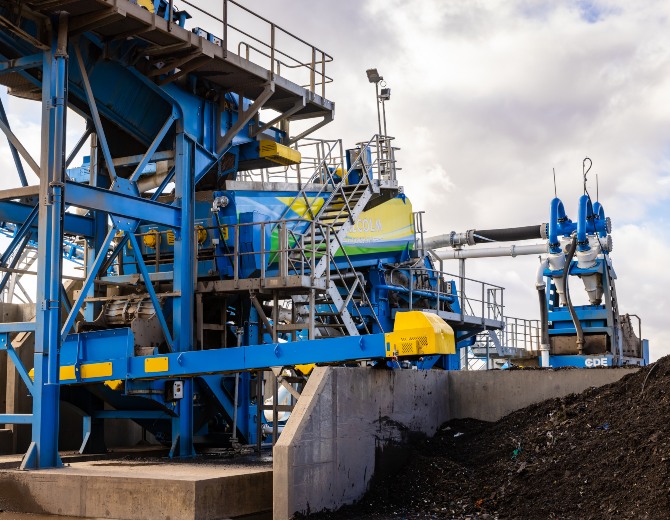 Malcolm Construction Open Day
***PLEASE NOTE REGISTRATION FOR THIS EVENT IS NOW CLOSED***
We're delighted to invite you to the upcoming CDE Open Day, which will take place at Malcolm Construction, across two days - Wednesday 7th and Thursday 8th September 2022.
You will have the opportunity to find out first-hand how the wet processing plant is helping Malcolm's extend the life of their hard rock reserves, save void capacity and increase the quarry's output by 400,000 tonnes per annum via a new range of sustainable in-spec sand and aggregates for the construction market.
About Malcolm Group:
Originating as a family-owned business in the 1920's, The Malcolm Group has become the leading provider of Logistics, Construction and Maintenance services in the UK. The Group endeavours to provide innovative and practical solutions, promoting the building of successful partnerships for long-term mutual gain with all stakeholders.
The CDE Solution:
This 150+tph waste recycling wash plant processes construction & demolition waste, and muck away feed material which comes from construction sites around Glasgow. The plant contains several patented CDE solutions including our R4500 primary scalping screens, the AggMax logwasher for high attrition scrubbing & screening, and the EvoWash fine sand classification system. The wash plant also uses our state of the art water management system, the AquaCycle thickener, which recycles water back into the washing process, while the inclusion of a filter press helps to produce a filter cake comprising of 80% dry solids, maximising the usable product outputs from the plant.
The wash plant produces 8 final products including:
0-2mm soft sand and 0-4mm concrete sand
4-10mm, 10-20mm & 20-40mm washed aggregates, and 40-100mm scrubbed aggregates
Rinsed & scalped oversized aggregates
Filter cake
READ CASE STUDY
Open Day Details & Getting There
When: Wednesday 7th and Thursday 8th September, 2022
Time: 9am - 4pm
Location: Malcom Construction Loanhead Quarry, Boydstone Road, Beith KA15 2JN, Scotland (view map)
This quarry is located approx. 11 miles from Glasgow Airport and is a 20-minute drive.
Health & Safety:
This is a working site, please follow all health and safety requirements as advised during the safety briefing and stay with your guide at all times.
PPE – All visitors are required to bring steel-toe safety boots. CDE shall provide hard hats, high vis vest, eye & ear protection. Guests may bring their own if they prefer.
Secure your place today:
Please complete the form to register your interest in attending this open day event.
Watch the video below to learn more about this wash plant.
Refreshments will be provided. Please provide any dietary requirements when completing your form.

Malcolm Group 150tph C&D Waste Recycling Solution in Glasgow

; ;