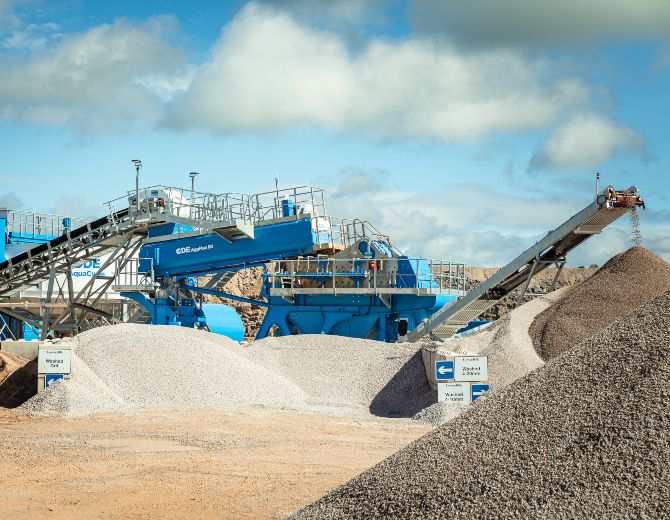 State-of-the-art road sweepings recycling plant helping to divert almost 90% of material from landfill.
Material
Road Sweepings & Gully Waste
Output
0-4mm & 5-40mm Aggregates
End Use
Trench Fill
Pipe Bedding
Non-Structural Concrete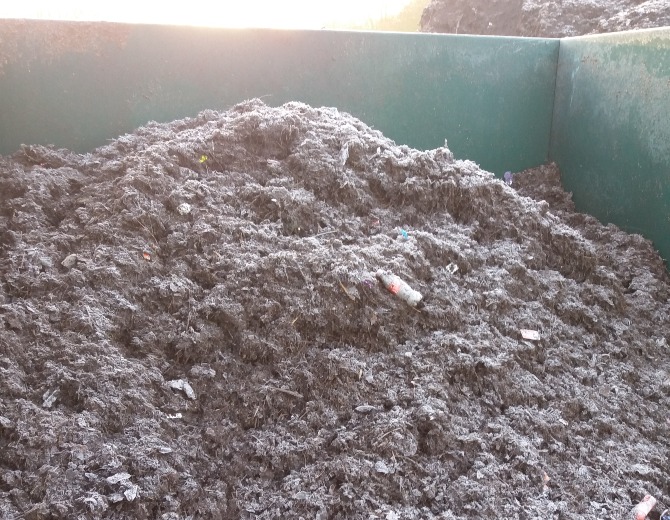 THE CHALLENGE
The UK's leading waste management company Biffa have further demonstrated their commitment to sustainability and evolution of the waste hierarchy for road sweepings and gully waste across the UK. With the introduction of a CDE advanced recycling system at Meece landfill, close to Stone in Straffordshire, Biffa have extended their forward-thinking approach to waste management with an expansion for treatment and recovery of aggregates from road sweepings.
The road sweepings recycling facility provides a waste treatment location for local councils and commercial waste producers to maximise the capability of a waste stream and divert it from landfill. This development of Biffa's strategy will strengthen the network of waste management sites serving Staffordshire and contribute to overall recycling rates. The aim of moving this waste type up the waste hierarchy has never been more clear for Biffa following the installation of a first CDE system in 2016.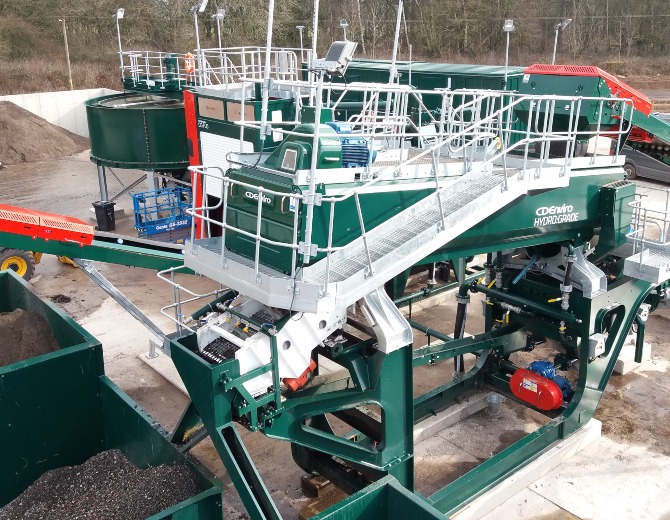 THE SOLUTION
The CDE technology has been developed to receive and treat up to 25 tonnes per hour of road sweepings and residual waste. With efficiency in mind, the system has been designed to effectively clean and separate the incoming waste to produce recyclable and reusable materials.
The CDE solution includes the AggMax solution that both washes, scrubs and screens the waste material before further dewatering occurs. The Meece facility has the addition of a water treatment solution, the CDE AquaCycle. The AquaCycle ensures clean water is recycled around the system continuously in an effort to reduce waste water volumes cast by the system. By maximising their reception capacity, the Meece landfill site can now offer treatment of contaminated materials once sent to landfill, in turn minimising landfill volumes.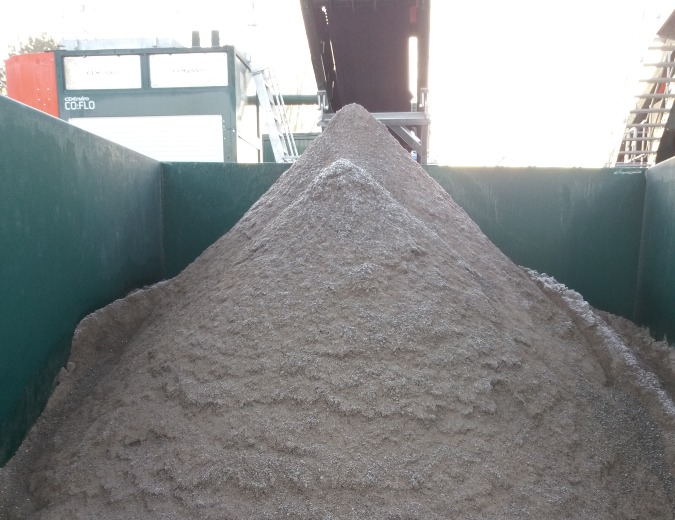 THE RESULTS
Road sweepings and gully waste have been realised as a valuable resource for recovery and reuse. Investment in innovation and technology such as this offers huge cost savings to both Biffa and their clients, and largely decreases the harmful effects of landfill on our surroundings and environment.
You May Be Interested in These Projects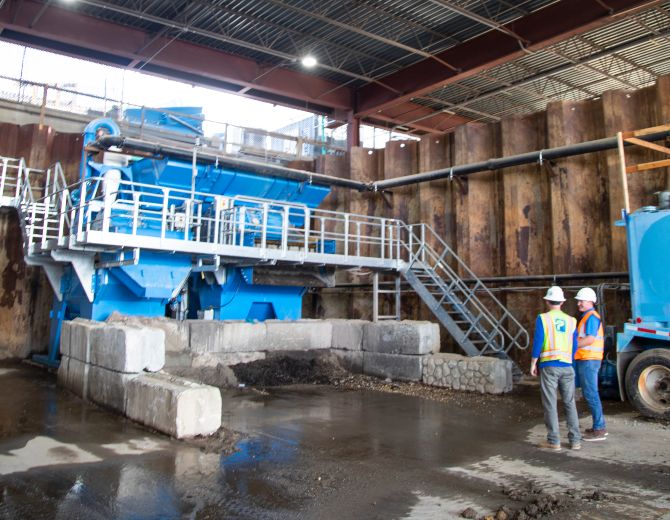 Posillico Materials LLC
USA
Material Contaminated Soils, Hydro Excavation Waste
Output 0-#4 Sand | +#4 Aggregates
Posillico upgrade their contaminated soils wash plant with CDE's HYDRO:TIP™ technology for hydrovac waste.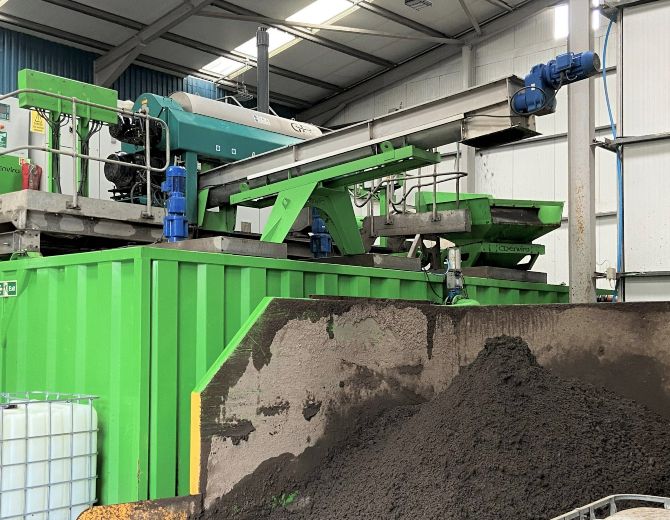 UBU Environmental Ltd
England
Material Road Sweepings & Gully Waste
Output 2 Sands | 4 Aggregates
End Use
Construction Products
, Soil Amendment
Bespoke road sweepings recycling facility diverting up to 85% of road sweepings and gully waste from landfill.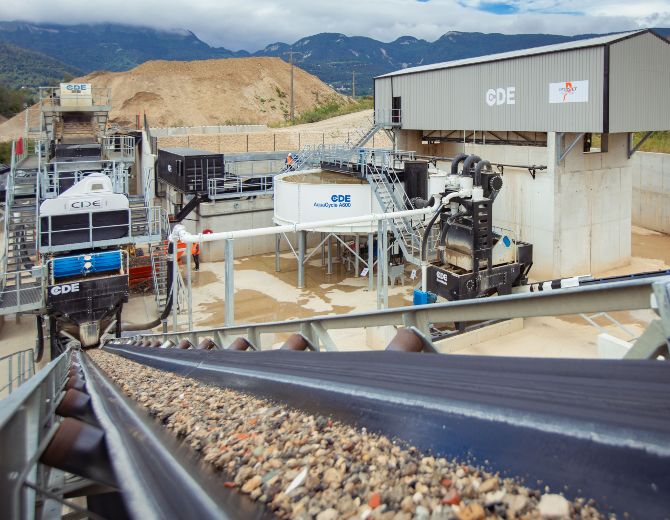 Pelichet Albert SA
France
Material C&D Waste, Excavation Waste, Non Hazardous Soils
Output 1 Sand | 3 Aggregates | Filter Cake
End Use
Readymix Concrete
, Drainage Products
New 160tph custom CDE plant will help Pélichet Albert SA to divert up to 200,000 tonnes of inert construction and demolition waste from landfill sites every year.