CDE's wet processing solution will support Dan Morrissey & Co. to maximise its available resources at the Ballyburn Quarry for decades to come.
Output
Aggregates: +80mm | 20-80mm | 12-20mm | 6-12mm | 4-6mm | Sand: 0-4mm | residual fine sand
End Use
Construction Products
Road Construction
Decorative Stones
Drainage Stones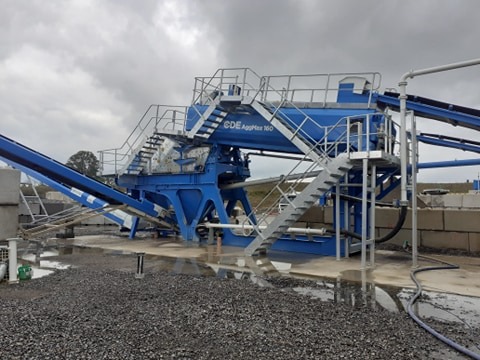 THE CHALLENGE
At its Ballyburn Quarry, Dan Morrissey & Co. has a rich deposit of high-grade NSAI-certified sand and gravel. Located along the busy M9 Dublin to Waterford motorway, the deposit not only provides aggregates for Morrissey's in-house concrete and asphalt operations, the strong infrastructure links means it is in a prime location to market its range of products to a large aggregate customer base. Dan Morrissey & Co. sought to commission a wet processing solution that would extract maximum returns & value from its deposit through economic and efficient technologies. Importantly, the business wanted a plant that would span the lifetime of the deposit.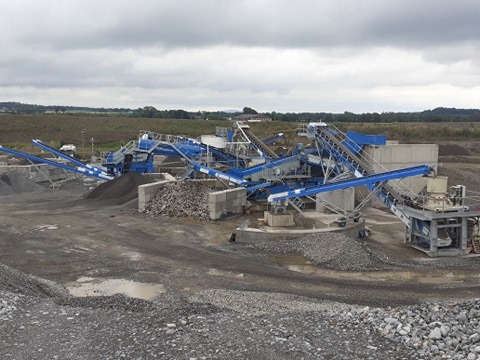 THE SOLUTION
The plant setup includes CDE's R2500 primary scalping screen to maximise product yield from feed material. It has the capacity to process material at a rate of 500tph. The R2500 integrates seamlessly with the M2500 modular wash plant for maximum transfer point efficiency. The operation is currently producing five sized stone aggregates and two high quality washed sands.
CDE's AquaCycleTM thickener for water management and treatment ensures up to 90 per cent of process water is recycled for immediate recirculation. The water management system includes an automated floc dosing arrangement which monitors the cyclone overflows to regulate floc dosage accordingly which is proving very cost effective. This means only a small top-up supply of water is required from the bore well on-site and reduces the need of on-site settling ponds.
Dan Morrissey & Co. also invested in CDE CORE, a suite of smart technology tools that offers plant operators greater control over their plant and access to real-time data on how the plant is operating.
THE RESULTS
CDE has installed a wet processing solution that will support Dan Morrissey & Co. to maximise the resources available at its Ballyburn Quarry for decades to come. With the backing of CDE's innovative CORE technology, the business is equipped with the insights and resources to process and extract maximum value from feed material both economically and efficiently.
CDE's modular & future proof design has enabled the company to easily integrate additional CDE equipment to its operation. An AggMaxTM 163 logwasher solution and a cone crusher were installed last year to allow the company to further improve its aggregate quality and increase production. The AggMax scrubs aggregates between 6 and 20mm, which will open even more markets for the company. The cone crusher crushes oversize material between 20 and 80mm helping to increase sand production and increase the tonnage of the valuable 6-20mm aggregates. CDE CORE software has been installed, providing holistic moderation of the plant's performance.
You May Be Interested in These Projects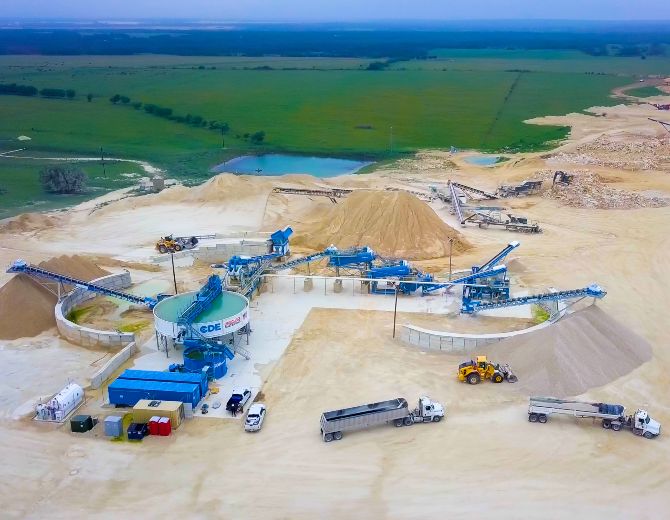 Resource Materials
Texas, USA
Material Sand & Gravel, Manufactured Sands
Output 1¼+ oversize aggregates | 1¼ - #4 washed #57 stone | 4 - 8 mesh grit | C33 concrete sand
Resource Materials invests in CDE technology for new 450tph wash plant.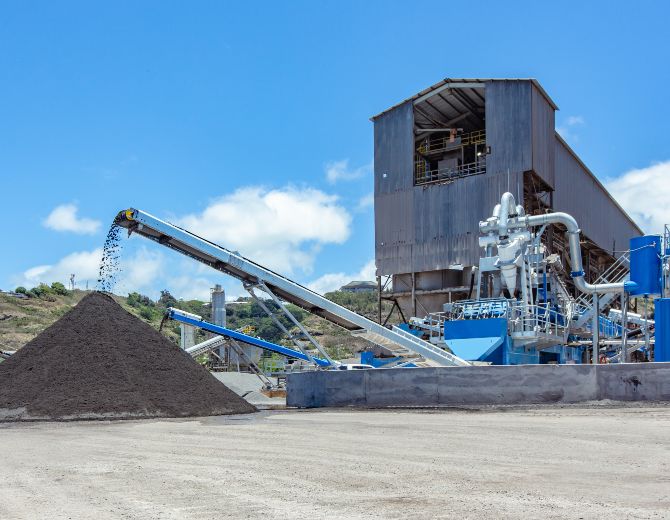 Hawaiian Cement
Ohau, Hawaii
Material Claybound Aggregates, Crushed Rock, Sand & Gravel, Manufactured Sands
Output 3/4 inch minus | 3/8 chip | No.4 manufactured sand
CDE technology maximizes productivity and provides manufactured sands solution for Hawaiian Cement.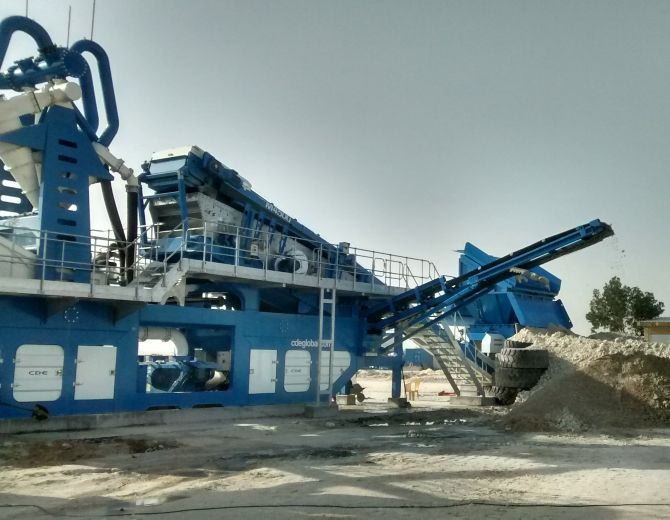 Al Ourifan

Kuwait

Output 0-5mm washed sand | 0-5mm washed concrete sand

Repeat customer, Al Ourifan, trusted CDE with its first venture into sand washing and again when it was ready to increase capacity.

;