New wet processing solution for hydrovac waste integrates with thermal desorption technology.
Material
Hydro Excavation Waste
Output
Recycled Sand & Aggregates - 0.075-5mm Sand & +5mm Oversize Aggregate
Enviropacific SOLVE Invest in CDE Solution for NDD & Hydrovac Waste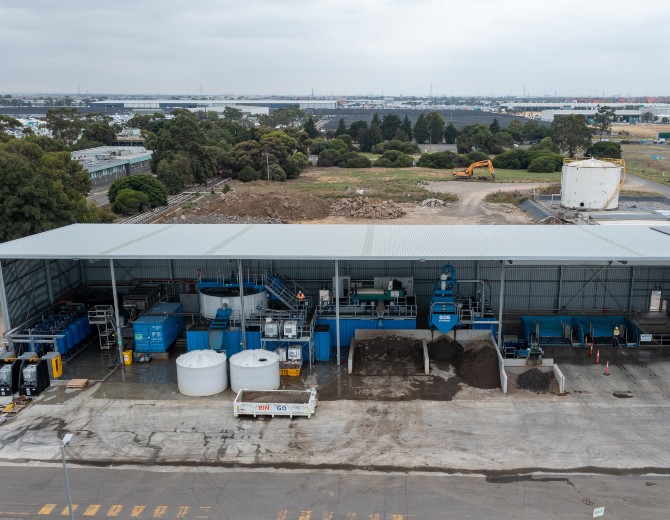 ABOUT ENVIROPACIFIC SOLVE
Operating around the clock to reduce waste-to-landfill volumes across Australia, SOLVE, Enviropacific's state-of-the-art soil and waste processing facility in the Melbourne suburb of Altona, is the setting for an innovative approach to industrial waste management.
A new hydro excavation waste solution, designed and engineered by wet processing industry experts CDE, has been commissioned at the waste treatment facility to process NDD (Non-Destructive Drilling) muds.
Since its opening in 2019, SOLVE has accepted contaminated material from Western Australia, South Australia, Queensland, New South Wales and the Northern Territory, and has supported landmark remediation projects including the former Fitzroy Gasworks and Armidale Gasworks sites.
Taking the specialist environmental services provider in a new direction with the adoption of its first-ever wet processing solution, the turnkey CDE plant has been integrated into Enviropacific's existing operation to complement its thermal desorption technology.
Fast becoming a national solution for the treatment of contaminated soils and waste, SOLVE, which is the largest facility of its kind in the country, utilises advanced thermal desorption to separate and destroy contaminants from solid waste.
THERMAL DESORPTION
Thermal desorption is a process whereby heat is applied to contaminated soils, slurries and other industrial wastes to remove contaminants. At Enviropacific's SOLVE facility, waste undergoes conditioning prior to its thermal treatment. Crushed, dried and screened material is fed into the thermal desorption unit which uses heat to vaporise contaminants with a low boiling point.
The remediation process separates contaminants from the solid material, which can then be recovered and reused for construction and other purposes while simultaneously minimising the volume of bulk material sent to landfill.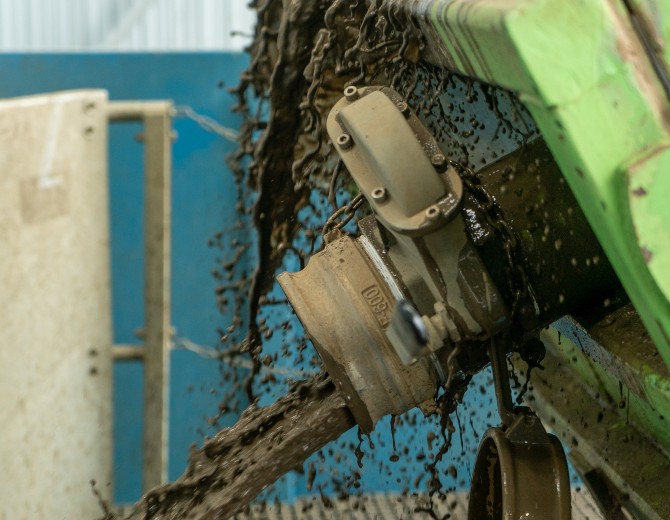 THE CHALLENGE
Until now, Enviropacific has focused its efforts on the processing of dry contaminated waste. However, with hydro excavation quickly becoming the preferred choice for contractors working on civil engineering, infrastructure and other utilities projects, the by-product from the process, a slurry waste comprising approximately 60 per cent water and 40 per cent solids, requires a novel approach to waste management and materials recovery.
"NDD muds are a voluminous waste stream," explains SOLVE's manager Dino Adikaram.
He says hydro excavation is widely considered to be the safest way to commercially dig as it reduces the risk of causing damage to existing underground services and utilities.
"With that in mind," he adds, "waste volumes from the hydro excavation process will only continue to grow and become more prevalent in years to come.
"Though our thermal desorption unit is effective at treating dry hazardous wastes, it would not have been possible to process NDD muds in this way. This is where CDE and its expertise comes into the frame. Its hydrovac waste solution is taking Enviropacific in an exciting new direction."
CDE business development manager Riccardo Wong says the use of the dual technologies –Enviropacific's thermal desorption unit and CDE's hydrovac waste solution – to tackle both dry and wet wastes will have a profound impact on waste management in the Australian marketplace.
"Traditionally, many waste management companies have approached the question of thermal desorption or wet processing as a matter of one over the other. A decision, perhaps, driven in part by the costs associated with running two such processes.
He says the team at Enviropacific have recognised that bold action is needed to fully rise to the challenge of contaminated waste.
"Underpinned by CDE engineering excellence, which has been refined over 30 years of industry experience, Enviropacific is now equipped with the technology needed to effectively process both dry and wet contaminated waste incoming from territories all over the country."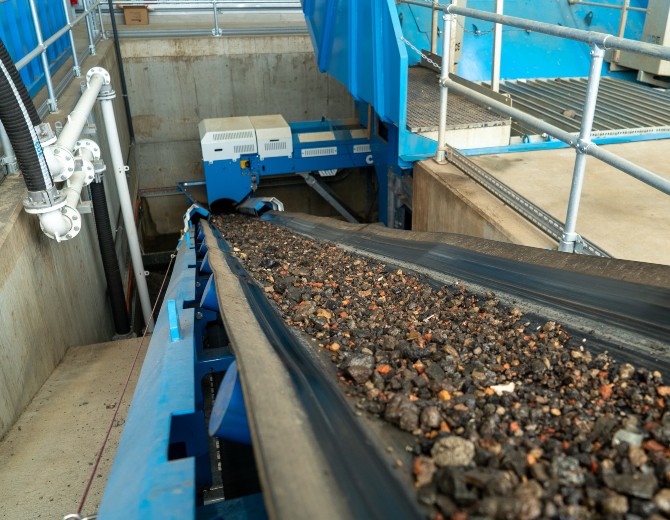 A clear purpose
Dino says the partnership with CDE is built upon Enviropacific's mission to make 'environments and communities safer and healthier'.
"It's this simple mission statement that's guiding the entire process. It underpins the partnership we have with CDE and the application of its technology towards a clear and attainable goal."
He says Enviropacific first began working with the CDE in 2018, exploring its solutions to better understand how CDE technology could process highly variable waste streams to maximise the recovery and reuse of valuable construction materials.
It was in early 2020 that discussions around the development of a hydro excavation waste solution to process NDD muds began to take shape.
"The processing of NDD muds is a growing market with huge potential and wet processing is also a new direction for us at Enviropacific, so this is a truly transformational project for the future of our business and for the future of the waste clean-up industry."
CDE's Riccardo Wong says the project represents a number of major milestones for the wet processing experts too.
"Our partnership with Enviropacific is the basis for a number of firsts for our two companies; it's our first time working together as we co-create this unique processing solution and it's CDE's first turnkey NDD muds dewatering plant in Victoria that utilises our patented HYDRO:TIP™ technology."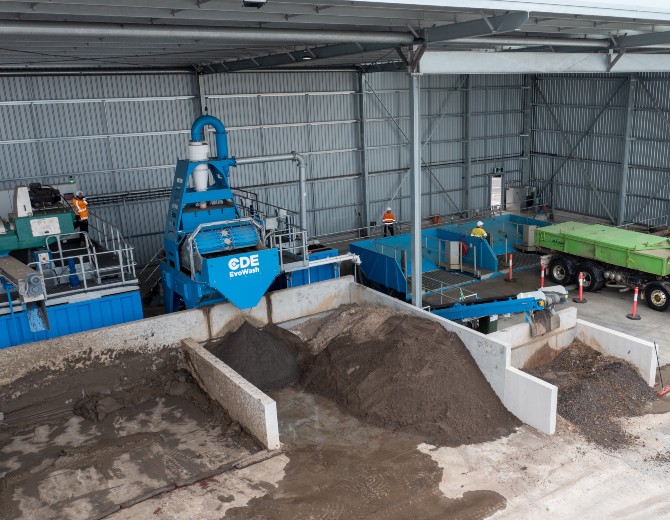 THE SOLUTION
The hydrovac waste solution designed and engineered by CDE for Enviropacific comprises the EvoWash™ sand classification and dewatering system, AquaCycle™ A200 thickener, a water tank, a containerised slurry overflow tank and centrifuge.
At the heart of the solution is CDE's HYDRO:TIP™, which allows operators to process wet waste with ease and efficiency. It can handle storm wastewater, dredging spoils and waste muds in a cost-effective and responsible manner, facilitating the recovery of high quality sand and aggregates that can be re-sold to generate additional revenue.
In contrast to evaporation ponds, the HYDRO:TIP™ enables dewatering on a compact footprint. This makes setting up in urban environments much easier, and therefore minimises transport requirements for the disposal of wet waste within metropolitan Melbourne. In addition, the HYDRO:TIP™ dewaters material twice faster than conventional systems meaning trucks can get back out onto the road quicker than ever before.
It achieves significant landfill diversion with most of the solids recovered from hydro excavation activities being reusable in the construction industry.
Utilising high frequency screens to ensure maximum dewatering efficiency and separation of waste material, the HYDRO:TIP™ also allows tankers to discharge directly into the plant to feed it. This rapid 'direct tip' process accelerates return on investment by processing waste material at the fastest rate possible, minimising material double handling and ensuring tankers are fully utilised by getting them back on the road and on their way to the next location.
Most of the functions of the HYDRO:TIP™ are automated too, therefore minimal operator input is required, saving on time and cost, and its modular arrangement is scalable depending on fleet size or requirement for surge capacity, equipping operators with a solution that can grow in line with their business.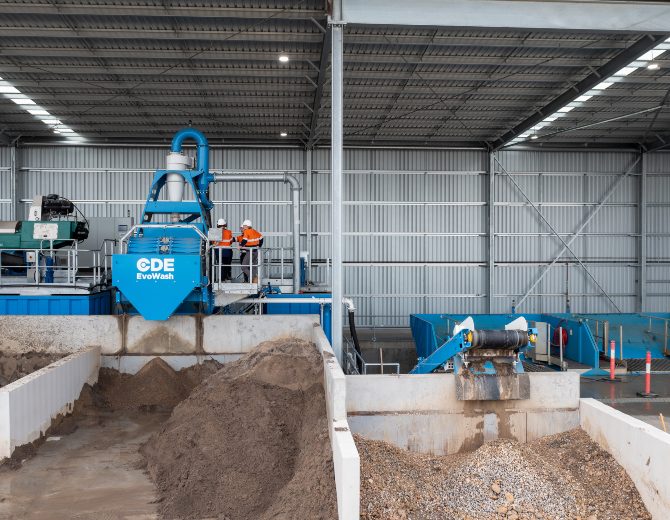 THE RESULTS
The commissioned plant is currently processing up to 30 tonnes of NDD mud per hour to recover sand and aggregate products including a reusable 0.075 – 5mm washed sand and +5mm oversize . It also has a surge capacity of 60 tonnes per hour for two hours to help keep up with peak periods of traffic where multiple trucks need to tip at once.
Resources recovered from the NDD muds present a significant commercial opportunity for Enviropacific by opening up new revenue streams while minimising disposal costs and diverting significant volumes of material from landfill. Its proximity to Melbourne also means it can command a gate fee for hydrovac companies seeking a convenient processing facility.
CDE's Riccardo Wong says the project demonstrates how partnerships between environmentally-focused companies can drive innovation within the industry.
"What CDE has designed is a wet processing solution that complements Enviropacific's pre-existing thermal desorption unit to form one overall waste processing operation with greater capability than ever before to accept and process with a very high degree of efficiency varied waste in both wet and dry forms.
"Each party has applied their own expertise and the result is a facility that will continue to play a leading role in the recovery and reuse of quality materials extracted from contaminated soils and industrial waste from brownfield sites in Victoria and beyond."
EXPLORE OTHER HYDROVAC PROJECTS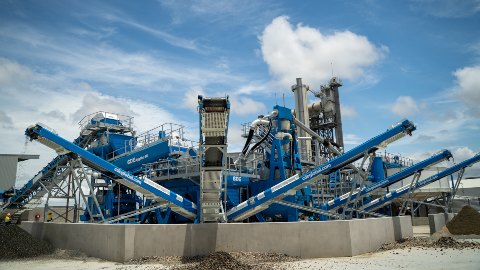 Downer Group, Brendale
Australia
Material C&D Waste, Contaminated Soils, Hydro Excavation Waste, Non Hazardous Soils, Road Sweepings & Gully Waste, Waste Glass Washing
Output 0-0.3mm & 0-4mm Recycled Sand | 5-20mm, 20-40mm & 40-80mm Recycled Aggregates
Downer Group and CDE - paving the way to sustainability. Downer Group aims for 95% landfill diversion with CDE technology.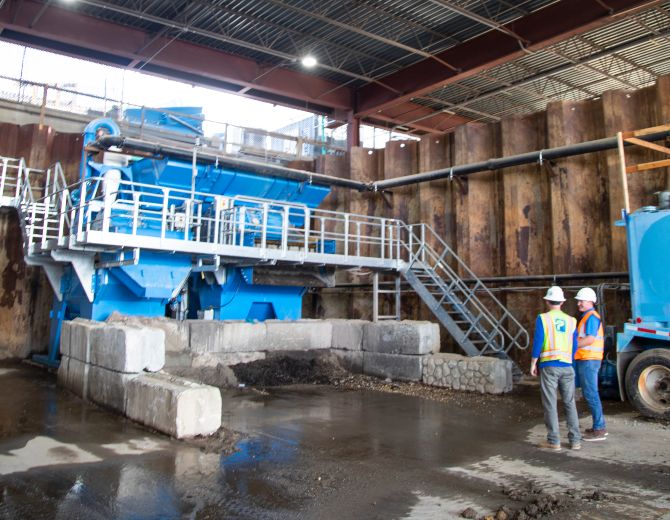 Posillico Materials LLC HYDRO:TIP Upgrade
USA
Material Contaminated Soils, Hydro Excavation Waste
Output 0-#4 Sand | +#4 Aggregates
Posillico upgrade their contaminated soils wash plant with CDE's HYDRO:TIP™ technology for hydrovac waste.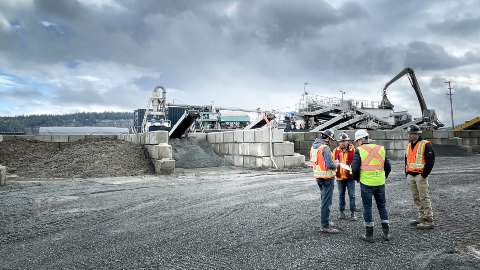 GRT Resource Regeneration Facility

Canada

Material Contaminated Soils, Dredged Sands, Hydro Excavation Waste, Non Hazardous Soils, Road Sweepings & Gully Waste

Output 4" minus rock | Oversize rock | Pea gravel | Sand | Clay for capping

GRT and CDE enhance resource regeneration in Vancouver Island.

;