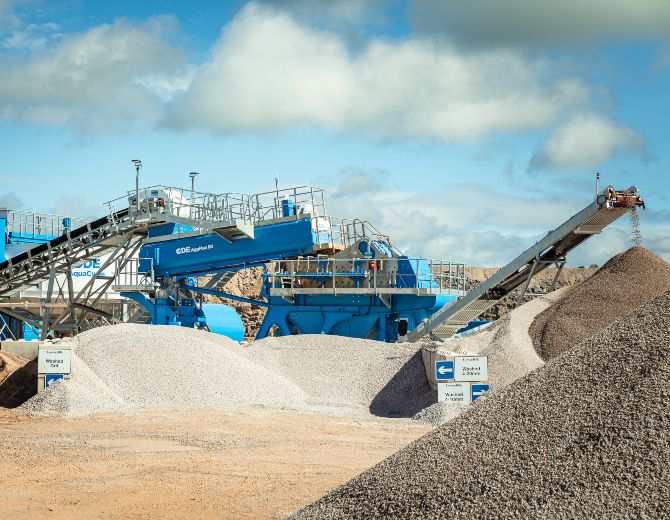 The installation of this modular, specialist sands wash plant for frac sand production took only 6 days.
Output
30-120 mesh frac sand
End Use
Non-conventional petrol oil extraction
Modular Frac Sand Wash Plant Installed in 6 Days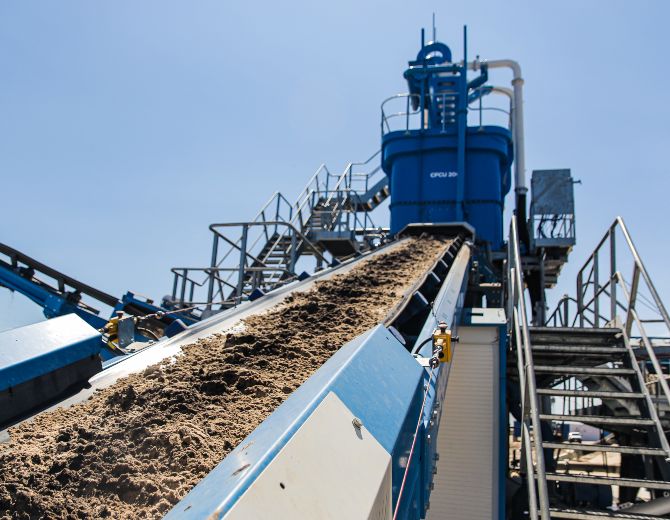 THE CHALLENGE
La Chola has been producing sand and aggregates since 1994 in the Pampa Soler, Concordia province of Entre Rios in Argentina. The family-run company is divided into two businesses with La Chola II formed to focus on the extraction of sand for hydraulic fracking, a market that is currently booming in Argentina.
La Chola had many years of experience in sand and aggregates but wanted to explore opportunities for diversification and in 2016 it began to investigate a new site for fracking sand in the Entre Rios province.
Limited infrastructure and resources meant that the team needed a highly efficient, modular, and small footprint solution that would help maximize yields at the lowest possible operational cost. If the business was to capitalize on the growing demand, it also needed a solution that could be deployed quickly. With substantial experience of developing customized frac sand plants in USA, the company appointed CDE to deliver a cutting-edge wet processing solution.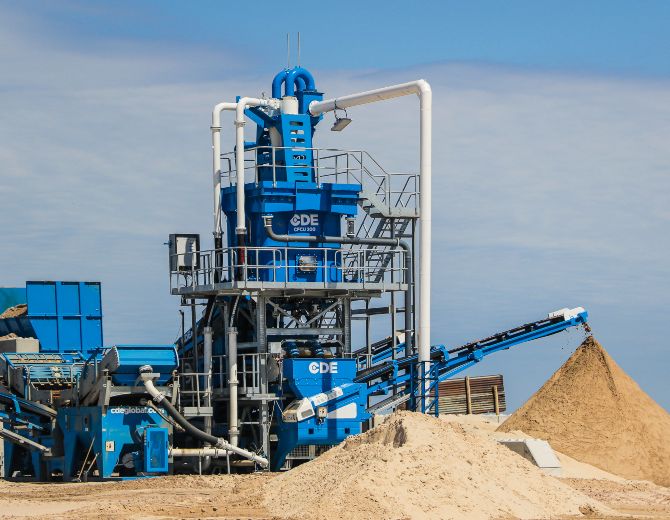 THE SOLUTION
To create the best-customized solution for La Chola's sand geology, CDE worked closed with La Chola to test sand from various areas in our labs and pilot plant in Northern Ireland.
A customized FracLine solution with integrated M2500™, fine screens, and CFCU density & sizing classification system was identified as the most efficient system to meet demands and ensure that the end product met with La Chola's specifications.
The modular plant was pre-wired and pre-tested prior to dispatch, which helped to reduce the overall install time.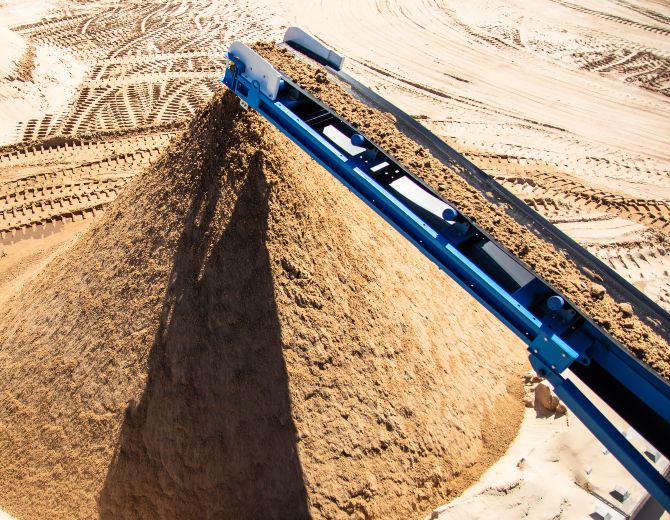 THE RESULTS
The small footprint enabled a rapid deployment. La Chola II was therefore able to get up and running after only 6 days install time, enabling a quicker return on investment. Once installed, the CDE team continued to provide aftersales support on the ground.
Today, the plant is producing 30-120 mesh frac sand, meeting La Chola's regulations for hydraulic fracking sand.
You May Be Interested in These Projects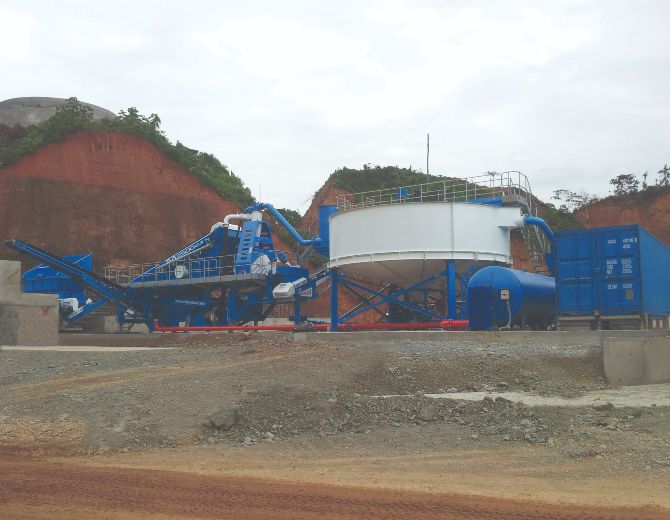 Camargo Corrêa
Venezuela
Material Sand & Gravel, Claybound Aggregates, Dredged Sands, Other Sand & Aggregates
Output 0-5mm washed concrete sand product.
On a new quarry site outside Caracas, Venezuela, Camargo Corrêa wished to dredge the sand and aggregates from a local riverbed and use this material to produce concrete.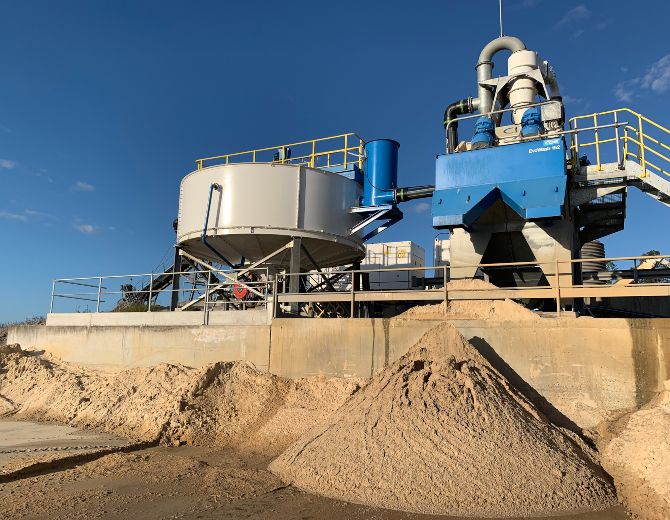 McLennan Earthmoving
Australia
Material Mine Tailings, Sand & Gravel, Manufactured Sands
Output Washed Sand & Aggregates
End Use
Concrete Production,
Construction Products
McLennan Earthmoving significantly reduces downtime with the addition of an AquaCycle 200.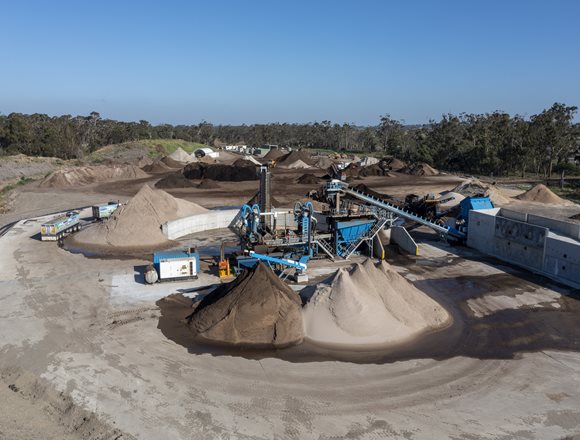 Burdett's

Australia

Material Dredged Sands, Lignite Removal, Sand & Gravel

End Use

Garden Turf,

Construction Products

New CDE 250tph dredge and dry-fed wash plant for sand and gravel supplier Burdett's

;