The installation of this modular, specialist sands wash plant for frac sand production took only 6 days.
Output
30-120 mesh frac sand
End Use
Non-conventional petrol oil extraction
Modular Frac Sand Wash Plant Installed in 6 Days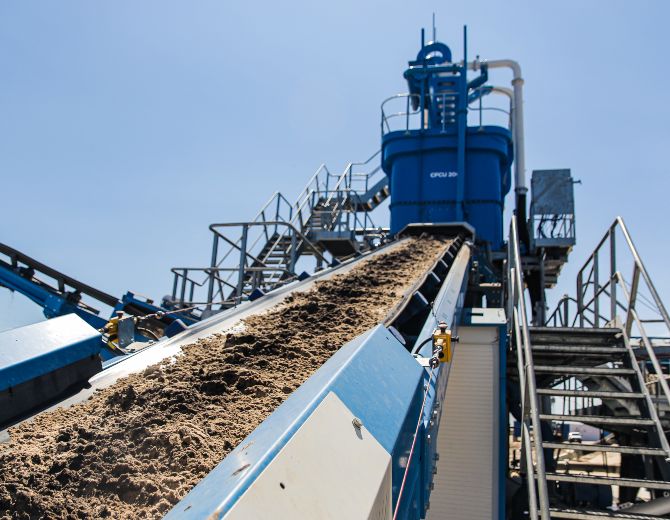 THE CHALLENGE
La Chola has been producing sand and aggregates since 1994 in the Pampa Soler, Concordia province of Entre Rios in Argentina. The family-run company is divided into two businesses with La Chola II formed to focus on the extraction of sand for hydraulic fracking, a market that is currently booming in Argentina.
La Chola had many years of experience in sand and aggregates but wanted to explore opportunities for diversification and in 2016 it began to investigate a new site for fracking sand in the Entre Rios province.
Limited infrastructure and resources meant that the team needed a highly efficient, modular, and small footprint solution that would help maximize yields at the lowest possible operational cost. If the business was to capitalize on the growing demand, it also needed a solution that could be deployed quickly. With substantial experience of developing customized frac sand plants in USA, the company appointed CDE to deliver a cutting-edge wet processing solution.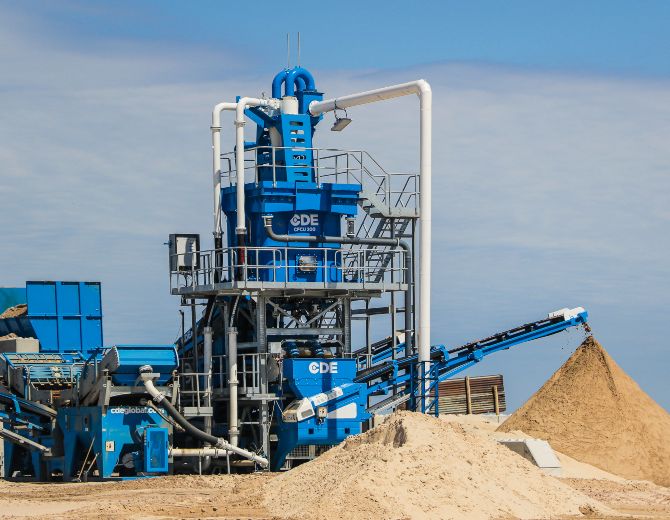 THE SOLUTION
To create the best-customized solution for La Chola's sand geology, CDE worked closed with La Chola to test sand from various areas in our labs and pilot plant in Northern Ireland.
A customized FracLine solution with integrated M2500™, fine screens, and CFCU density & sizing classification system was identified as the most efficient system to meet demands and ensure that the end product met with La Chola's specifications.
The modular plant was pre-wired and pre-tested prior to dispatch, which helped to reduce the overall install time.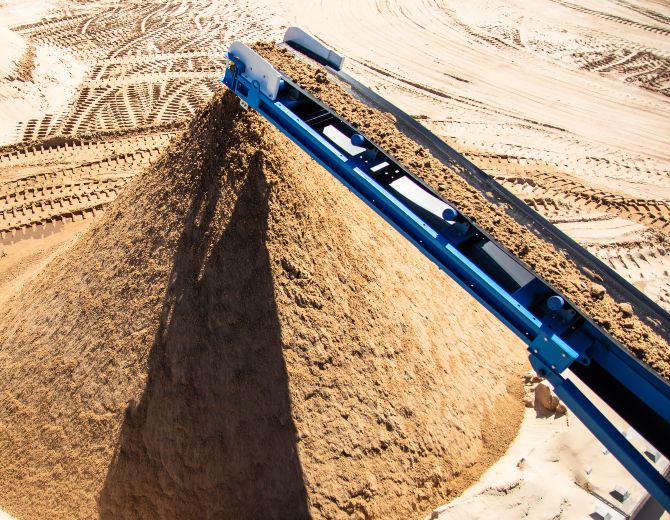 THE RESULTS
The small footprint enabled a rapid deployment. La Chola II was therefore able to get up and running after only 6 days install time, enabling a quicker return on investment. Once installed, the CDE team continued to provide aftersales support on the ground.
Today, the plant is producing 30-120 mesh frac sand, meeting La Chola's regulations for hydraulic fracking sand.
You May Be Interested in These Projects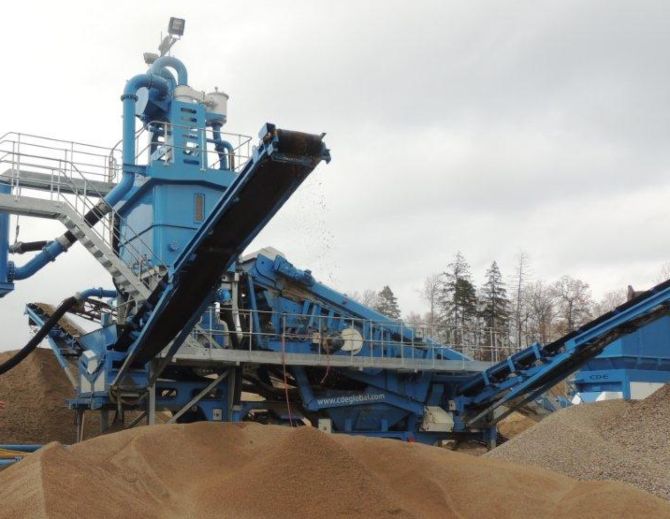 Broderna Bjorklunds Grus AB
Sweden
Material Sand & Gravel, Sports Sands
Output 3 Sands | 2 Aggregates
End Use
Asphalt Production,
Ballast Production,
Road Construction,
Golf Sands,
Landscaping Products,
Topsoil
A 200tph turnkey sand & gravel solution designed to both tackle excess fines in the feed material and resist the Swedish climate, has enabled customer to maximise production.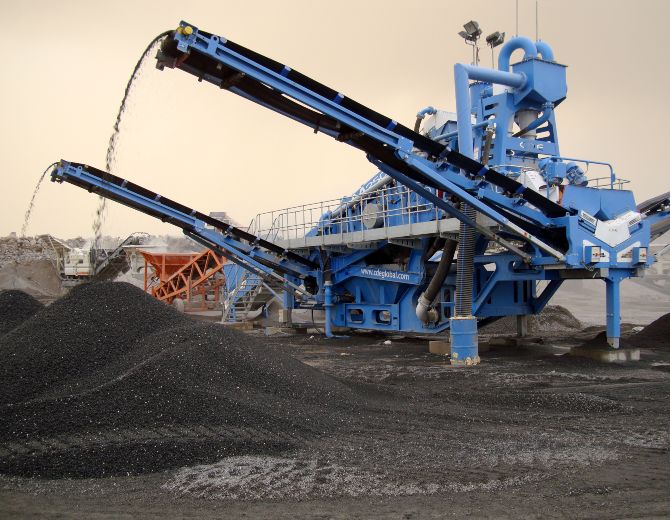 Eren Construction
Turkey
Material Limestone, Crushed Rock, Sand & Gravel
Output 0-4mm sand | 4-15m, 15-22mm, +22mm aggregates
End Use
Construction Products,
Civil Engineering Projects
Processing blasted and excavated limestone and basalt from a major canal project in Turkey.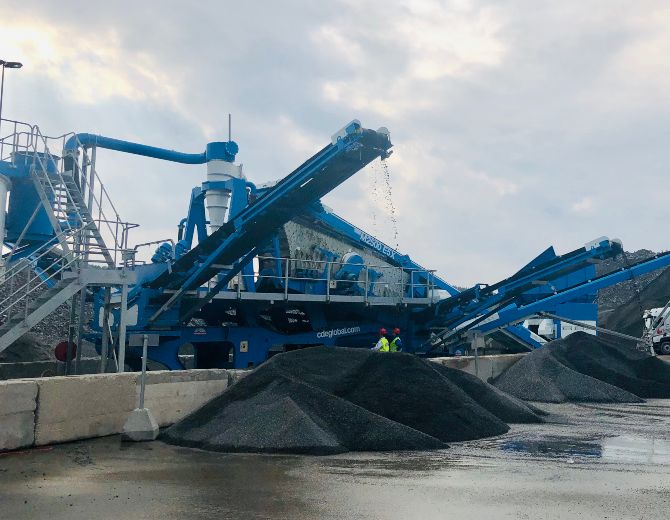 Feiring Bruk

Norway

Material Crushed Rock, Limestone, Manufactured Sands, Quarry Waste, Sand & Gravel

Output 0-2mm Fine Sand | 2-4mm Sand | 4-16mm Aggregate

End Use

Asphalt Production,

Concrete Production,

Cable Sand,

Paving Stones,

Drainage Gravel

150tph CDE wet processing plant reduces fines by 88% for Norwegian aggregates producer Feiring Bruk.

; ;