Little Paxton Quarry, part of Aggregates Industries has been given a new lease of life thanks to the installation of a CDE wet processing plant.
Material
Claybound Aggregates, Limestone, Crushed Rock, Sand & Gravel
Output
3 Sands | 4 Aggregates | +90mm Oversize
End Use
Concrete Production
Decorative Stone
THE CHALLENGE
Aggregate Industries, a leading building materials and solutions company with more than 300 sites across the UK, has brought dormant Little Paxton quarry back to life with a CDE wet processing solution installed in partnership with Aggregate Processing Solutions (APS).
Holding the Responsible Source™ certification, Aggregate Industries was committed to developing the Little Paxton quarry according to strict environmental guidelines as the site is adjacent to Paxton Pits, a Local Nature Reserve (LNR) and a Site of Special Scientific Interest (SSSI). The quarry had been mothballed for six years and Aggregates Industries, through APS, identified CDE as its supplier of choice to maximise the site's materials production potential.
As Aggregate Industries originally did not have an extension planning permission, the company opted to lease rather than purchase a wet processing plant, which it needed to be designed to very specific requirements. Aggregates Industries' 10-year partner APS, which sells, contracts and hires processing equipment, was able to recommend CDE as the only company that could develop a fully bespoke, high-efficiency wet processing solution for Little Paxton. CDE would provide the technical solution and the equipment, which would be installed and operated on site by APS on a price-per-tonne basis.
With a 180 tonne-per-hour feed rate, Aggregate Industries wanted to produce a mixture of aggregates and sands for the construction industry, with the option to blend 20mm, 10mm and 6mm products into a 20-5mm product.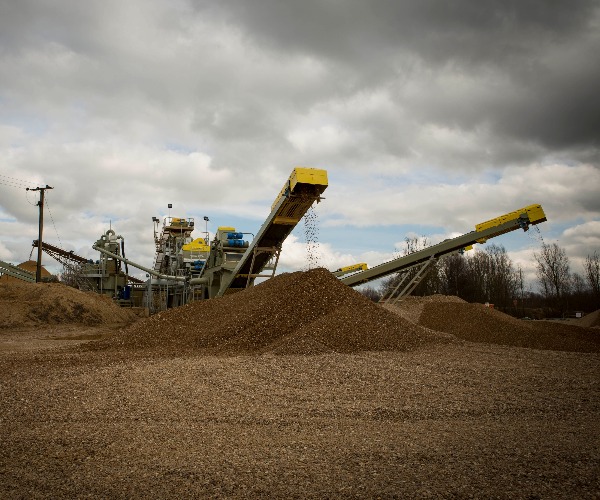 THE SOLUTION
CDE's design and technical engineers, in collaboration with Aggregates Industries, successfully co-created a tailor-made solution that would deal with clay contamination in the raw sand and gravel feed, whilst addressing requirements for a specific layout to match the site's footprint - as well as height, colour and noise restrictions. CDE designed a bespoke modular solution to achieve this objective, with the option to further enhance production requirements at a later stage.
To tackle the clay contamination in the raw feed, Aggregate Industries opted for a complete CDE solution comprising an AggMaxTM 252SR logwasher performing at optimal efficiency thanks to the inclusion of a ProGrade twin deck washing screen, a transfer conveyor and an EvoWashTM triple cyclone sand washing unit. These are completed by six stockpilers, a ProGrade rinsing deck, sizing screens and a Trackstack stockpiling unit. A tracked radial conveyor supplied by APS was added to the installation to allow more flexibility on site.
THE RESULTS
Once the plant was completed and tested at CDE's assembly facilities, APS took delivery of it to install and operate it for Aggregates Industries.
With a 180 tonne-per-hour feed rate from the customer's existing overland conveyor, the Little Paxton quarry now produces +90mm oversize rinsed product, 20-90mm / 20mm / 10mm / 6mm scrubbed product, concrete sand and building sand, as well as soft and sharp sand, with an option to blend 20, 10 and 6mm grades into a 20-5mm product. These are sent to market to be used mainly in concrete applications but are also sold to the decorative aggregates market across a range of regions including Scotland.
You May Be Interested in These Projects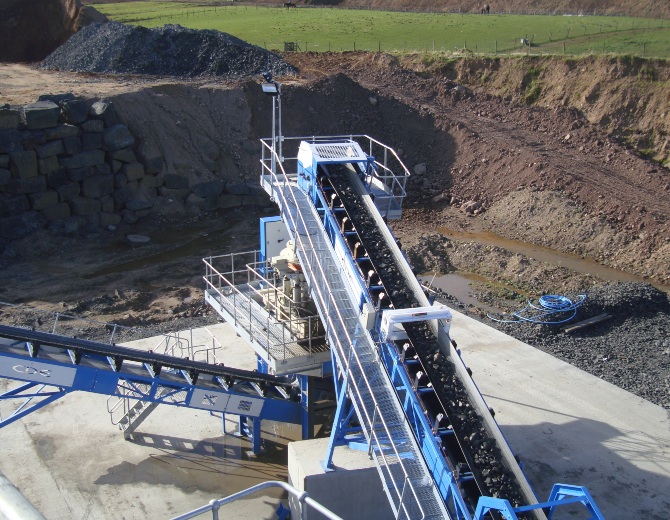 Skene Group Quarries
Scotland
Material Crushed Rock, Quarry Waste
Output Washed Sand & Aggregates
When searching for a turnkey wash plant, Skene Group chose CDE to ensure their ethos to "Produce good quality products in a safe and economic manner" was upheld.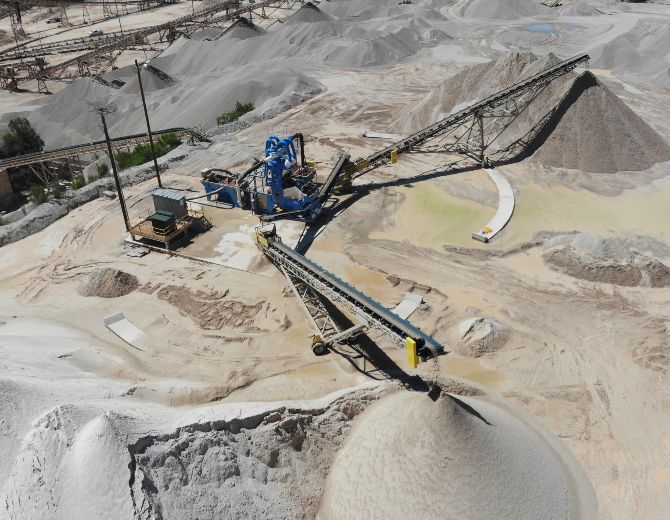 Oldcastle Materials
Texas, USA
Material Sand & Gravel, Limestone, Crushed Rock
Output C-33 Concrete Sand & Mason Sand
Texan construction materials company Oldcastle Materials upgrade to CDE technology for optimal sand washing efficiency.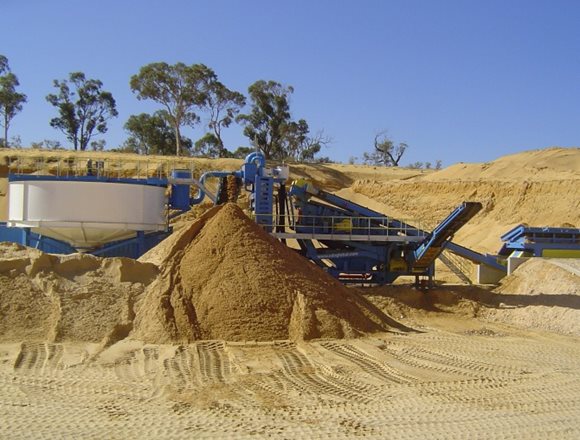 WA Limestone

Australia

Material Claybound Aggregates, Silica Sands, Sand & Gravel

Output 7 Sized Sands & Aggregates

End Use

Construction Products,

Glass Production

WA Limestone runs CDE equipment for 3 years producing 1,000,000 tons of concrete sand and gravel with no spare parts required.

;