Texan construction materials company Oldcastle Materials upgrade to CDE technology for optimal sand washing efficiency.
Material
Sand & Gravel, Limestone, Crushed Rock
Output
C-33 Concrete Sand & Mason Sand
CDE EvoWash Dual-Pass Sand Processing Plant at Oldcastle Materials, Texas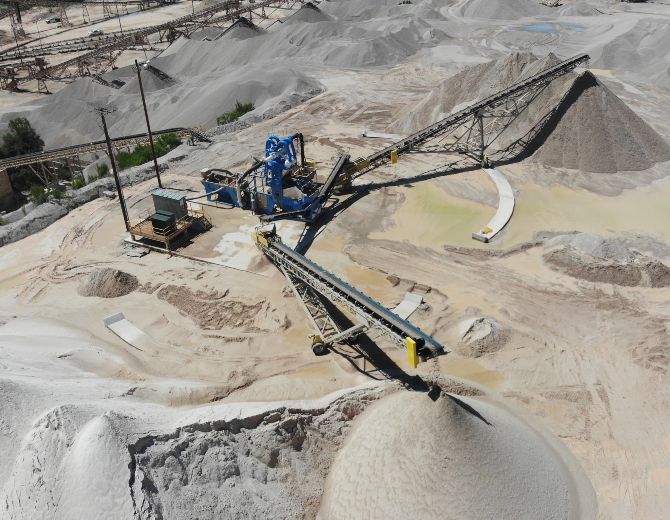 THE CHALLENGE
Since American leading construction materials producer, Oldcastle Materials upgraded its Burnet County quarry with a new all-in-one EvoWash dual-pass sand processing plant, inconsistent production levels and loss of fines to ponds are a thing of the past.
The Burnet sand and aggregates company is part of Oldcastle Materials' national network of construction solutions and applies its knowledge of local buyers' requirements to its USA-wide expertise. It processes raw limestone feed to produce construction materials, including concrete sand.
Sand Screw Replacement
The wash plant at Burnet was initially equipped with a 44'' sand screw, a hydrocyclone and a dewatering screen intended to process 200 tph of limestone. However, valuable sand was lost to the settling ponds and the final product contained high levels of moisture.
Lowell Lindsey, Plant Manager at Oldcastle's Burnet Quarry said: "After identifying the cause and impact of the inefficiencies affecting our existing equipment, we knew we had to invest in an upgrade to ensure we could operate at full feed capacity and extend the life of our settling ponds.
"However, before upgrading to a larger sand screw, we wanted to check out cyclone technology, which is becoming increasingly popular in the materials washing industry. We contacted the local CDE office in Cleburne for one of their experts to analyze our material and current production process so that they could offer an alternative and more efficient solution to our existing operations.
"CDE quickly made contact and proceeded with a site audit, sand and equipment analyses, to then propose a tailor-made washing solution for our needs. To back up its proposal, CDE took us to a nearby site, where the equipment CDE was suggesting for us, an EvoWash dual-pass plant was running.
"We were impressed by the quality and performance of the equipment we saw and requested a quote from CDE. Following this, we opted for a CDE solution and our new EvoWash replaced our sand screw in late 2017."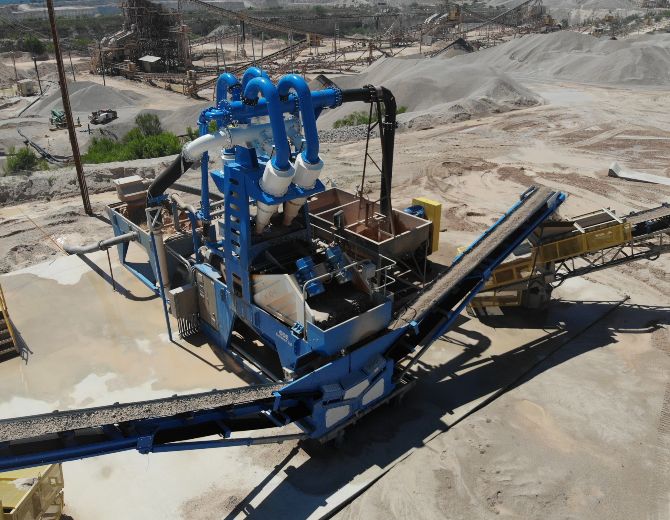 THE SOLUTION
A dual sand pass EvoWash 251 was offered as a solution with substantial benefits compared to the original sand screw system. A compact and user-friendly plant, the new system can efficiently process feed material to produce two products simultaneously that are ready for market straight from the belts.
After extensive testing by CDE to determine the proportion of silt material to be removed from the Burnet quarry's raw feed, bespoke specification of the cyclone set up was calculated for unrivalled control over silt cut points. As an added revenue and environmentally friendly bonus, the retention of all quality fines available in the raw feed translates into reduced maintenance costs and a longer lifetime for the settling ponds.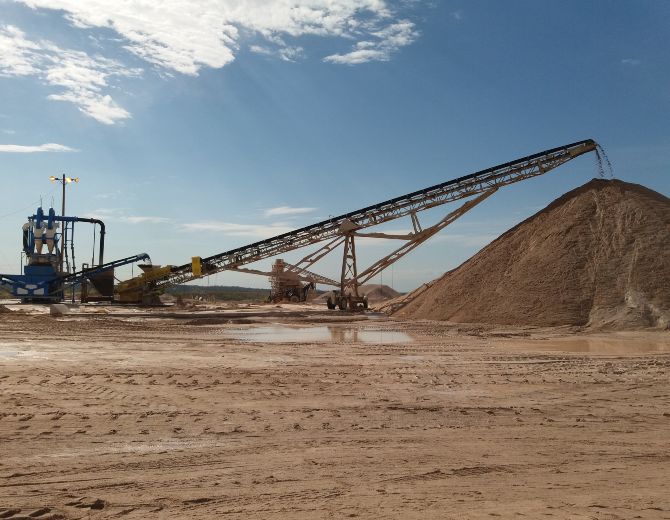 THE RESULTS
With >95% separation efficiency achieved with CDE cyclone technology, Oldcastle Materials' Burnet quarry now produces 200tph of concrete sand and 40 tph of mason sand at the same time. CDE's unique design means that the operator can control the curve of the concrete sand by adding or removing more of the mason sand to reach the desirable grading of the main C-33 concrete sand. Moisture content of the washed sand products has also significantly decreased compared to the previous technology, meaning sand can be immediately loaded to trucks without the need to wait for it to further dry in the stockpile.
Aside from production levels, Oldcastle Materials also needed to maximize the life span of its settling ponds. With the substantial reduction in fines lost to ponds, maintenance and downtime have drastically decreased, and so have associated costs. The company is now operating to optimal capacity with increased production and product quality and benefits from a reduction in costs and an extended lifetime of its settling ponds.
Tom Wick, Business Development Manager at CDE, concludes: "At CDE we put all our passion and expertise in developing equipment that is tailor-made for each client to the highest quality standards. Return on investment is fast thanks to reduced requirements for parts, highly efficient water management as well as longer and more reliable running time.
"The CDE product ranges are specifically designed to require minimum attention, minimum civils and a minimum number of operators thanks to its one-touch technology, so that it can be left to simply produce clean sand and aggregates at the required rates."
You May Be Interested in These Projects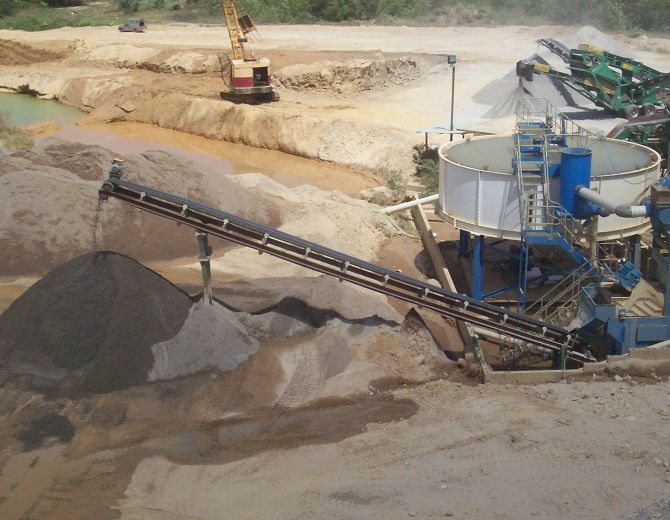 Sampete Group
Trinidad & Tobago, Latin America
Material Sand & Gravel, Claybound Aggregates, Quarry Waste
A CDE Sand Washing Plant was installed with the Sampete Group and has been running for 15 years. The project includes an AquaCycle and an EvoWash.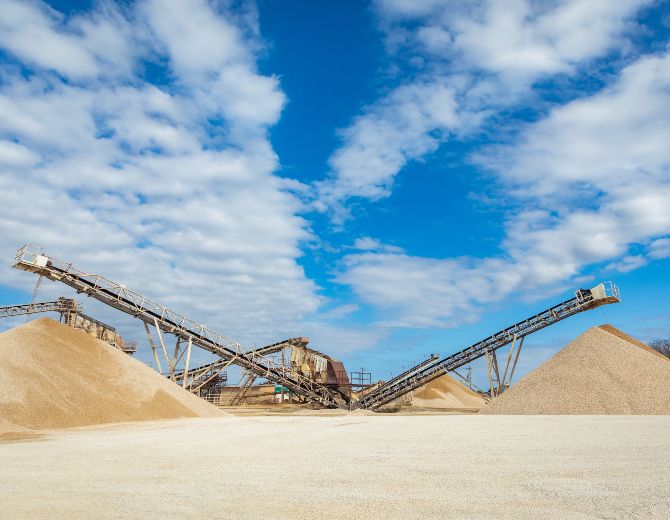 Wheatcraft
Texas, USA
Output Washed 0 – ¼" sand | Washed 0 - #8 sand
Texas-based Wheatcraft Inc enjoys huge increases in production thanks to CDE EvoWash technology replacing their traditional sand screw system.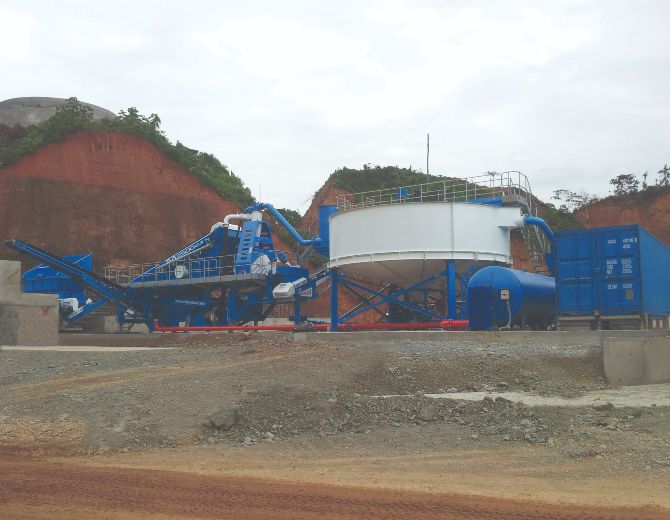 Camargo Corrêa

Venezuela

Material Sand & Gravel, Claybound Aggregates, Dredged Sands, Other Sand & Aggregates

Output 0-5mm washed concrete sand product.

On a new quarry site outside Caracas, Venezuela, Camargo Corrêa wished to dredge the sand and aggregates from a local riverbed and use this material to produce concrete.

;