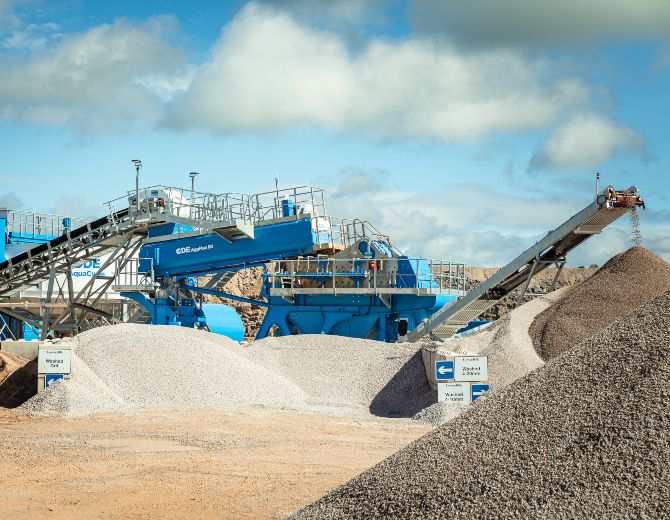 CDE washing plant increased the value of final products by 50%.
Output
3 x aggregates: 20mm, 10mm and 6mm chips | 2 x sands: concrete sand and building sand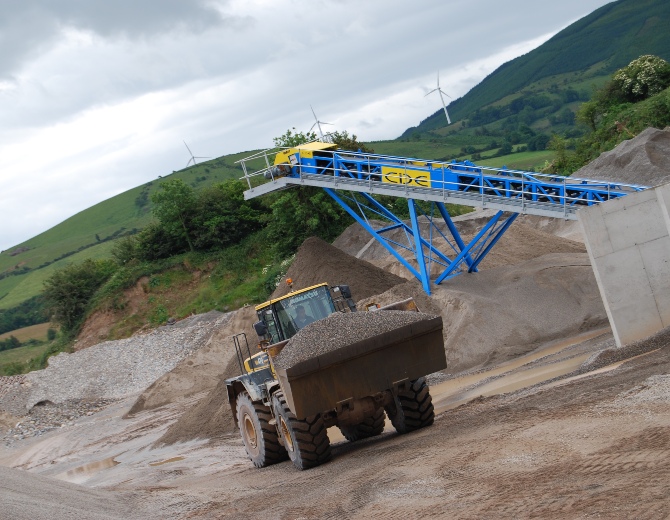 THE CHALLENGE
Seamus Ryan Sand & Gravel quarry is located in Co. Tipperary, outside Toomyvara – a small village on the N7 between Roscrea and Nenagh – and has been in operation since 1999.
Up until the installation of the CDE plant, the company was dry screening all 25mm down material at the site, but had grown unhappy with the final price its products were commanding which was being impaired by excess fines. Both of these factors combined were reducing the sell price of the company's products quite significantly.
The decision to introduce the washing plant came after several discussions with CDE about the added value that a CDE washing plant could bring.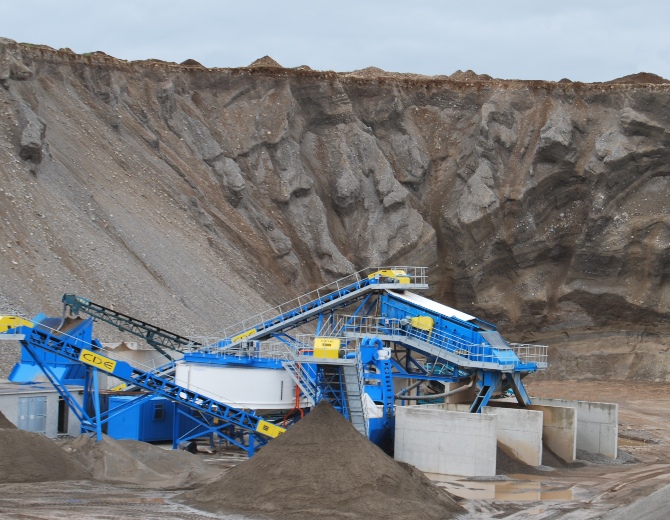 THE SOLUTION
CDE's considerable experience working with difficult materials and successfully adding value was key to CDE being selected.
The plant installed by CDE has a capacity of 300 tons per hour and processes -25mm material. The equipment supplied includes a 55 tonne feed hopper with combined 25m inclined conveyor. This conveyor feeds a large triple deck rinsing screen from CDE's ProGrade range. The product output from this screen is 3 sizes of chips: 6-10mm, 10-20mm and +20mm – which are discharged into concrete bays. The -6mm material is sent to one of CDE's
EvoWashTM dual sand plants and produces concrete sand and building sand. The sand plant removes all the -63 micron material and this is sent to the AquaCycleTM thickener along with the waste water. The sludge from the thickener tank is then pumped to ponds, while the clean water is recycled back to the washing plant, significantly reducing the requirement for fresh water to feed the system.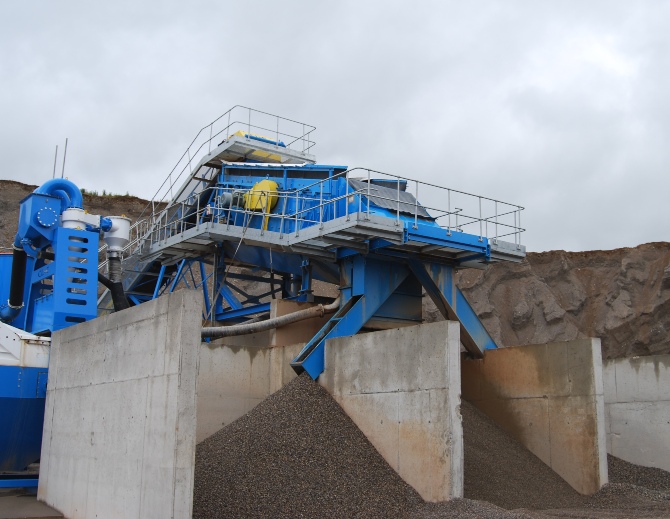 THE RESULTS
Since commissioning of the CDE washing plant, Seamus Ryan has seen a 50% increase in the value of the products he has available to sell. This is a result of the higher specification of the material being produced as a result of CDE's washing technologies being introduced to the site.
All 5 products produced by now are of a superior quality to those products of the previous dry screening operation. The use of high specification components on all of CDE's equipment is the first stage of this process but this is supported by a continuing focus on innovation and improvement of the current systems.
You May Be Interested in These Projects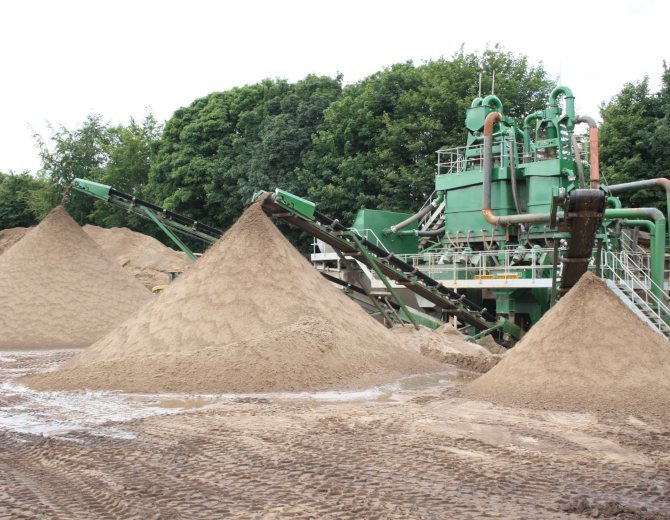 Independent Aggregates
Scotland
Material Sand & Gravel, Sports Sands
Output USPGA sand | Medium fine sand | Pond sand
End Use
Golf Sands,
Construction Products,
Asphalt
Processing natural sand and gravel to create quality sports sands as well as concrete sands and asphalt sands.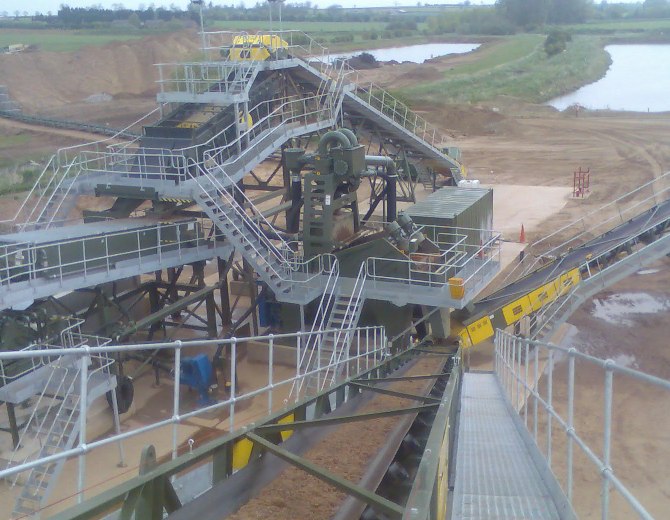 Lafarge Brooksby
England
Output 5 – 10mm, 10 – 20 mm & +20mm aggregates | coarse sand | fine sand
Lafarge benefit from increased efficiencies following the introduction of a turnkey 180tph CDE washing plant.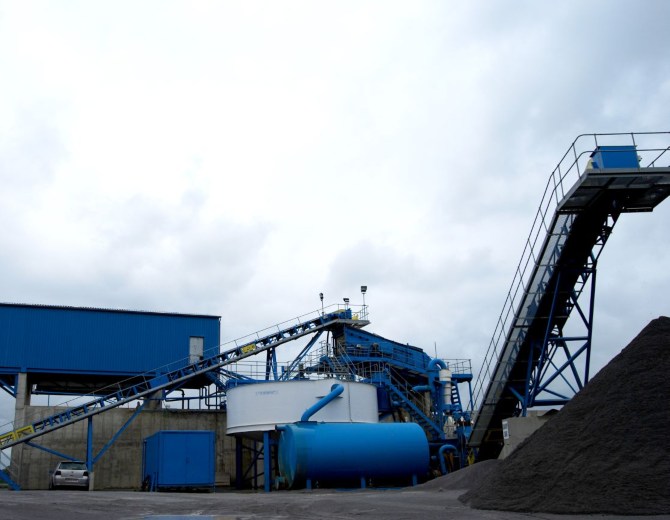 Liam Lynch Quarries

Ireland

Material Limestone, Quarry Waste, Crushed Rock, Manufactured Sands, Sand & Gravel

Output 20mm, 10mm and sand for the concrete mix

Turnkey washing plant processing -6mm crushed limestone with high fines content and producing aggregates and manufactured sands.

;