The 15tph road sweepings and gully waste recycling system recovers up to 98% of materials for reuse.
Material
Road Sweepings & Gully Waste
Output
0-4mm Clean Sand & Grit
End Use
Road Fill
Pipe Bedding
Landscaping
Construction Products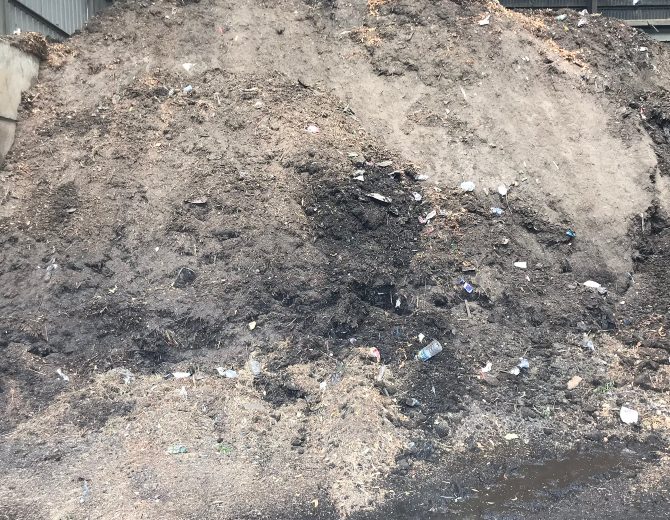 THE CHALLENGE
SUEZ UK is a recycling and resource management company who are known for providing innovative solutions throughout the UK and in 2010 it managed more than eight million tonnes of waste through a network of recycling, composting and landfill facilities.
Prior to the installation of the CDE recycling solution, all of the material which currently passes through the facility was taken directly to landfill.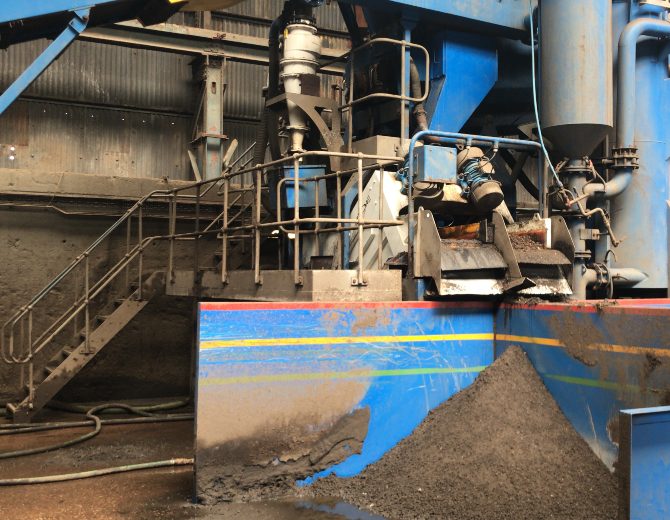 THE SOLUTION
The 15 tonne-per hour road sweepings and gully waste recycling system provided to SUEZ UK includes a G:MAX, AquaCycle™ full water treatment system and a filter press.
Following extensive material testing there were several new pieces of equipment developed including a bespoke material specific feed hopper arrangement, along with a AggMax™ logwasher specifically designed to handle heavily contaminated material.
SUEZ UK also invested in CDE Preventative Maintenance programme through which assessments are carried out to ensure that all aspects of the plant are performing to optimum levels. CustomCare Manager at CDE, Martin Jackson comments, "Through a close working relationship, it was identified that further efficiencies could be achieved by replacing the Filter Press with a Centrifuge . The introduction of the Centrifuge allows the plant to more efficiently deal with the higher silt contents and cope with the variability in the feed material".
In addition to the centrifuge, CDE has also successfully installed their new CO:FLO™ unit at the SUEZ UK Neatchells Lane site. The CO:FLO™ has been designed to improve water cleanliness and reduce chemical contaminants found in the clean water stream at recycling plants.
The CO:FLO™ is a multi-staged process which incorporates both mechanical and chemical treatments, ensuring the optimum water clarity is maintained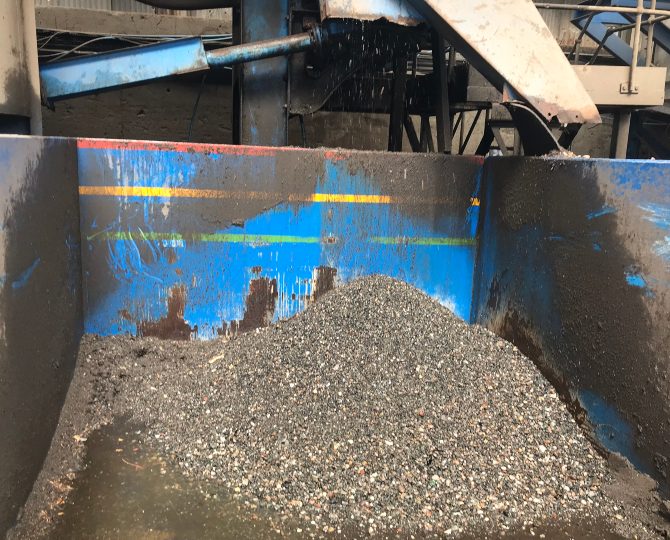 THE RESULTS
Through this recycling process, SUEZ UK are helping their clients to achieve their recycling targets while also reducing their requirement for virgin aggregate and increases composting volumes.
Up to 98% of the road sweepings that passes through the plant is recycled for use in various elements including sand, washed aggregate and compostable material which will be recovered from the incoming road sweeping waste using the latest technology.
This facility processes more than 40,000 tonnes of road sweepings each year which would have previously been landfilled.
You May Be Interested in These Projects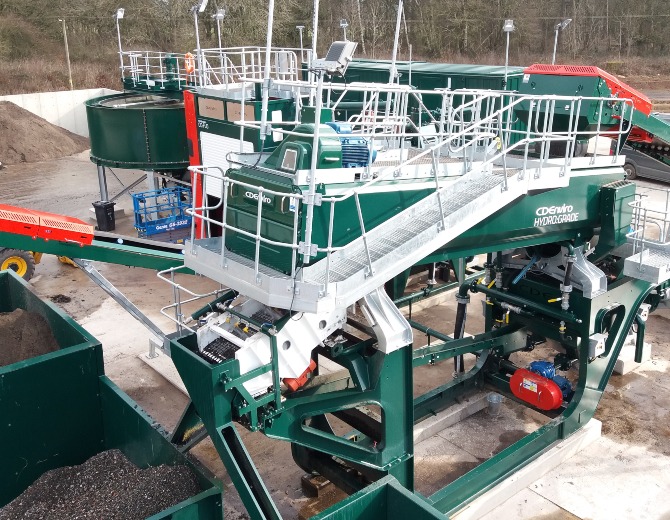 Biffa Meece
England
Material Road Sweepings & Gully Waste
Output 0-4mm & 5-40mm Aggregates
End Use
Trench Fill,
Pipe Bedding,
Non-Structural Concrete
State-of-the-art road sweepings recycling plant helping to divert almost 90% of material from landfill.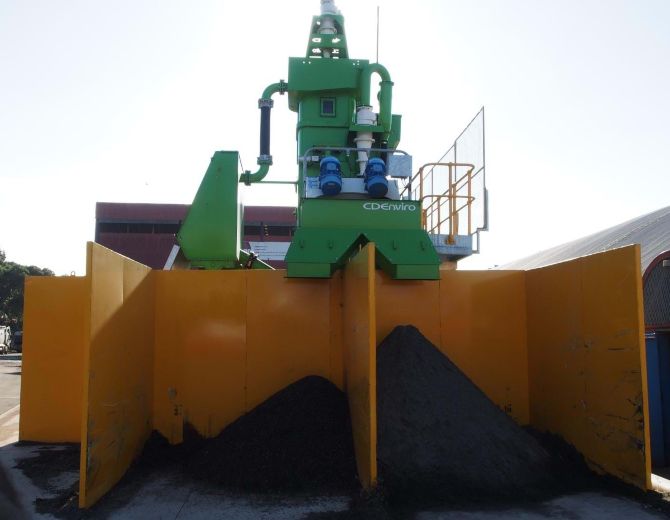 Citywide
Australia
Material Road Sweepings & Gully Waste
Output 1 Sand | 2 Aggregates | Filter Cake
Australia's first street sweeping recycling plant.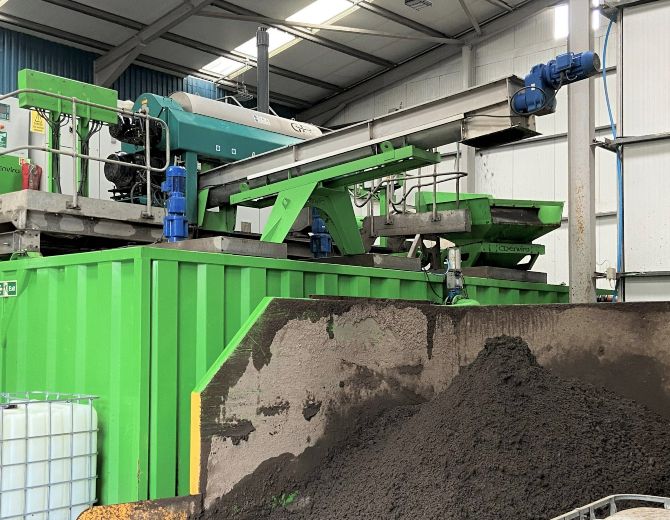 UBU Environmental Ltd

England

Material Road Sweepings & Gully Waste

Output 2 Sands | 4 Aggregates

End Use

Construction Products,

Soil Amendment

Bespoke road sweepings recycling facility diverting up to 85% of road sweepings and gully waste from landfill.

; ;