Bespoke road sweepings recycling facility diverting up to 85% of road sweepings and gully waste from landfill.
Material
Road Sweepings & Gully Waste
Output
2 Sands | 4 Aggregates
End Use
Construction Products
Soil Amendment
25tph Road Sweepings Solution Installed for UBU Environmental Ltd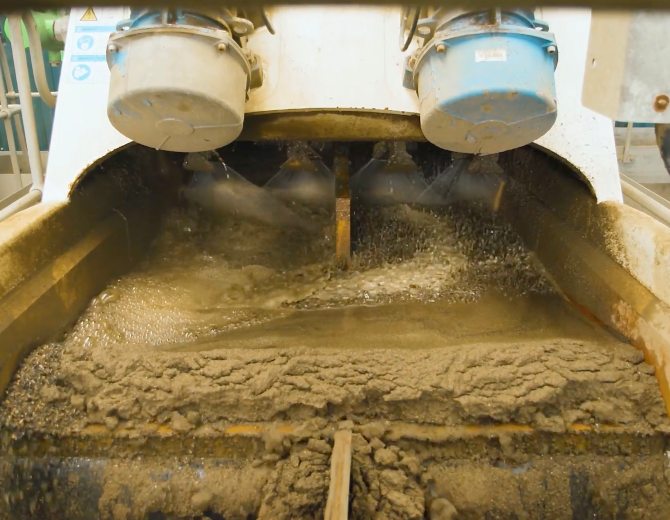 THE CHALLENGE
As a processor of road sweeper waste, it was imperative that UBU Environmental Ltd adopted a technology solution that would both process waste to reduce contaminants, and have the capacity to recover and re-use this material.
In 2012, UBU was having problems with the disposal of the waste that their road sweepers bring in. Because the waste is wet, constraints on landfills meant that the waste had to be stockpiled and dried before it could be disposed of. What's more, UBU were highly conscious of their environmental impact and wanted to find a more sustainable solution. UBU approached 3 different companies to find a method to dispose of the waste and chose CDE as their preferred partner due to the company's ethos and focus on long-term customer service. Initial discussions between CDE and UBU Environmental were followed by lengthy negotiations to obtain planning permission, with permission finally being granted in late 2015.
The commissioning of any new plant is a major milestone in the lifespan of a project. For wet processing industry experts CDE it represents the culmination of months, sometimes years, of site audits, lab-based research on materials, competitive tendering and collaborative design workshops, whereby the manufacturer co-creates an engineered-to-order solution with its customer.
A process with a clear purpose, it is designed to nurture relationships, turning customers into partners and partnerships into long-standing relationships. It is these relationships that underpin the truest test of a solution after is has been commissioned: its durability and ensuring maximum availability throughout its lifecycle.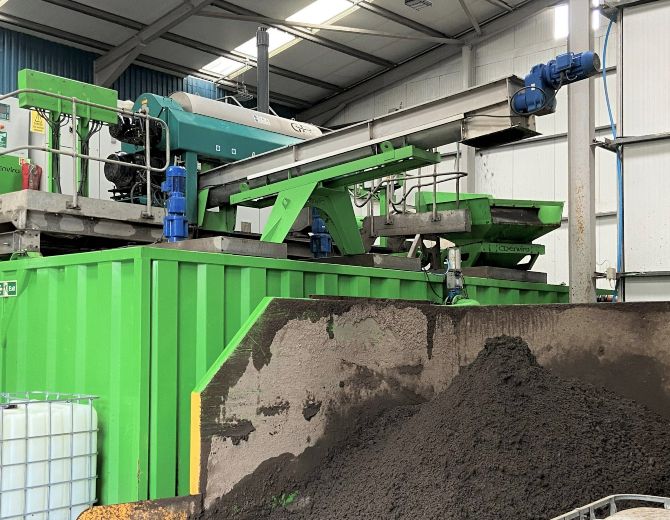 THE SOLUTION
In 2016, CDE and Manchester-based UBU Environmental Ltd established such a partnership following the commissioning of a turnkey recycling plant to process up to 50,000 tonnes of road sweeper and gully waste annually.
Their recycling system comprises a trommel, CO:FLO™ water clarification system, AquaCycle™ thickener, EvoWash™ sand washing plant, AggMax™ logwasher and a decanter to recover fines. The plant has enabled UBU to reduce contaminants and recover and reuse high-value sand and aggregates from its incoming inert road sweepings and gully waste.
UBU contracts manager Nick Thornley says investment in CDE technology transformed how the company processed its waste, supporting it to lead the change in sustainable site clearing by minimising waste-to-landfill volumes.
"When we first engaged with CDE in 2012 we recognised the changes that were afoot and understood that our approach to sustainable practices and materials processing would define the very sustainability of our business in the future. Our commercial success was very much linked to our environmental credentials. A healthy environment is also one where business can thrive."
THE RESULTS
The CDE plant is enabling UBU to recover up to 50 tonnes per day of washed aggregates and up to 125 tonnes per day of washed sand which are being supplied to the local construction industry as high-quality alternatives to virgin quarried sand and aggregate.
Planning for the future
In its continued drive to innovate in this waste recovery sector, UBU has sponsored a Public Available Standard (PAS) which seeks to define a standard where the 'cake' can be utilised as a growing media or soil amendment.
At present, UBU is diverting up to 85% of its customers road sweepings and gully waste from landfill, and the business is now targeting total utilisation of incoming through the creation of PAS115.
"Now that we are hopefully close to another huge step towards zero waste with PAS 115," Rebecca Murphy–Peers explains, "CDE has offered its support once again to help us accelerate advancement of the circular economy."
"For the companies that require UBU to remove their waste from site, this is a perfect circular economy solution in action. What we're proposing is recovering growing media and soil amendments from our street sweepings and inert gully waste for use in areas such as urban tree planting. This material is often swept up in these very environments in the first place. The filter cake has all the characteristics required for use as a growing media to reduce the decline of natural soils through erosion and contamination and support efforts to increase biodiversity and green spaces in urban settings."
Fergal Campbell, Business Development Manager at CDE, says its long-standing partnership with UBU is pushing the boundaries of what is possible in the circular economy.
"UBU's drive and ambition to accelerate the rate of change within the industry in pursuit of a more sustainable future is evident in how it is constantly looking for ways of reducing its environmental impact. Most recently, this is demonstrated through its sponsorship of PAS 115.
"We are very proud to partner with a business that shares our passion for finding solutions to the environmental challenges that face us all.
"Its pioneering solution for recovering and utilising growing media from road sweepings and gully waste is a significant endorsement of the efficiency and engineering excellence of CDE technology. It demonstrates what is possible with the right technology and the motivation to adapt to more sustainable ways of working."
As specified by the British Standards Institute, PAS 115 is titled; Road sweeping and gully waste (non-hazardous)1) – Materials derived for future use in soils or soil amendments – Specification*. The hope for this PAS being that it will open up new avenues for the materials UBU can produce from this Treatment plant such as suitable growing media to be used as part of exciting new urban tree planting projects.
CustomCare as standard
Almost a decade later and the relationship between UBU and CDE has grown from strength to strength, as Rebecca Murphy-Peers, Group Manager at UBU, explains.
"As a business, UBU have been extremely impressed with the way that CDE have supported and accompanied us on our journey to a complete a circular economy for our road sweeper waste."
Rebecca added that a shared purpose and desire to engineer innovative solutions to address common waste issues in the industry has underscored the success of the project.
"The initial investment in our bespoke waste treatment plant was a giant leap for UBU and CDE were vital in helping us tackle this issue of sustainably."
Central to the long-standing relationship is CDE's approach to aftersales support.
Once a project is commissioned, every CDE customer is introduced to its CustomCare team which provides after sales support to guarantee customers get the maximum performance from their CDE equipment. This responsive, on-the-ground support means CDE is better equipped to strengthen its direct relationships with customers and supply or fit replacement high-wear parts to ensure a plant is running at optimum efficiency to boost return on investment.
"The CDE CustomCare team have been outstanding in ensuring that the treatment plant has operated over the past five years at optimum availability," Murphy adds.
A proactive approach, the CDE CustomCare offers 24/7 service and support delivered by an in-house team of service engineers knowledgeable of the full CDE equipment range and familiar with the objectives and operation of any customer's plant.
The service includes regular preventative maintenance inspections (PMI), boots-on-the-ground support through customer site visits, the detailing of recommended parts lists, outlining time required to fully fit replacement parts to enable customers to forward plan, and stocking common wearables locally for rapid dispatch to ensure maximum operational time.
UBU Contracts Manager Nick Thornley explains: "As our demand grows, so too does the requirements of the plant. The treatment plant has been able to successfully keep up with demand and varying seasonality of the waste whilst ensuring that the materials it produces are consistently of the highest quality and meet the same standard as virgin sand and aggregate materials."
Since commissioning, he says CDE's CustomCare team have been "second to none".
"Their proactive maintenance program which includes monthly inspections is just one of the ways in which we're able to ensure that our plant can continue to meet our demands regardless of the volume or consistency of the feed.
"With their support and expertise, we're able to optimise the plant to tackle feedstock that can vary greatly. We're currently producing six different grades of aggregate and sand with the ability to tailor the grades of some of the materials to suit our customers' requirements."
Pandemic preparedness
Durability and reliability are key attributes of CDE technology, backed up by responsive on-the-ground support from its CustomCare team. However, as the industry adjusted to new ways of working throughout the pandemic, and at a time when travel was restricted, CDE's focus on technology proved critical for maximising plant uptime for UBU.
UBU Contracts Manager, Nick Thornley says, "As we have continued to operate through the majority of the pandemic, we've been really impressed with the continued support from CDE which has included regular courtesy calls. Most impressive of all has been CDE's ability to access the treatment plant remotely so that they can assist with any problems arising. Often, this has identified potential issues that we've been able to correct through the reliable delivery of additional parts or consumables before they become a problem."
*This title is current as of the 13/08/2021 and is subject to change before final publication of PAS 115.
You May Be Interested in These Projects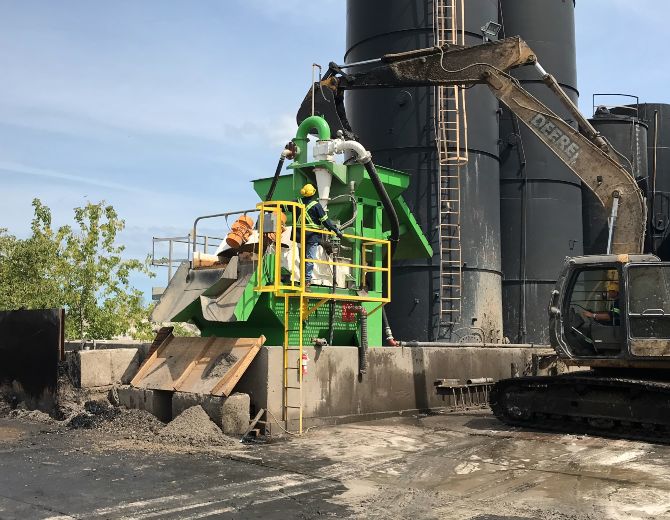 Da-Lee Environmental Services
Canada
Material Hydro Excavation Waste, Road Sweepings & Gully Waste
Output Recycled Sand & Aggregates
End Use
Pipe Bedding,
Road Fill,
Landscaping
Ontario-based Da-Lee Environmental Services invests in CDE equipment to reduce disposal and transport costs.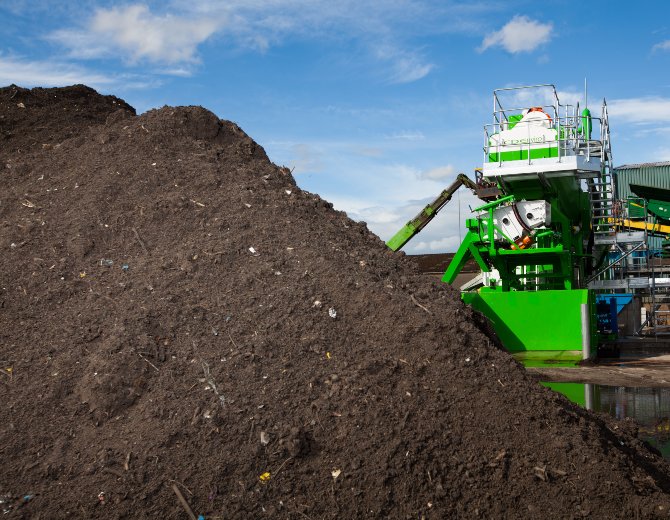 Irish Waste
Northern Ireland
Material Road Sweepings & Gully Waste
Output 0-4mm Fine Aggregate & 5-40mm Aggregates
End Use
Trench Fill,
Pipe Bedding,
Non-Structural Concrete
90% of road sweepings waste is diverted from landfill through state-of-the-art recycling facility.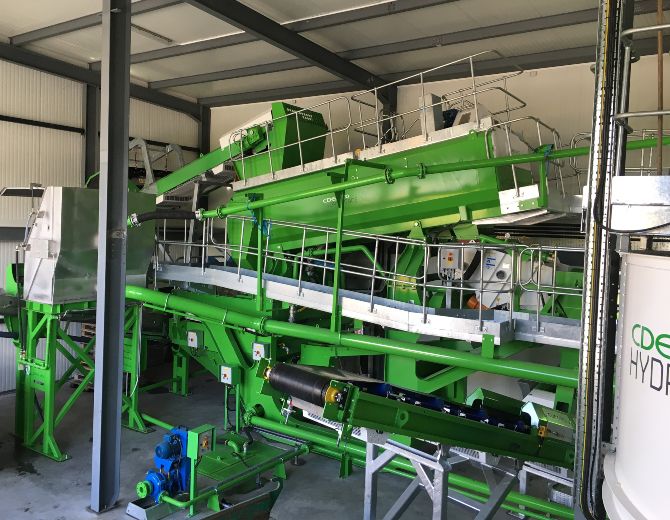 Videsa

Switzerland

Material Road Sweepings & Gully Waste

Output 1 Sand | 2 Aggregates | Filter Cake

End Use

Concrete Production,

Road Fill,

Pipe Bedding,

Landscaping Products

10tph turnkey recycling solution recovering sand and stone from road sweepings and gully waste, limiting waste quantities and reducing transport costs.

;