10tph turnkey recycling solution recovering sand and stone from road sweepings and gully waste, limiting waste quantities and reducing transport costs.
Material
Road Sweepings & Gully Waste
Output
1 Sand | 2 Aggregates | Filter Cake
End Use
Concrete Production
Road Fill
Pipe Bedding
Landscaping Products
Videsa 10tph Road Sweepings Recycling Solution Installed in Switzerland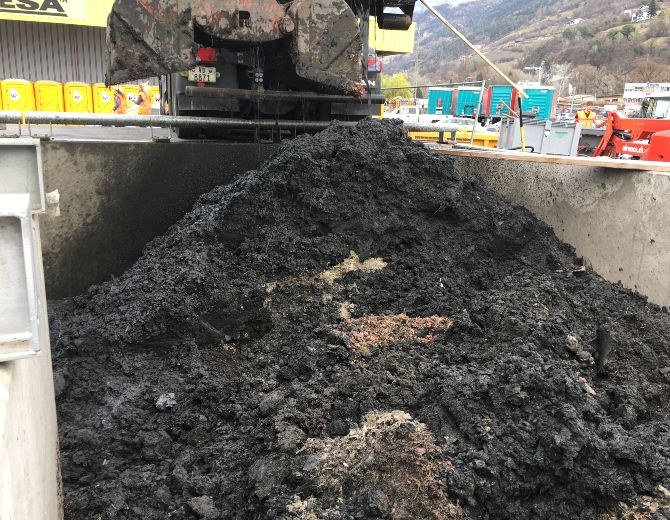 THE CHALLENGE
Founded in 1966, Videsa SA. is a specialist company in the field of sanitation & remediation works in Valais, Switzerland. The family-run business is the leading waste management company in its area. The company services the government, community, industry and household sectors. Services include waste collection, road sweeping and cleansing, pollution and flooding intervention, sewage transportation, waste oil transportation and hygiene facilities for festivals and events.
The requirement for a treatment solution to process and recover waste was identified by Videsa SA. due to a combination of the cost of landfill and transportation in Switzerland. When CDE introduced technology capable of recycling materials for re-use it was deemed necessary for commercial reasons, and equally importantly, it allowed the company to reaffirm its founding and over-arching values of environmental protection and sustainability.
Legislation in Switzerland specifies that waste cannot be exported over the Swiss borders and must be disposed of, or treated in Switzerland. This can be a costly route as disposal costs vary and can be as high as €140/ton. Andrew Wilson, Business Development Manager for the regions states, "Road sweepings command a high disposal charge in Switzerland, and in addition to this the number of available landfills that are willing to take this waste is decreasing. This means waste handlers, like Videsa SA., are required to transport it long distances to existing treatment sites. Our technology offers huge disposal cost savings and significant transport savings by recycling the material for re-use."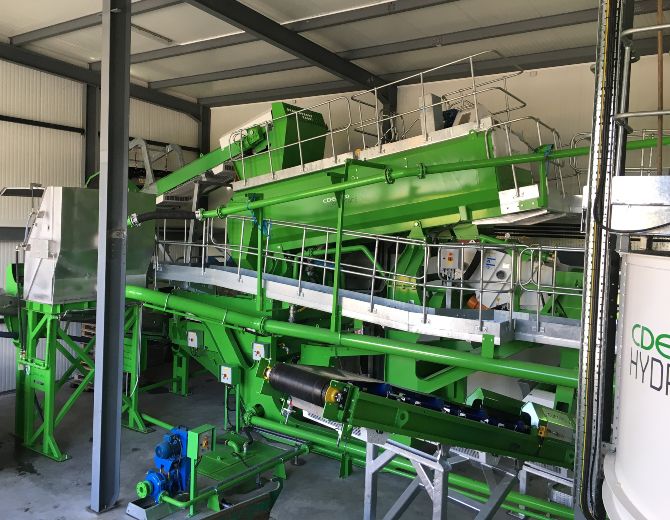 THE SOLUTION
The 10tph CDE turnkey recycling system includes a range of material processing and water management equipment for road sweepings and drilling muds.
Mn. Glassey. Owner of Videsa SA., explains the importance of the company's relationship with CDE, "We identified synergies between CDE and our own company with shared values such as sustainability, excellent customer service, innovation, technology advancement, and the development of our people. These shared synergies helped us to choose CDE and its innovative technology as our solution."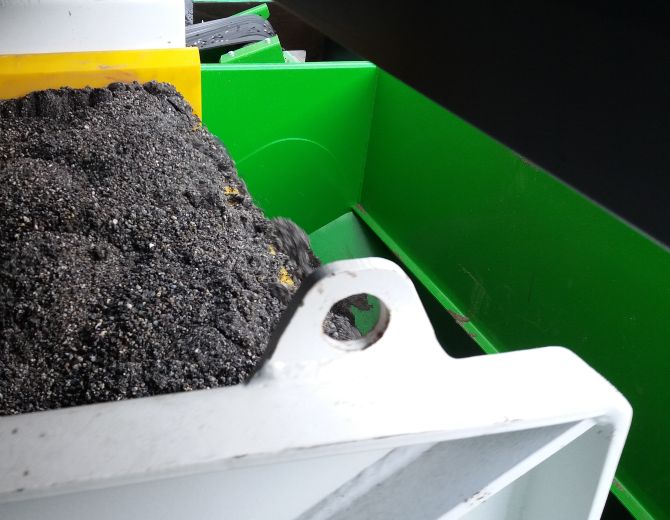 THE RESULTS
Videsa is producing a 0-5mm clean sand, a 5-40mm clean stone, a +40mm clean stone, a dewatered fines cake and an organic/trash material. It also separates and classifies ferrous metals. The system takes in all street sweepings from the main roads east of Geneva.
The sand, grit, stone and ferrous material recovered through the wet processing system can be immediately re-used. The organic product will be sent for refuse derived fuel; Videsa will not incur a cost in this process as the recycling unit will have removed the sand, grit, stone and ferrous material.
You May Be Interested in These Projects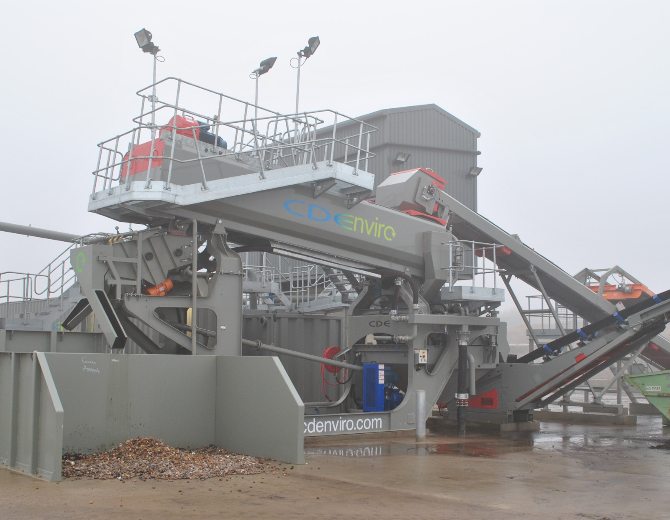 Veolia
England
Material Road Sweepings & Gully Waste
Output 1 Sands | 2 Aggregates
End Use
Road Fill,
Pipe Bedding,
Landscaping,
Construction Products
50tph road sweepings recycling facility to recover 85% of material and support landfill restoration.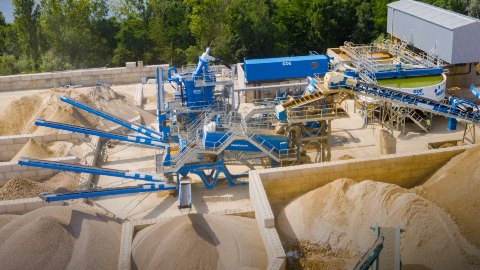 Sodextra S.A.
France
Material C&D Waste, Excavation Waste, Non Hazardous Soils, Road Sweepings & Gully Waste
Output 0-250um, 0-2mm and 0-4mm Sand | 4-10mm, 10-20mm +20mm Aggregates
Sodextra S.A. continue their journey to a circular economy with investment in C&D waste recycling plant.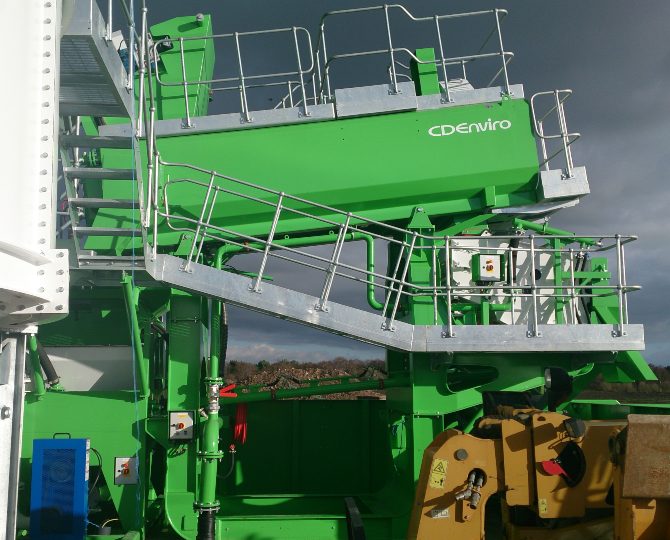 Eco Sustainable Solutions

England

Material Road Sweepings & Gully Waste

Output 0-4mm & 5-40mm Aggregates

End Use

Trench Fill,

Pipe Bedding,

Non-Structural Concrete

State-of-the-art road sweepings recycling plant helping to divert almost 90% of material from landfill.

;