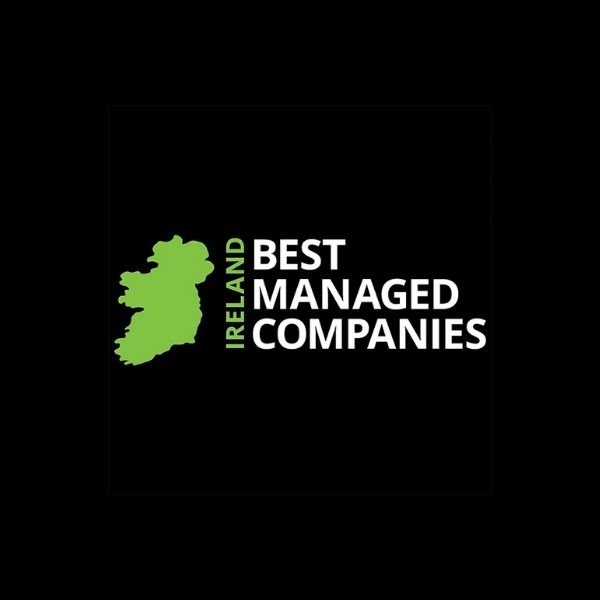 CDE receives Deloitte's Platinum Best Managed Award for the twelfth time
CDE has been named as one of Ireland's Best Managed companies in the Deloitte Best Managed Companies Awards programme, in association with Bank of Ireland. The company, which demonstrated superior business performance for the twelfth year, was recognised at a gala awards dinner in Dublin on 6 March.
Commenting on the award, Tony Convery, Acting Group Managing Director, CDE said: "We are delighted to receive this prestigious award from Deloitte for the twelfth consecutive year as recognition for the entire team at CDE. Our people are at the core of everything we do at CDE, so this award demonstrates the talent within our valued team. We want to not only attract the best talent but to retain them, by treating everyone as integral members of one global, connected team. We aim to always nurture and empower our people to drive positive change within the company. Putting our trust in our exceptional team enables CDE to successfully meet our customers' needs globally and deliver CDE solutions across the eight regions in which we operate."
Anya Cummins, Lead Partner for the Best Managed Companies Awards Programme at Deloitte said: "We are consistently impressed by the organisations that qualify and requalify for our Best Managed Companies Awards programme, and the contribution that this important cohort of the economy make is highlighted by the turnover and employment numbers of the winning companies. While Irish companies across all sectors navigate issues such as talent acquisition and retention, continuing uncertainty around Brexit and regulatory challenges, the management teams of the winning companies have demonstrated their razor-sharp focus on their objectives, an agility to adapt in a disruptive market place and to innovate and use technology as a real differentiator for them.
"The fast pace of disruption in the current marketplace makes it critical for organisations to maintain holistic, integrated strategies and seek long-term growth opportunities. Through the Best Managed Companies Awards Programme, we are working with applicant companies to help them focus on strategies that will drive sustainable growth for them into the future. We are celebrating 130 companies that are not afraid to be challenged on their strategies - in fact want to be challenged - and that have risen to the challenge."
Nikki Canavan, Senior Director, Bank of Ireland Corporate Banking said: "The Best Managed Companies programme is a unique opportunity for organisations to not only examine and improve upon their overall performance, but importantly to celebrate the hard work that their teams put in all year round. The programme has supported numerous indigenous Irish companies to re-evaluate and strengthen their business strategies and their growth and development plans. It is inspiring to watch such a vast number of companies requalify for this prestigious award and retain their position in this impressive and growing alumni of best managed companies in Ireland."
The members of this year's judging panel were: Frank Ryan, Chair of the Judging Panel; Harry Goddard, CEO, Deloitte; Nikki Canavan, Senior Director, Bank of Ireland Corporate Banking; Siobhan McAleer, Commercial Director, IMI; Rose Hynes, Chairman, Shannon Group Board and Origin Enterprises; Feargal Mooney, former Chief Executive Officer of HostelWorld; and Colm O'Reilly, CEO, Business Post.