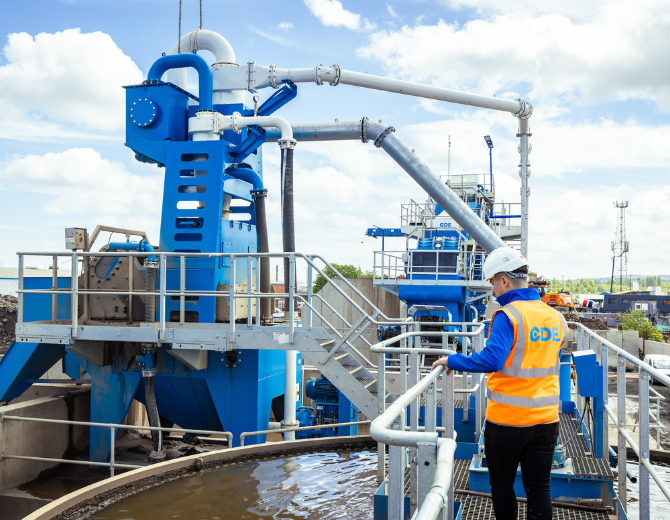 CQMS'23 returns to Molloy's Quarry in Tullamore on 21

st

– 22

nd

April 2023
Ireland's Earth Overshoot Day indicates the date on which Earth Overshoot day would fall if all of humanity consumed like the people in Ireland, demonstrating the level of demand placed on the earth's resources and the need to further develop the opportunities to recover and re-use materials.
As well as highlighting waste recycling opportunities, we will also be highlighting opportunities to improve plant operations through upgrades to existing solutions which will in turn offer lower energy consumption, higher rates of recovery and the ability to produce higher value specialist products.
Visitors to the stand will experience the latest generation EvoWash, the global standard in sand classification and dewatering. Engineered for in-spec sands, the plant ensures the most efficient removal of unwanted fines and delivers a washed sand product which is ready for market straight from the belt.
This technology was designed, built and developed for the Irish market over 30 years ago and is the rock upon which our global success has been built.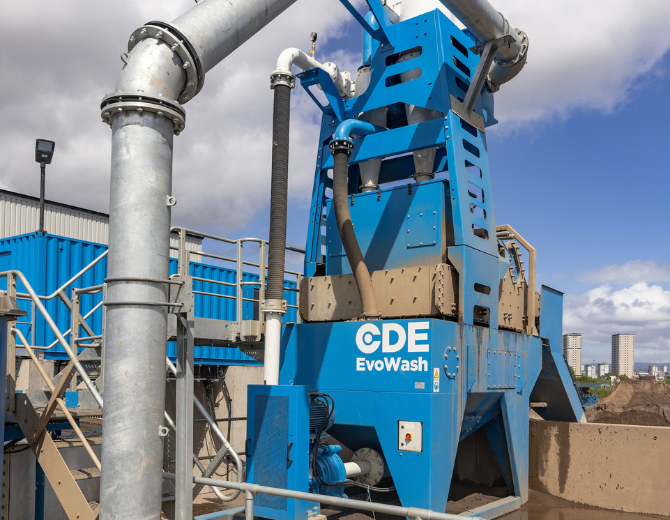 The EvoWash™ sand washing plant has played a role in our recent impetus on Ireland has resulted in some major successes with installs happening all over Ireland, including McKeon Sand & Gravel in Galway, Northstone Materials in Tyrone, Skipway Waste Management & Recycling in Belfast and Roadstone and Keohane Readymix in Cork.

Every year, our equipment diverts over 20 million tons of construction demolition and excavation waste from landfill by transforming that waste into valuable construction materials. From Aruba and New York City to London, Oslo, Paris, and Melbourne, it has been delivering waste recycling projects across the world for over 30 years and is keen to bring learnings back home to Ireland and help divert material away from landfills.

The introduction of end-of-waste status for recovered waste materials in Ireland will allow construction and demolition waste to be diverted from landfill and transformed into valuable resources for the construction sector.

Ireland generated 8.2 million tonnes of C&D waste in 2020 of which 84% is soil and stone waste. In 2020, most of the C&D waste undergoing final treatment in Ireland was recovered by backfilling (82%), while 10% went for disposal and only 8% was recycled1.

As well as that, we will also showcase interactive technologies to demonstrate the benefits of our solutions for customers' operational and commercial goals. We will showcase SmartTech, a suite of technology solutions designed to support operators, managers, and owners, by providing real-time, in-depth data from their wash plant, enabling easy remote health monitoring and parts replacement, to maximise through-put, up-time and return on investment.

We will be represented by the regional team and looks forward to meeting with existing contacts and those looking for new solutions, across the two-day event. Garry Stewart added: "We are looking forward to welcoming visitors to our stand at the CQMS Show and showcasing the latest efficiencies CDE can offer their businesses.

"We are looking forward to sharing our success stories in both natural and recycled applications and helping our Irish customers reach their goals in 2023 and beyond."

; ;