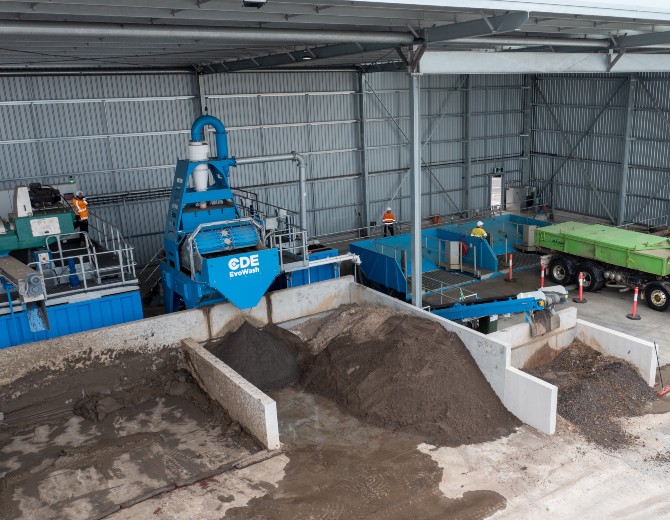 Enviropacific Invests in Hydro Excavation Waste Processing Plant
As featured in Trenchless Australasia magazine.
With infrastructure expenditure at an all-time high and hydro excavation continuing to grow in popularity, there has never been more wet waste traversing the cities of Australasia. Alongside with clean material, this means there's also a record number of contaminated materials leaving sites on the back of a vacuum trucks or wet waste tankers.
In response to the amount of contaminated wet waste materials being disposed of at licenced contaminated landfills, Enviropacific has leveraged its expertise in water filtration and contaminant destruction with the development of a CDE wet waste processing facility at its SOLVE site.
Since opening its Thermal Destruction plant in 2018, SOLVE has accepted contaminated material from Western Australia, South Australia, Queensland, New South Wales and the Northern Territory, and has supported landmark remediation projects including the former Fitzroy Gasworks and Armidale Gasworks sites.
The plant was designed following months of collaborative workshopping between the companies and is now ready to set the benchmark within Melbourne for its ability to separate and de-water solids contained in wet waste from the region.
Taking the specialist environmental services provider in a new direction with the adoption of its first-ever wet processing solution, the turnkey CDE plant has been integrated into Enviropacific's existing operation to complement its thermal desorption technology.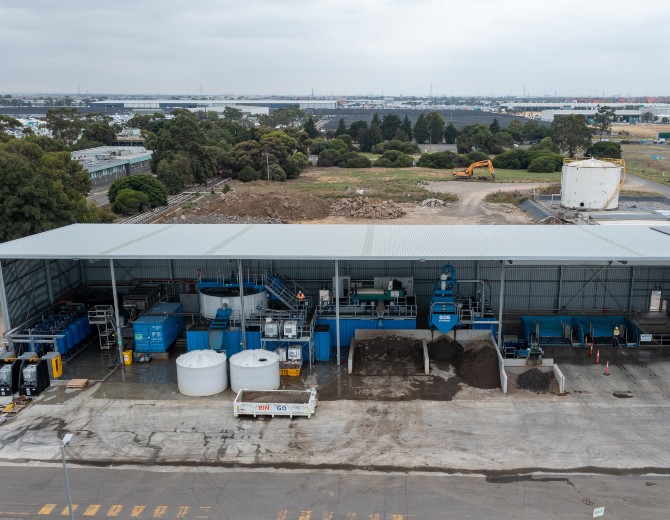 Processing Wet Waste With Ease & Efficiency
When asked about any challenges the project faced, CDE's Regional Manager Dan Webber says that the biggest hurdle tackled during the execution of the project was the constraints of the COVID-19 pandemic and, subsequently, labour availability.
"We tackled these challenges head-on by working alongside Enviropacific," he says.
"We had a tight delivery schedule but the fact that we had a dedicated project delivery team across the region meant that there we no significant delays. This success was only achievable thanks to the detailed design work undertaken months in advance and our ability to build it inhouse –- this level of efficiency is what helps set CDE apart from competition and de-risks complex projects like this for our clients."
The plant is capable of accepting up to eight trucks an hour via its dual HYDRO:TIP™ 2RS units. CDE's HYDRO:TIP allows operators to process wet waste with ease and efficiency. It can handle storm wastewater, dredging spoils and waste muds in a cost-effective and responsible manner.
From there, the plant can treat up to 200 m3 per of dirty water through its AquaCycle™ high-rate thickener, producing water which is largely free of suspended solids and up to ten tonnes per hour of mud. This mud receives further treatment by a decanter centrifuge making a spadable filter cake and returns even more water for decontamination.
Beyond the success of this first phase of the project, both Enviropacific and CDE are looking to the future.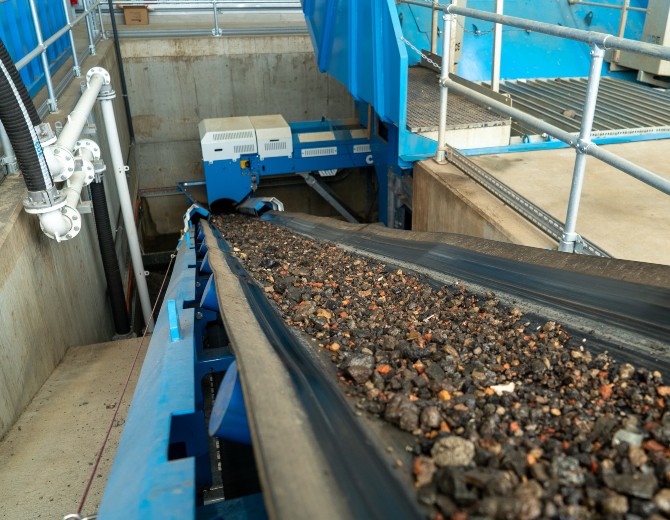 Long-lasting solutions for the economy & the environment




"Enviropacific is determined to be a force for good and divert as much material as we can from landfill. This means that we are always looking for new materials that we can accept and beneficiating that material as best we can," says Rees.

"Our SOLVE site is in a great location and we are sure it will treat millions of tonnes of material that would otherwise go to landfill over its life."

Speaking to that longevity, Webber adds that CDE has progressed into the sustaining period of the plant and that it has been handed over from the company's project team to its caretaking team.

"Wet processing plants don't have a lot of wear or maintenance intensive parts like crushing and screening plants or hydraulic systems do," says Webber. "However, they do need some monitoring and Enviropacific have been quick to adopt our Preventative Maintenance Inspection (PMI) regime."

Of course, the CDE team will be onsite if a failure or issue requires the company's locally held spare parts stock. It is ideal, however, if CDE can identify parts that may be close to malfunctioning the plant and optimise the plants performance is operating parameters drift.

"CDE are thrilled to be supplying solutions to handle wet waste and sometimes contaminated wet waste," says Webber.

"There's no point in letting these materials going to landfill just because they are difficult to handle. Yes, they can come in waves with periods of peak volume, and they can be highly variable however when we collaborate with customers like Enviropacific, we can manage these issues and develop great, long-lasting solutions that deliver for the economy and the environment."

; ;