In pursuit of its aim to establish itself as Queensland's leading recycled construction materials producer, Rino Recycling, a new venture in construction and demolition (C&D) waste handling by Queensland Recycling Technologies (QRT), has announced plans to invest in a new state-of-the-art recycling facility in Pinkenba, Brisbane.
Developed in partnership with wet processing industry experts CDE and fellow Irish company Turmec, who specialises in the manufacture of plant solutions for dry recyclables, the new plant will provide the construction industry with a quality alternative to virgin quarried material.
Integrating both wet and dry processes, the ground-breaking hybrid plant is set to dramatically improve waste recovery rates in the Brisbane metropolitan area and divert high value construction materials away from landfill.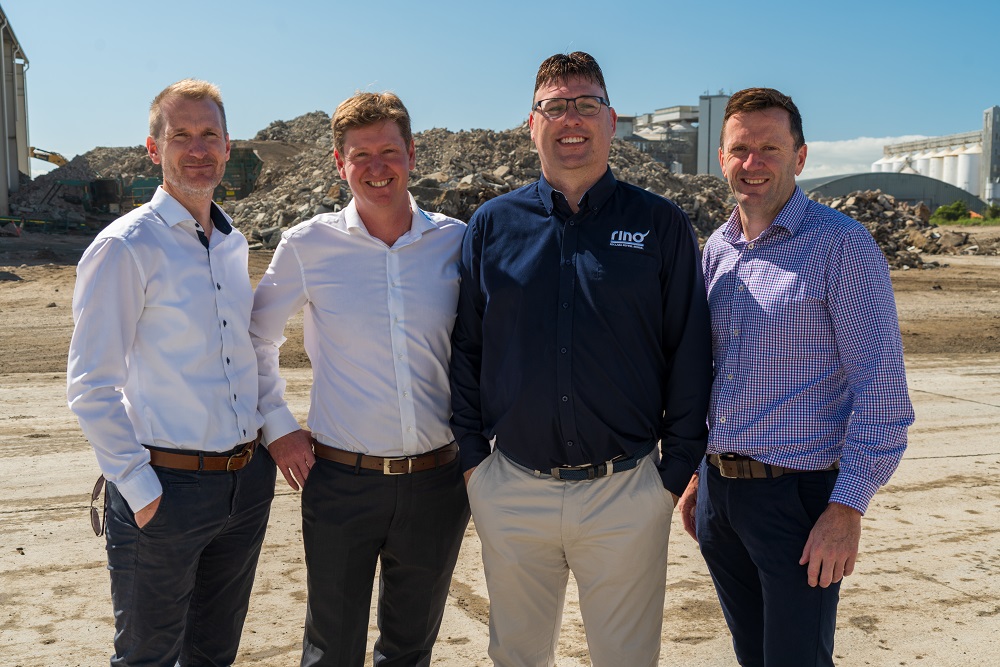 When operational, the new Rino Recycling plant will have the capacity to recycle more than 1.5 million tonnes of material every year to meet the growing demands of the region ensuring this waste is diverted from landfill. The recycling solution annually is expected to save over 8,400 tonnes of carbon entering the atmosphere, which is the equivalent of planting over 400,000 trees.
A landmark project, it represents CDE's largest waste recycling plant in Australia to date.
Underscoring the development of the project is the vision to engineer a fully automated waste and recycling facility, Daniel Blaser, General Manager at Rino Recycling explains.
"When Rino Recycling acquired Byrne Resources, a hard-working family business operating in the field of waste recycling for over 15 years, we were excited to bring a renewed vision and passion for developing a world-class resource recovery business to Brisbane.
"Determined to be a force for positive change and to lead the charge for a circular economy in the local market, we identified the need to upscale the operation – and central to successfully scaling the business is investing in best-in-class technology to automate and scale the process and remove the requirement for manually handling of incoming material."
Designed to minimise the need for operator intervention, the new plant, set to be commissioned in 2023, will accept a variable waste stream comprising of commercial skip and bin waste, demolition waste, hydro excavation waste, concrete, and excavated fills.
Combining their specialisms in wet and dry processing, CDE and Turmec will engineer an interconnected system that will work in harmony to accept incoming feedstock; at first, processed via Turmec's tried and tested dry mixed recyclables plant to separate fines and removes contaminants before processing through CDE's advanced wash plant solution to produce a range of recycled sand and aggregates of virgin material quality.
Linked by a network of conveyors, waste material will transition seamlessly between the wet and dry systems without manual input.
Operating alongside the core processing plant will be CDE's HYDRO:TIP solution to handle non-destructive digging (NDD) muds with ease and efficiency. With the HYDRO:TIP, Rino Recycling will be able to process waste mud in a cost-effective and responsible manner while recovering recyclable materials that can be re-sold to generate additional revenue.
CDE business development manager Jason Hartmann says the hands-off approach is the defining feature of the plant. "Handling and double-handling material is a costly process and limits the ability of Rino Recycling to process and repurpose the high tonnages it is targeting."