We are delighted to be exhibiting at the Australian Waste & Recycling Expo (AWRE) which will take place at the International Convention Centre in Sydney from 24-25 August 2022.
We will be represented at this show by James Murphy, Riccardo Wong and Mark Malone from the CDE team in Australia. You can visit the team on booth #B14 to discover our latest innovations in wet processing for the waste recycling industry.
As the premier business event for the waste, recycling and resource recovery sector, AWRE is where the best come together to join forces for a world of solutions towards a cleaner, more sustainable future. For the first time in 2022, AWRE will be hosting a summit for high-level collaboration between industry, government and waste generators. The Resource Recovery Summit will feature keynote sessions on commercial & industrial, construction & demolition and municipal solid waste.
Make sure to meet the CDE Team to find out more about our waste recycling solutions.
Event Details:
Location: International Convention Centre, Sydney
Booth: B14
Date: 24-25 August, 2022
Website: awre.com.au
Complete the following form to book a meeting with our team at this event to discuss your waste recycling needs.
50tph Waste Recycling Plant Installed in Queensland for Downer Group
Our Australian Waste Recycling Projects
Evergreen Environmental
Australia
Material Hydro Excavation Waste
Output 3 aggregates | 2 sands
The company has drastically increased its capacity and the plant is producing reusable and saleable products, including 3x aggregates product sizes and 2x sand product sizes.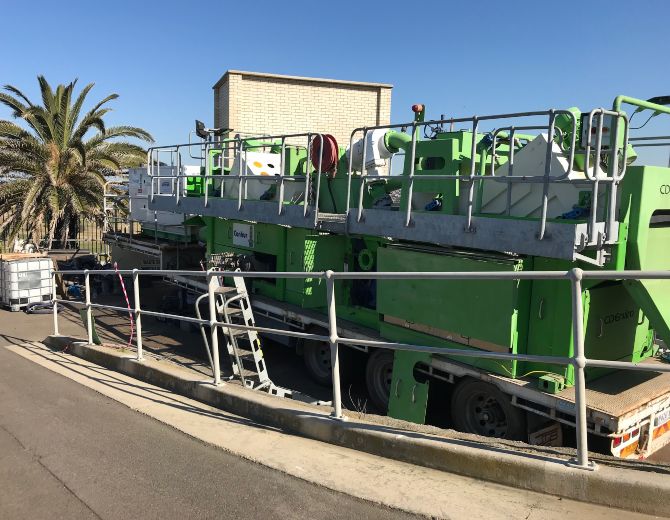 Conhur
Australia
Material Digester & Tank Cleaning
End Use
Compost Additive,
Pipe Bedding,
Bio Solids Generation.
Conhur has invested in a purpose built, state of the art plant for dredging and dewatering projects throughout Australasia.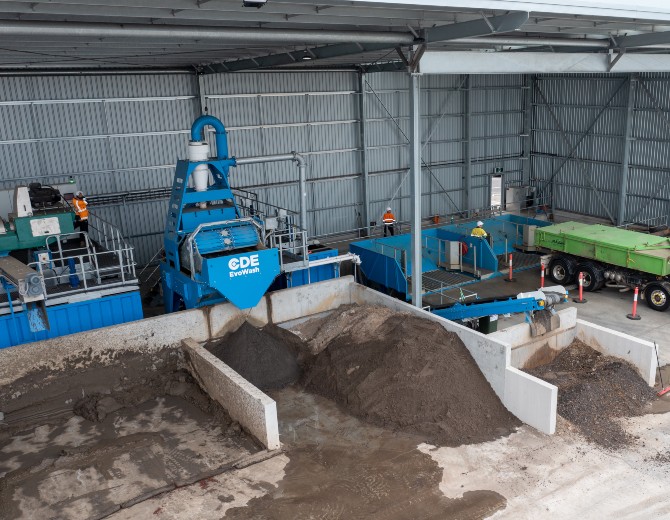 Enviropacific

Australia

Material Hydro Excavation Waste

Output Recycled Sand & Aggregates - 0.075-5mm Sand & +5mm Oversize Aggregate

New wet processing solution for hydrovac waste integrates with thermal desorption technology.

;