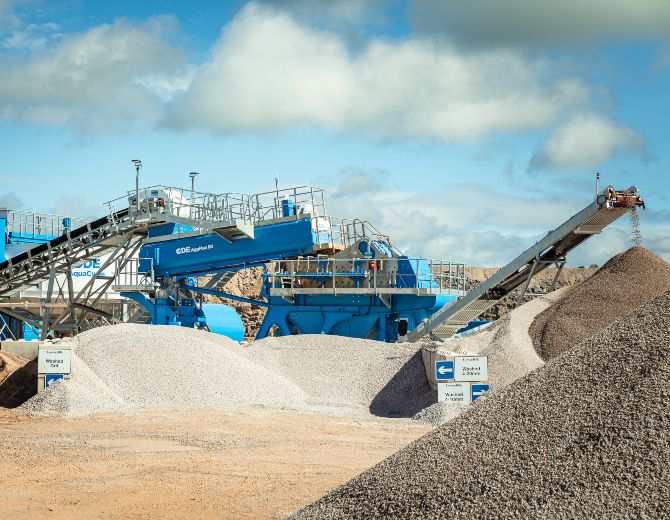 We look forward to seeing you at the 11th edition of steinexpo
The national and international raw materials and building materials industry will again meet in Homberg/Nieder-Ofleiden in the state of Hesse in Germany in Europe's largest basalt quarry, operated by Mitteldeutsche Hartstein-Industrie AG, for a unique demo show! This impressive trade fair arena will see leading manufacturers of construction machinery, suppliers of mineral processing technology and add-on equipment, service providers present their machines and systems, industry innovations and service offerings in a concentrated four-day exhibition, unique cluster of information density of the latest technologies, innovations and solutions!
The CDE DACH team will be there to present our latest wet processing solutions for the natural materials processing and waste recycling sectors. We will especially be presenting our range of equipment for the processing and recycling of construction material. You will also get an insight in our latest projects implementing some of the most advanced engineering technologies, turning waste into value and creating our better world, a ton at a time.
Event details

Date: 23-26 August 2023
Stand: PC12
Location: Basalt quarry of the Mitteldeutschen Hartstein-Industrie AG (MHI), Am Steinbruch 1, 35315 Homberg/Nieder-Ofleiden, Germany
Event Website: steinexpo.eu

Be the first to know about the products and technologies that will be presented at the event or request a meeting with our team at the show by filling out the reservation request form.

;