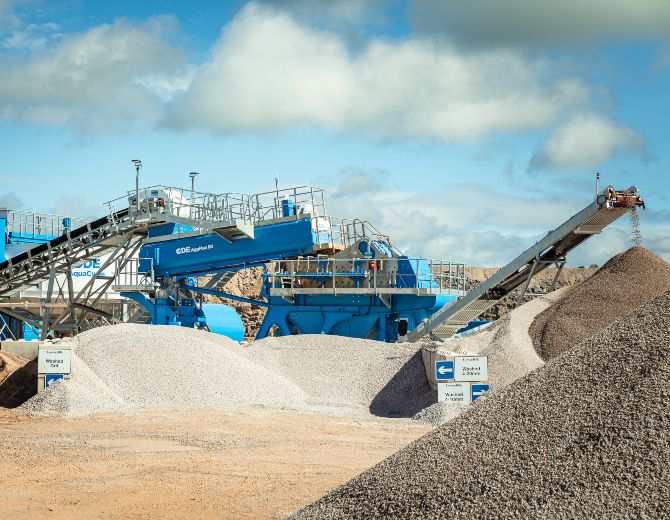 REGISTER FOR OUR UPCOMING OPEN DAY AT VVK RECYCLAGE
VVK and CDE are pleased to open the doors of the VVK Recyclage facility in Ebersheim, France.
With three entities specialising in public works (Vogel TP), recycling (VVK Recyclage) and river works (SARS), and a clear commitment to the values of sustainable development, the company has collaborated with CDE to create a recycling plant that allows it to better control its supply chain, ensures local provenance and the quality of materials used in its public works activities.
At the open day, you will meet the CDE and VVK teams for a visit of the site and the 80tph wet treatment facility, with a detailed demonstration of each stage of the inert waste recovery process.  
Covered to protect it from the weather and facilitate maintenance, this innovative site includes a photovoltaic roof and underground tanks to collect rainwater and operate in a closed circuit, making it the first recycling facility in France to operate autonomously.
Want to know more about this innovative project, the unique way in which the VVK Recycling platform works, or how CDE solutions turn waste into resources? Register your interest using the adjacent form. 
EVENT DETAILS

Date: 8 June 2023

Time: 9:00 am - 4:00 pm 

Location: Route de Dambach la ville, 67600 Ebersheim, France

* For security reasons on site, registration is required. A confirmation email will be sent to confirm the validity of the registration. 

** Refreshments and lunch will be provided. 

*** All visitors must wear their own safety equipment, i.e. shoes with reinforced toes, helmet and safety waistcoat.

;