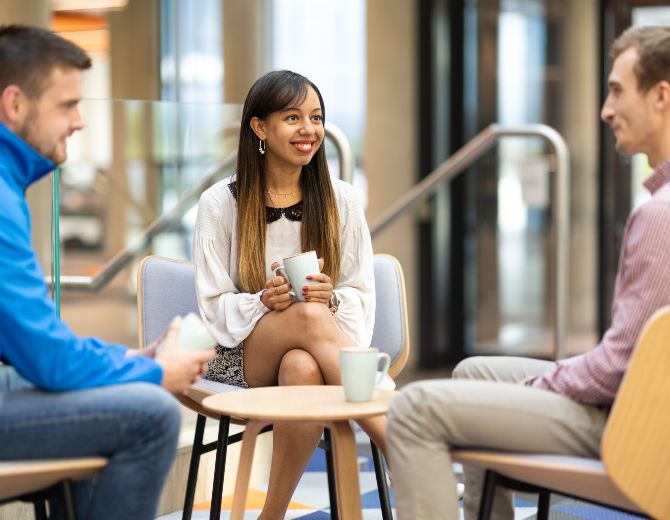 OUR PEOPLE
Our people are genuinely empowered to lead and deliver highly strategic and innovative projects and we recognise that it is our people that have established CDE as market leaders. We continue to build our global team by adding the most dynamic, ambitious, and talented individuals to the CDE team.
As an employee we will challenge you, elevate you and broaden your horizons. We will help you to be the best you can be both professionally and personally.
ARE YOU ENGINEERED FOR MORE?
The jump from education to employment can be daunting. At CDE, we aim to make this a positive, and fun experience, that you'll never forget.
Individuals who are Engineered for More thrive in CDE - they push themselves to learn new things and help us create game-changing solutions for our customers and the planet. If you are ambitious, motived and want to work for a company who will support and encourage you as you develop your career, then check out the options to join us.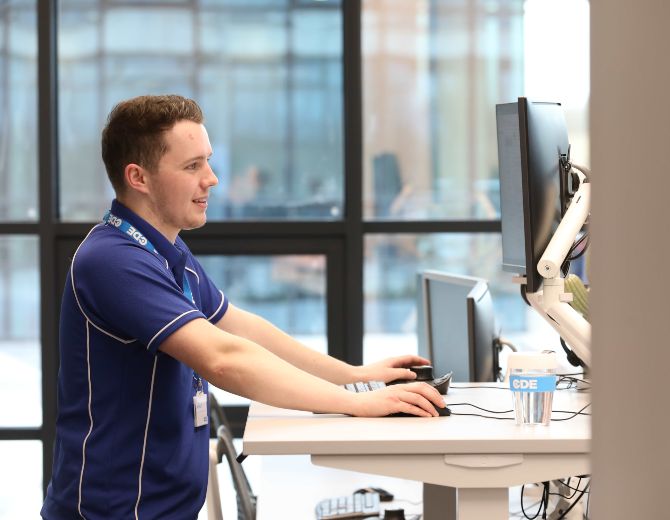 Apprenticeship Program:
A CDE apprenticeship allows you to immediately enter the world of work and gain valuable on-the-job experience, earning a salary as you study towards a recognised qualification. Depending on the program you choose you will study 1 or 2 days per week and work the rest of the time at one of our manufacturing sites (Monkstown or Cookstown).
Some of our apprenticeships include :
Fabrication Welder
Mechanical or Multi Skilled Engineer
Electrician
Maintenance Technician
Business Studies (Marketing)
Accounts
Business (HR)
GRADUATE PROGRAM AND PLACEMENTS

Whether you wish to join us on a placement while you study or a graduate once you complete your education, CDE will provide you with a unique experience to build your skills and knowledge and get a feel for what it's like working for a world-leading company that specialises in Engineering and Manufacturing.
Some of our industry experts spent their placement with CDE. During placement year CDE will support you in applying the knowledge and skills you have gained in your course to real- life work. As an innovative company we will encourage your creative thinking helping you understand our industry and grasp your career goals.
If you have completed your degree, our Graduate programme offers some incredible and unique opportunities. Our graduate opportunities are designed to give you exposure to all areas of the business - you'll spend time learning hands-on until you understand CDE inside out.
Visit customer sites across Europe to see our projects in action
Departmental rotations to gain full exposure to all areas of CDE ensuring that you become a more rounded Engineer
Opportunity to work on one of our global sites.
Opportunity to develop your skills even further and take part in additional courses such as Project Management, Emotional Intelligence Assessment, Lean Manufacturing, Communication, Presentation skills and more.
If you think you are Engineered for More and want further details of the programmes or roles we have on offer, as well as the salaries and benefits aligned to them, please complete the following form.

;